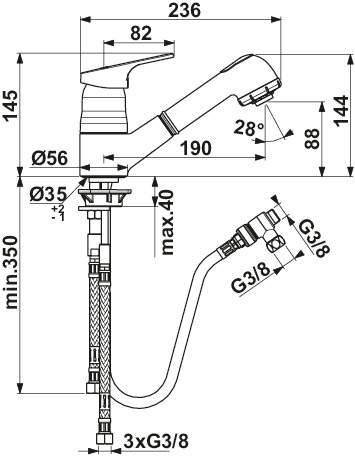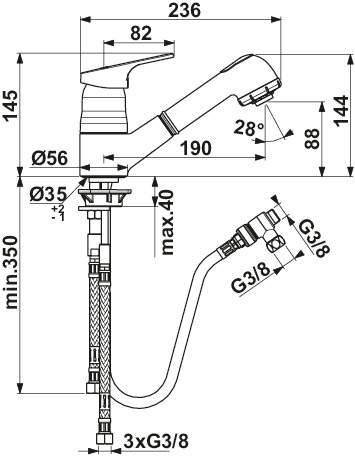 Ideal Standard Cerafit 2, chrome, low pressure
Sink faucet

Single lever faucet

Swivelling
Description
Ideal Standard Cerafit 2, chrome, low pressure
With its pull-out hose spray, the Ideal Standard Cerafit 2 kitchen mixer is a flexible all-rounder. The single-lever mixer is also characterised by its timeless, elegant design, which enhances any kitchen. The mixing lever on the body of the mixer is particularly user-friendly. It adjusts the water quantity and temperature. Thanks to BlueStart technology, the mixer only supplies cold water up to the middle position. This helps to save water and energy. By turning the tap further, hot water can also be added. The sink mixer also has a swivel range of 120°. The shower hose delivers the water jet to every corner of the sink. There is a choice of two different spray types, which can be adjusted on the shower head. The fitting is also impressive in terms of material and workmanship. It has a shiny chrome-plated surface that is easy to clean and resistant. In the housing, a high-quality cartridge with ceramic seals ensures the precise mixing ratio. It is equipped with a temperature control as scald protection, where the maximum temperature can be set. The kitchen accessory is available as a high-pressure or low-pressure fitting.



Single lever faucet. With pull-out hose with shower head (can be switched to stream or shower) and ceramic cartridge.
— swivel range 120°
— drill Ø 35 mm




Angle of inclination of aerator:
Cartridge with ceramic sealing discs:
Factory customer service:
Manufacturer's warranty:
5 years warranty
, 10-year after-sales guarantee on spare parts
Spring-guided hose shower:
Temperature limiter/scald protection:
Total installation height:
Water quantity adjustable:
MAGAZINE
ARMATE® - Fittings of a special kind
Together with our sinks and waste collectors, our taps form the perfect trio. An exciting variety in terms of shape, colour and function.
Contact persons and kitchen professionals in your area
The nearest Naber dealer is not far away. On this page you will find competent contact persons and kitchen professionals.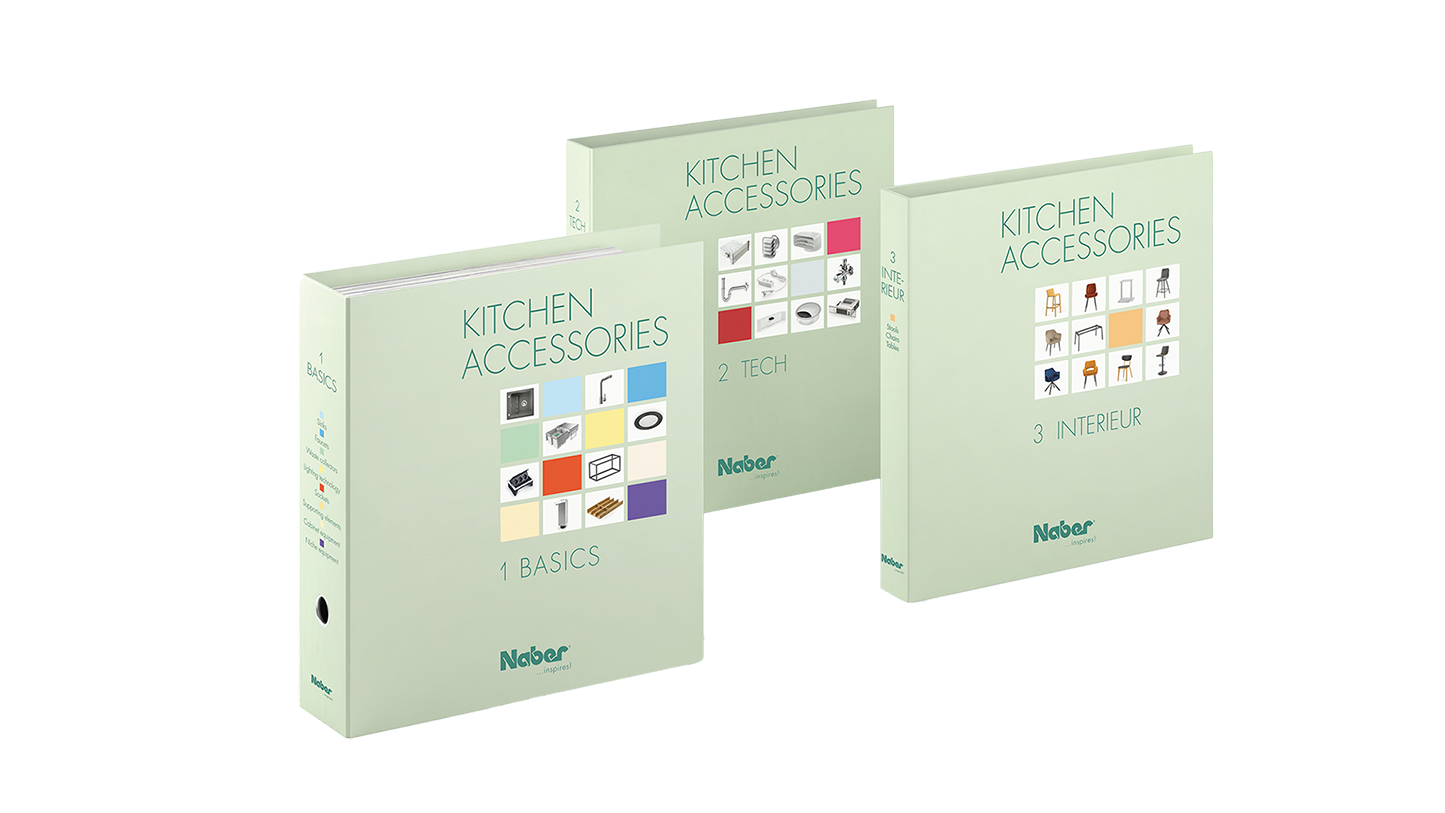 There are three print catalogues: BASICS, TECH and INTERIEUR. They are a popular orientation guide and a rich source of information for browsing and looking around. Let yourself be inspired!