Our sales-promoting presentation systems
Clear presentation and explanation of high-quality kitchen technology - with our modular presentation systems this is quick and successful. Attractively integrated into the salesroom, kitchen technology from Naber becomes an experience - technically, visually and haptically. The clearly structured presentation makes the purchase decision easy for the customer.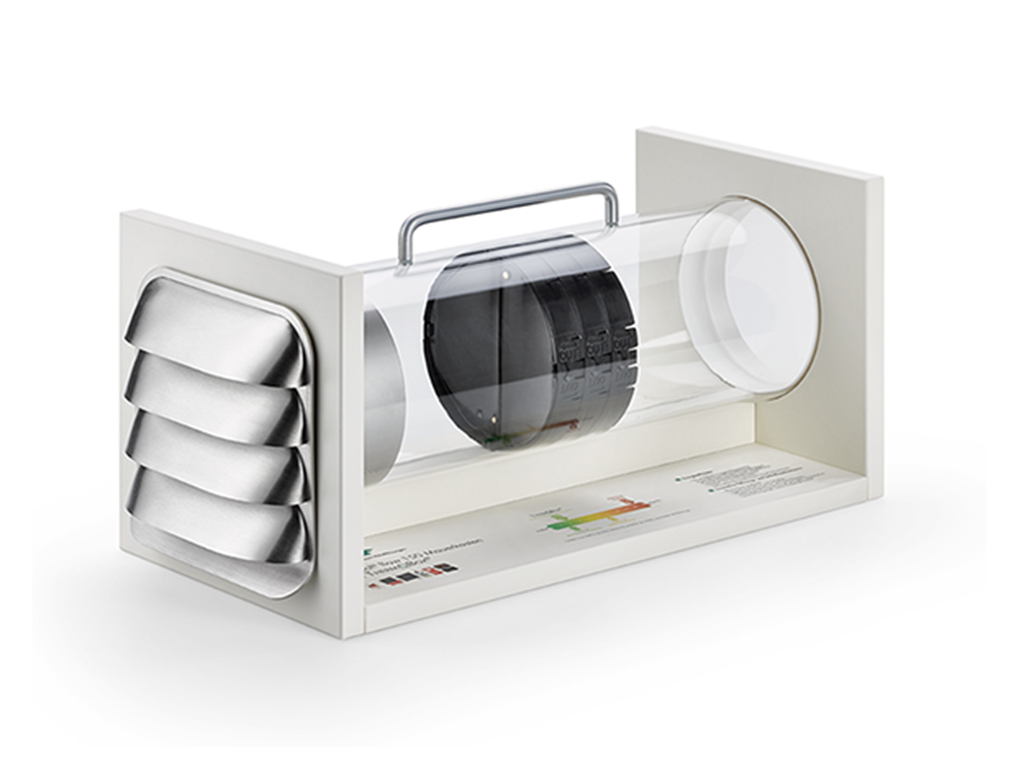 Energy efficiency –
the central issue
of our time!
COMPAIR® THERMOBOX
PoS functional display
Energy efficiency is a central issue of our time. The COMPAIR® THERMOBOX from Naber is as innovative as it is robust, works without a mains connection and is particularly easy to install. The ShutterTec retention system keeps heat in and cold out without any significant flow resistance. The portable, transparent wall conduct gives a clear view of inspiring technology that provides your customers with high utility value.
CON-AKTIV®:
attractive presentation
of switches and sockets
Switches and sockets define a kitchen more than you think - visually and technically. The CON-AKTIV®series impresses with its enormous functionality and sophisticated connections for electrical appliances and information technology. The strong and universal design of CON-AKTIV® makes it a highlight of any kitchen and a popular gadget for people who naturally use their cookbook, tablet and mobile phone side by side. The module fits perfectly into a furniture pull-out and is delivered pre-drilled including stickers for labelling.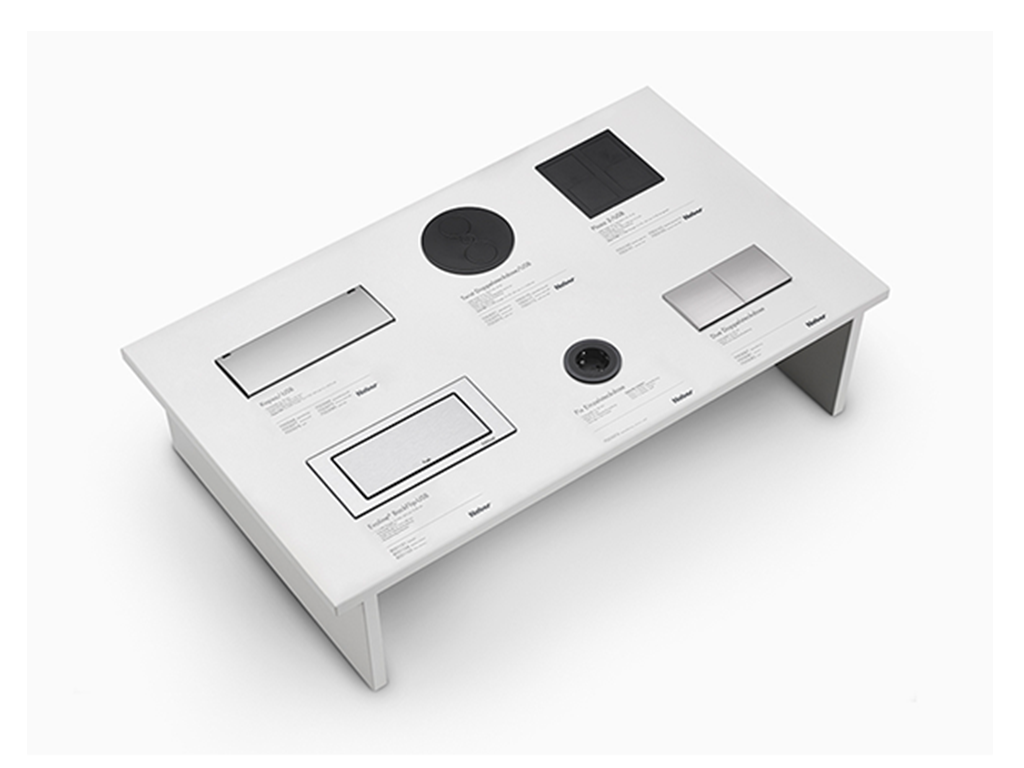 Convinces with
functionality and
ingenious connections.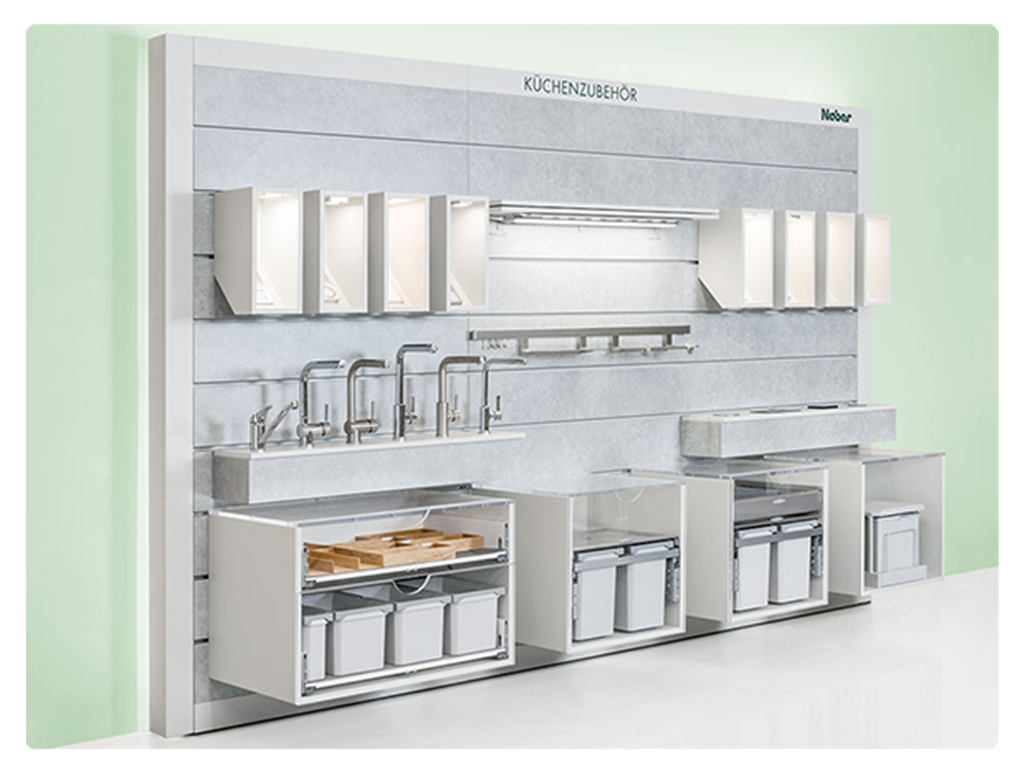 Variable concept
with freely positionable
presentation boxes.
Szenario® pure: attractive
kitchen technology perfectly
presented
The wall module Szenario® pure provides for clear and eye-catching presentation of kitchen technology from Naber. Thanks to its colour and design, it blends harmoniously into your salesroom. The variable concept with freely positionable presentation boxes comprises no less than five different module variants: this means you can present many Naber product groups attractively and in high density. Talk to your Naber field service consultant or your regional team about the options for using Szenario® pure in your company.
STANDby ARMATE®:
Faucets to fall in love with
Our presentation system on the topic "kitchen and water" shows four brand ranges of prestigious faucet manufacturers and our own brand Linea. The individual modules invite you to touch and try them out - customers immediately experience the pleasant feel and perfect function they can expect in their kitchen every day.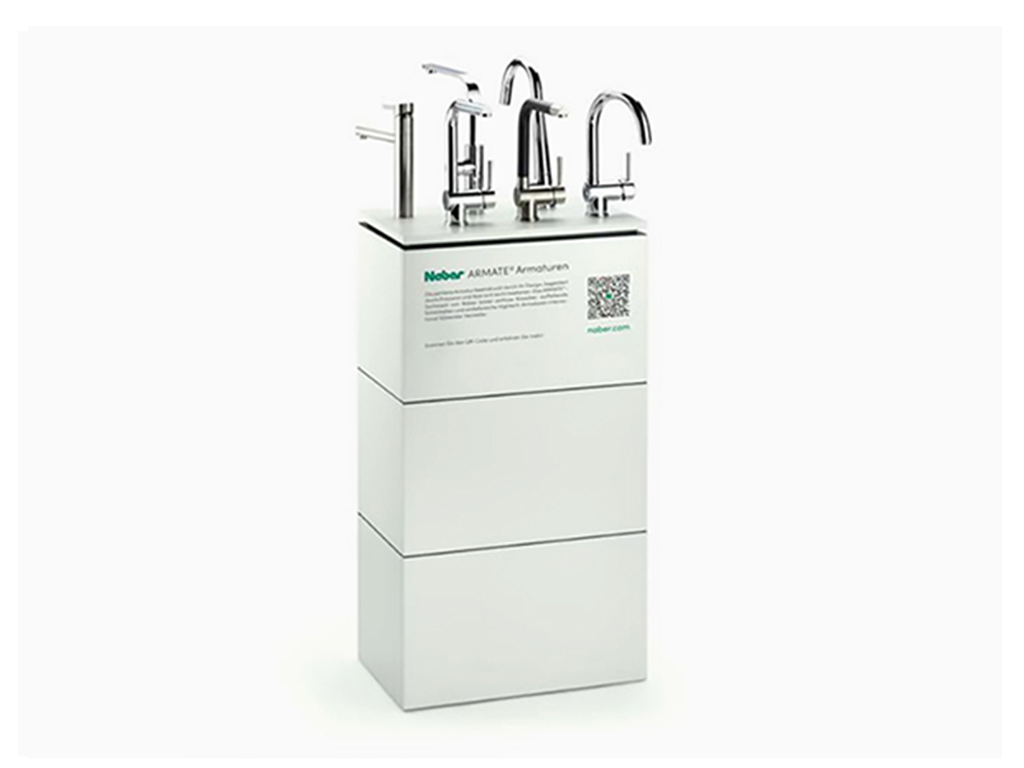 Direct customer experience –
ARMATE® to touch and
try out.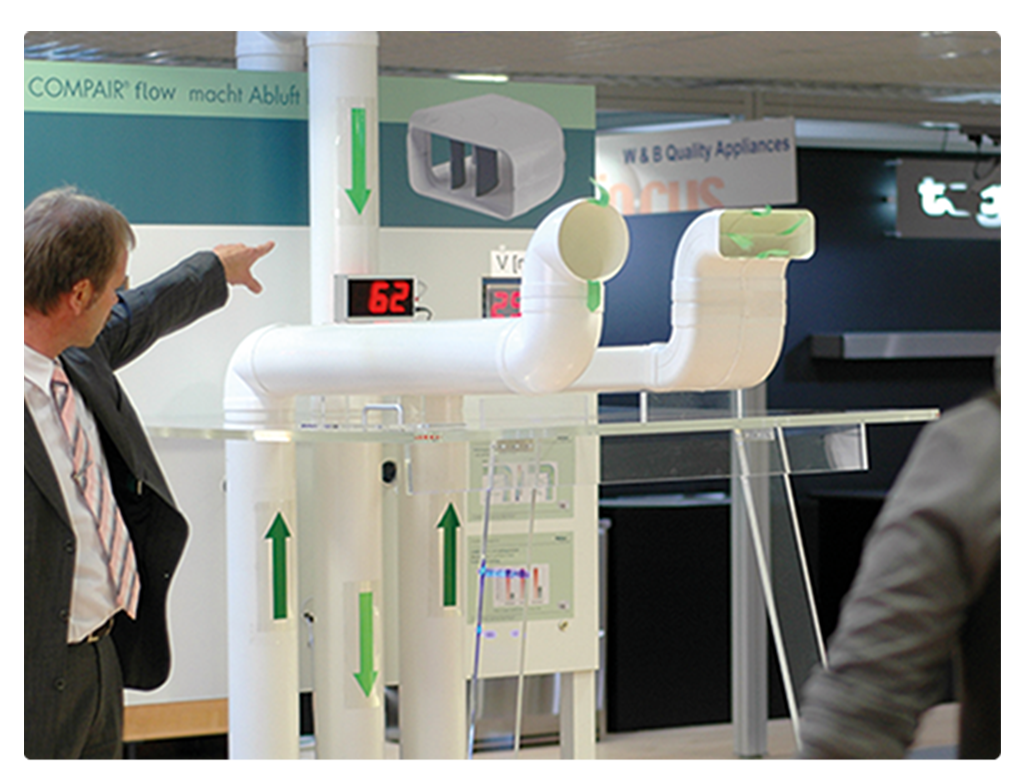 Good, healthy air while
cooking and in the home
are important to the customer.
COMPAIR® flow - demo centre
Good, healthy air while cooking and in the home are important to the customer. When it comes to kitchen ventilation, there is a great need for advice. The interactive COMPAIR® flow demo centre clearly and audibly demonstrates the performance differences of modern Naber air duct and wall conduct systems - including the groundbreaking COMPAIR PRIME flow®. The customers can try out the self-explanatory module intuitively by themselves. They experience directly how energy-efficiently and conveniently Naber, the global market leader, solves the issue of kitchen ventilation. The COMPAIR® flow demo centre can be installed in any kitchen studio with little effort. Integrated into an existing exhibition segment or as a stand-alone installation.