Research work
with high potential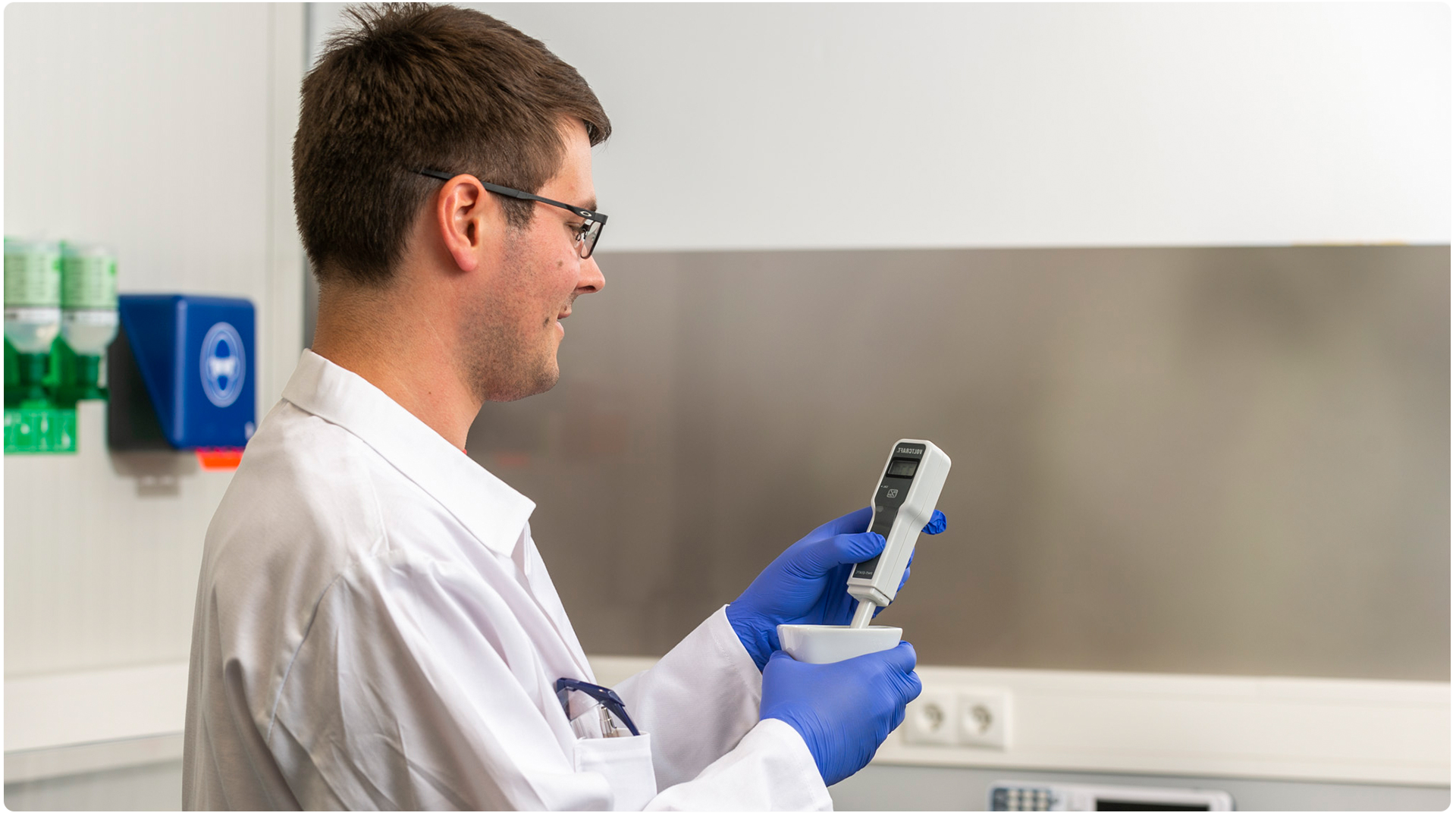 Our development department is constantly busy working on innovations for our product range. New findings are constantly being made, for example about airflow technology and air quality in residential kitchens or about new technologies in the smart home sector. Especially in the field of ventilation technology, we are an acknowledged pioneer!
Cooperation is important for Naber. We collaborate with universities and institutes such as the Passivhaus Institut, as well as with architects and fitters, so that possible applications of new technologies can be tested directly in everyday life. Beyond that, the entire development work opens up interesting cooperation opportunities with partners from the international equipment industry.
Naber is a pioneer in the area
of ventilation technology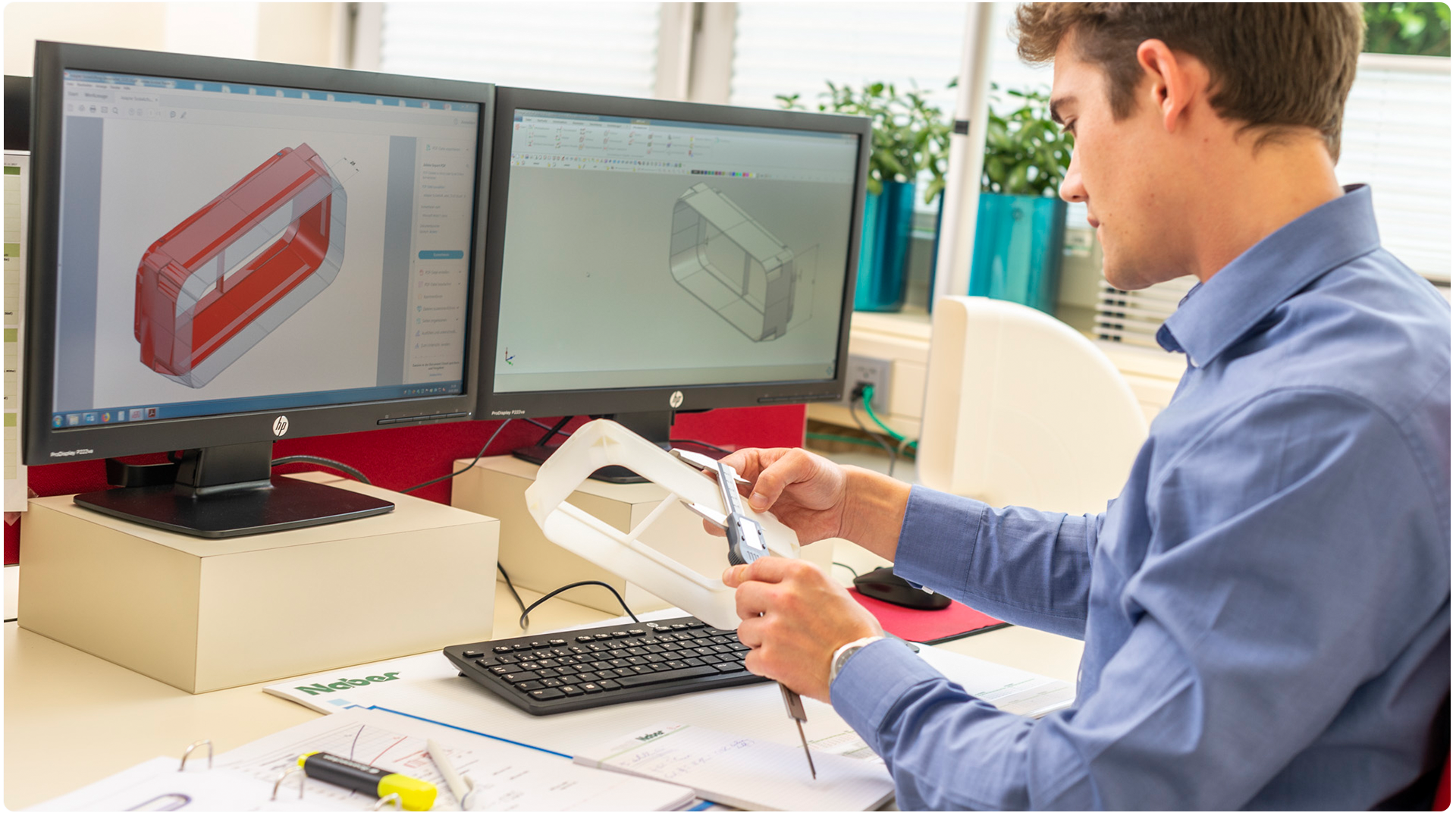 The development department uses the most modern means. 3D printers, for example, with the rapid additive manufacturing of samples or models of a component or assembly, make it possible to significantly shorten the development time of new products. Inspiration and creative implementation have always come together with the most advanced technologies at Naber!

Awards in all
product categories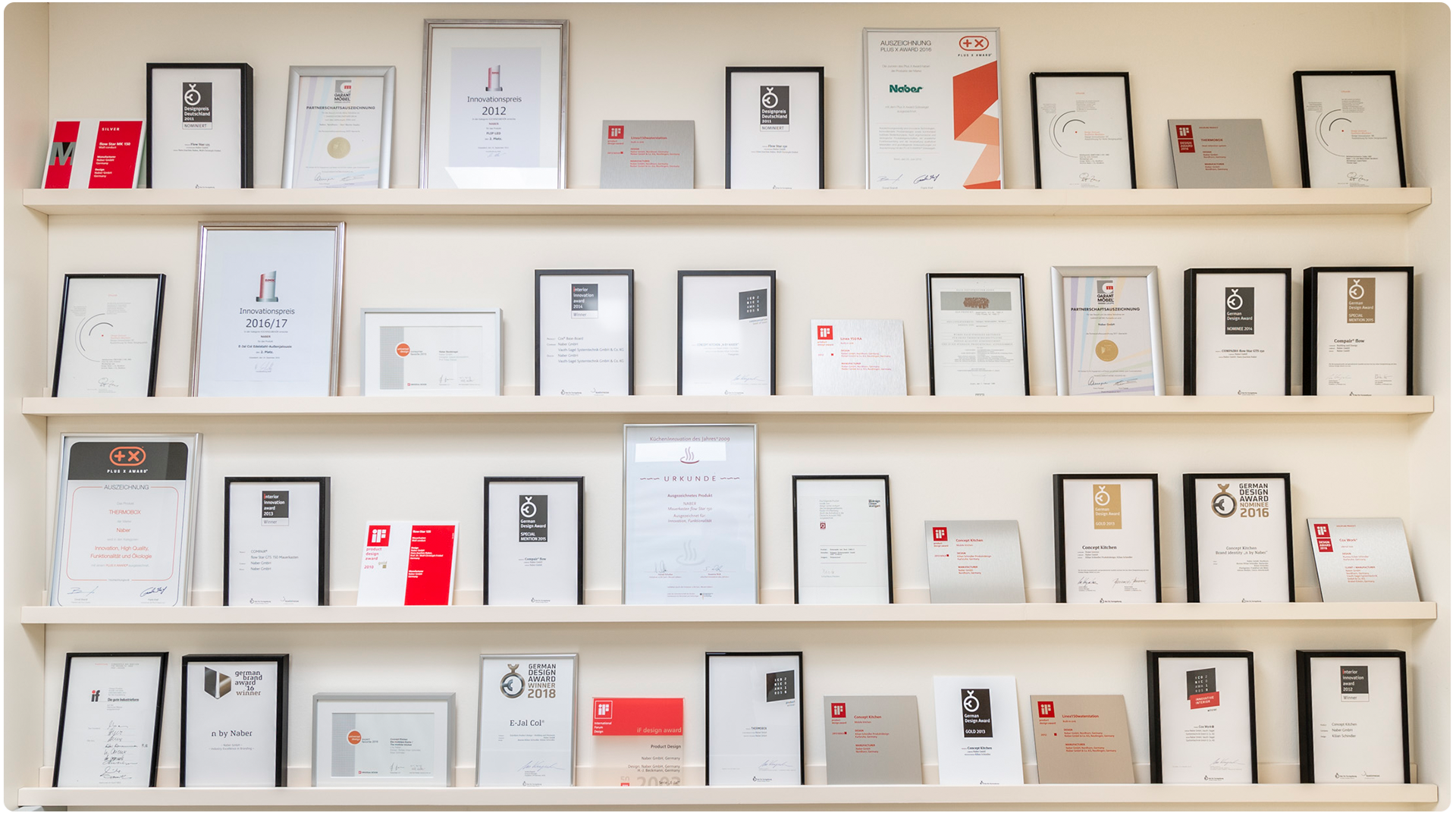 This is just one part of the many awards and design prizes that Naber has received over the years for in-house developments and outstandingly successful designs. There have already been awards in all product categories, because we demonstrate far-reaching intuition when it comes to developments in the accessories market. This is also true for the future: There are currently already many new ideas available for optimising individual products or entire product groups!