Effekt profile LED, individual lamp, L 2600 mm, stainless steel coloured
linear light

Cabinet internal light

4000 K neutral white
Description
Effekt profile LED, individual lamp, L 2600 mm, stainless steel coloured
The slightly slanted wall luminaire Effect Profile LED is ideal for illuminating kitchen niches and work surfaces. It is characterised by a timeless stainless steel look with a translucent plastic cover, which allows it to blend discreetly into the existing kitchen furnishings. Energy-saving and durable LED technology with a long service life is used for lighting. For optimal lighting conditions when working in the kitchen, the LED luminaire emits a neutral white light of 4,000 K. The luminaire is easily mounted underneath the kitchen. For mounting, it is attached under the wall cabinet without much effort. The connecting cable with mini-plug system has a length of 150 cm and enables easy connection to the mains. Optionally, the niche luminaire can be ordered with an LED converter and LED connecting cable.



Rear wall light. Aluminium profile, translucent plastic cover, slightly inclined for optimum illumination of the kitchen niche, simple installation under the hanging cupboard.
Individual lamp
— 15 watts per meter
— 12 V, 4000 K neutral white
— 105 lumen/watt
— 300 mm two-sided supply line and 1500 mm connection line with mini-plug-in system
— can be shortened every 25 mm, 4 end caps enclosed separately
— connection to LED converter (7061228 or 7061078)
— screw mounting
— LED strip 2600 mm, with double-sided feed
This product contains a light source of energy efficiency class F.





Design:
Cabinet internal light
, linear light
Length of connection cable (secondary):
Length of the supply line (primary):
Mounting/Fixing:
Base unit installation (wall unit/shelf)
, Screw fastening
Shortenability:
may be shortened every 25 mm
Transformer / converter required:
Yes, must be ordered separately
Contact persons and kitchen professionals in your area
The nearest Naber dealer is not far away. On this page you will find competent contact persons and kitchen professionals.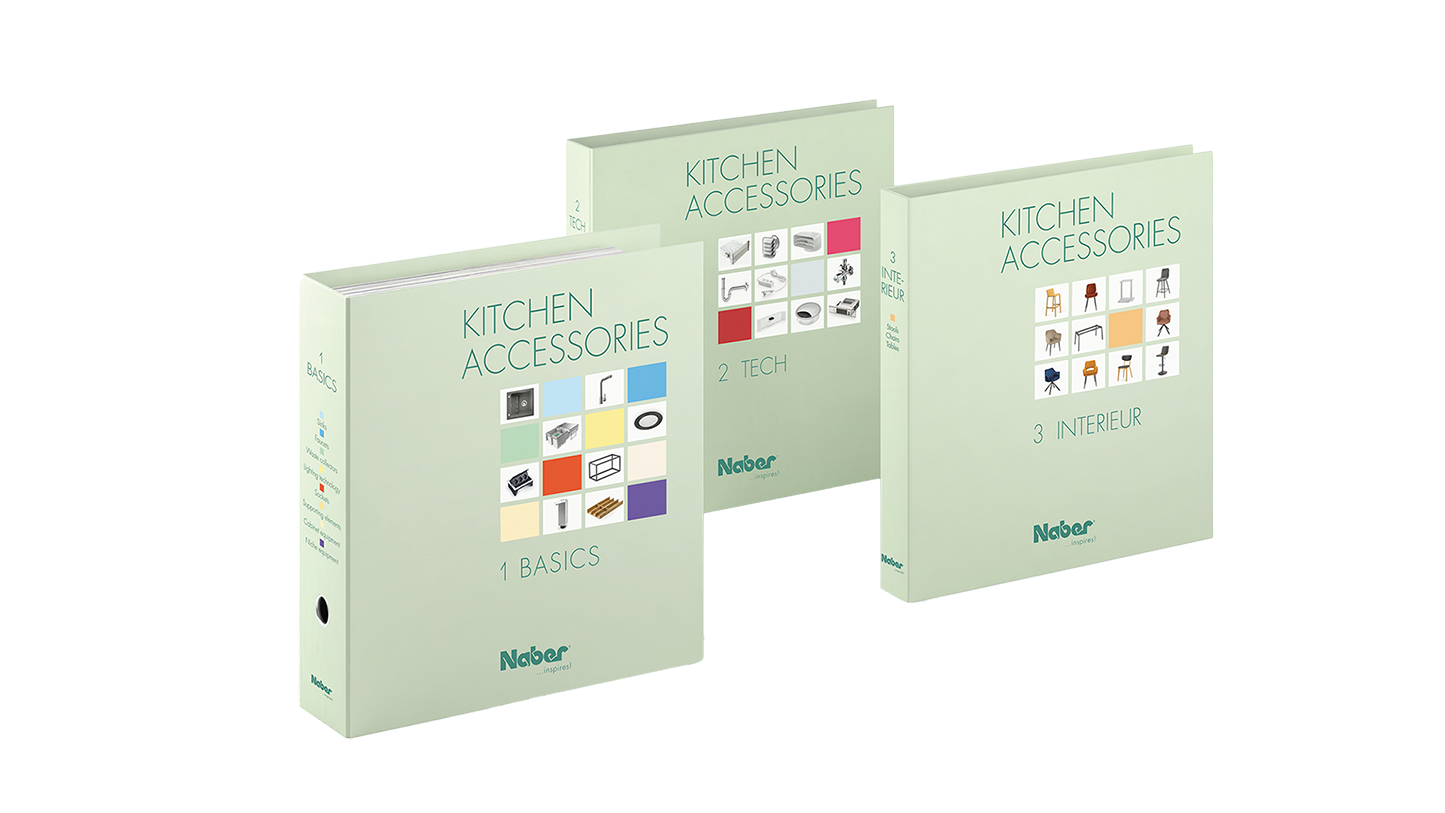 There are three print catalogues: BASICS, TECH and INTERIEUR. They are a popular orientation guide and a rich source of information for browsing and looking around. Let yourself be inspired!