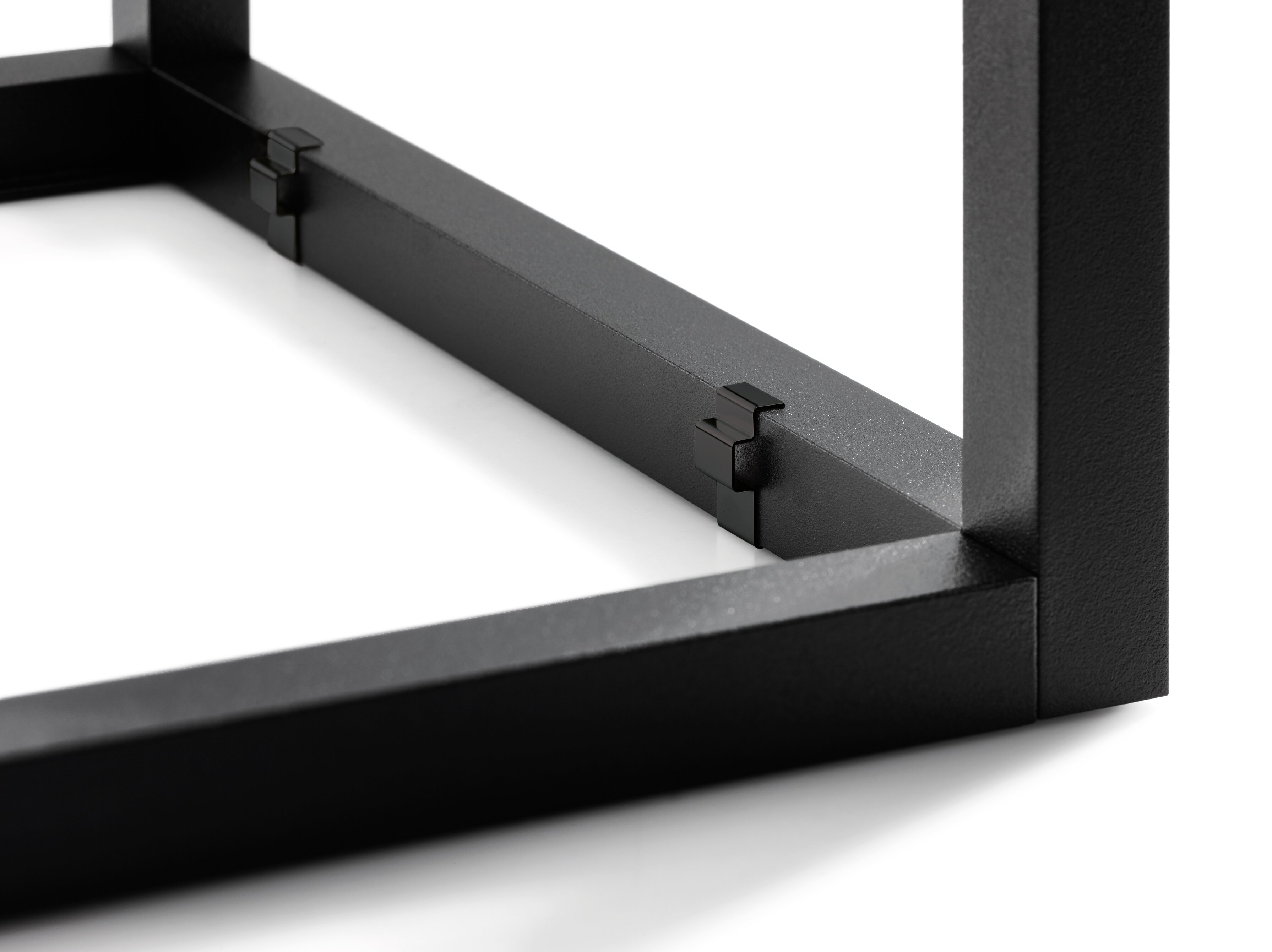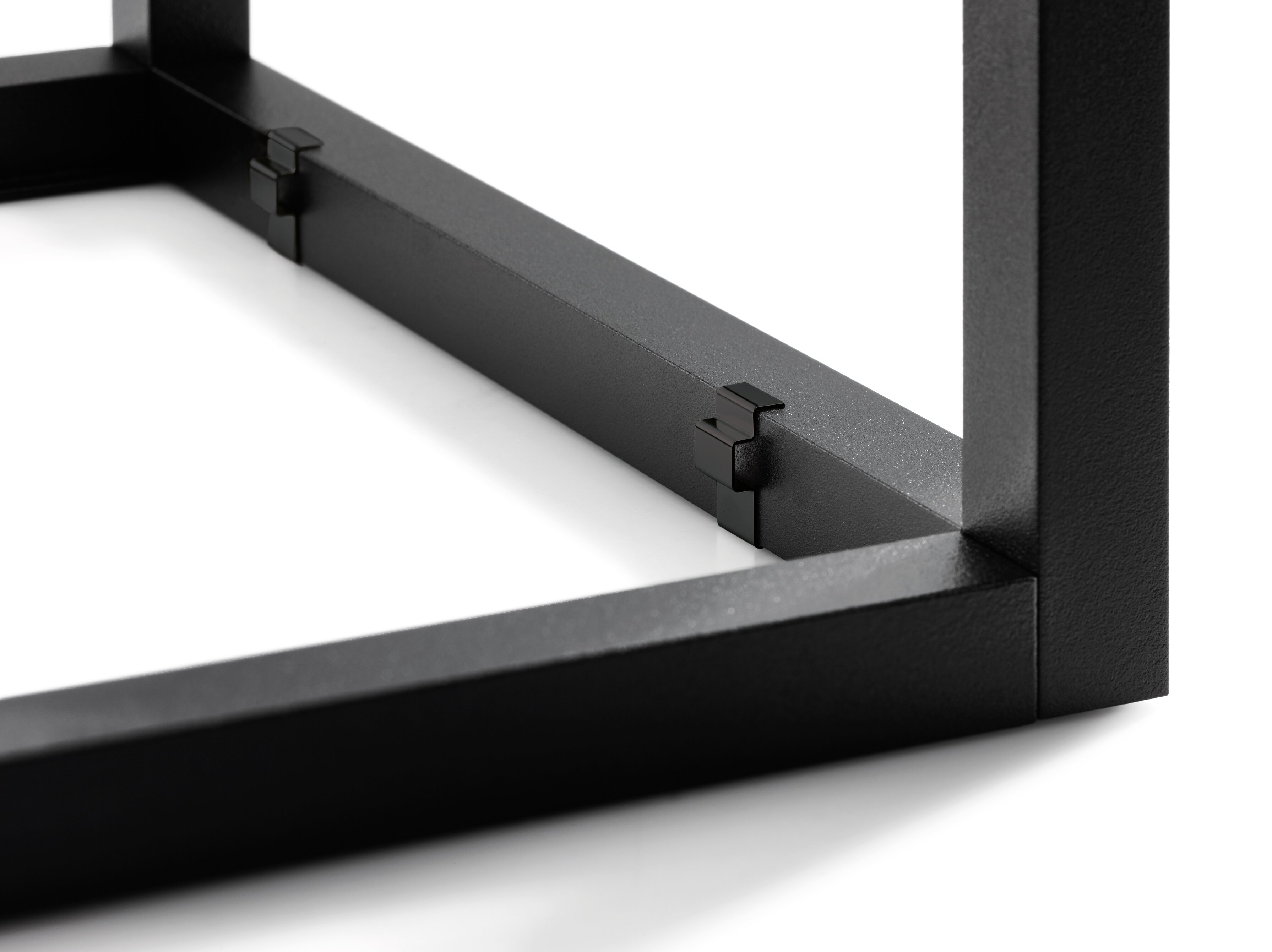 Description
Cubo clip set, black
The Cubo clamp set is a versatile accessory element for the Cubo shelving system. The black metal clips serve as a support for the glass shelf from the series, which is also available separately, or another wooden shelf. The shelf supports can simply be pushed onto the lateral struts without the use of tools. They can be turned to adjust the height of the shelf to suit individual requirements. If the bottom of the kitchen shelf is to be flush with the lower strut, this is only recommended for shelf widths of 300 or 600 mm. The scope of delivery consists of four brackets.



Shelf system. Clamps are reversible for the different heights of the shelves, 4 or 8 mm, if the shelves are meant to be flush with the bottom, only recommended for 300 mm and 600 mm widths.
— 1 PU = 4 pc.




Suitable for:
for 300 mm width
, for 600 mm width
Contact persons and kitchen professionals in your area
The nearest Naber dealer is not far away. On this page you will find competent contact persons and kitchen professionals.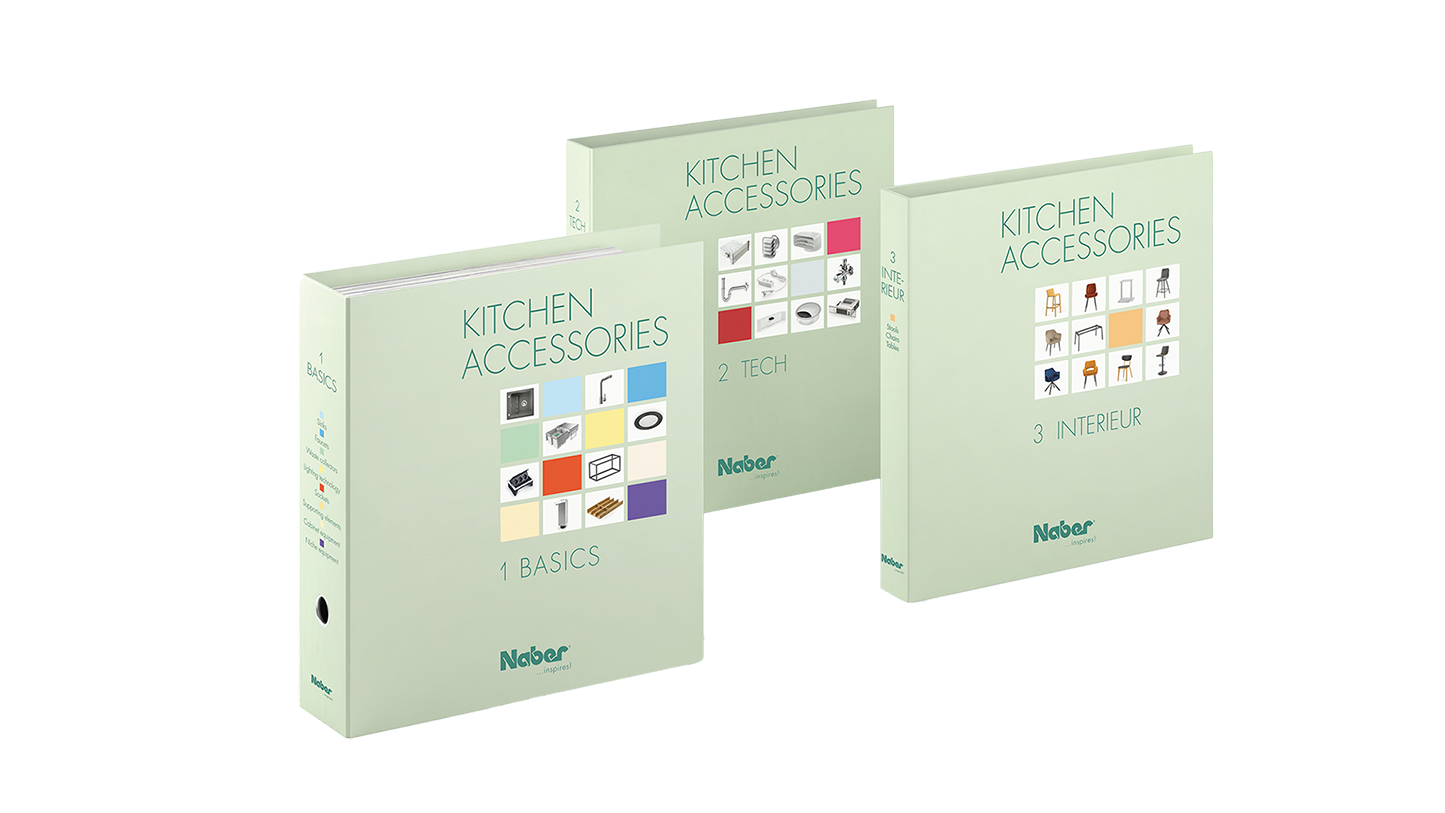 There are three print catalogues: BASICS, TECH and INTERIEUR. They are a popular orientation guide and a rich source of information for browsing and looking around. Let yourself be inspired!