Strong design,
strong function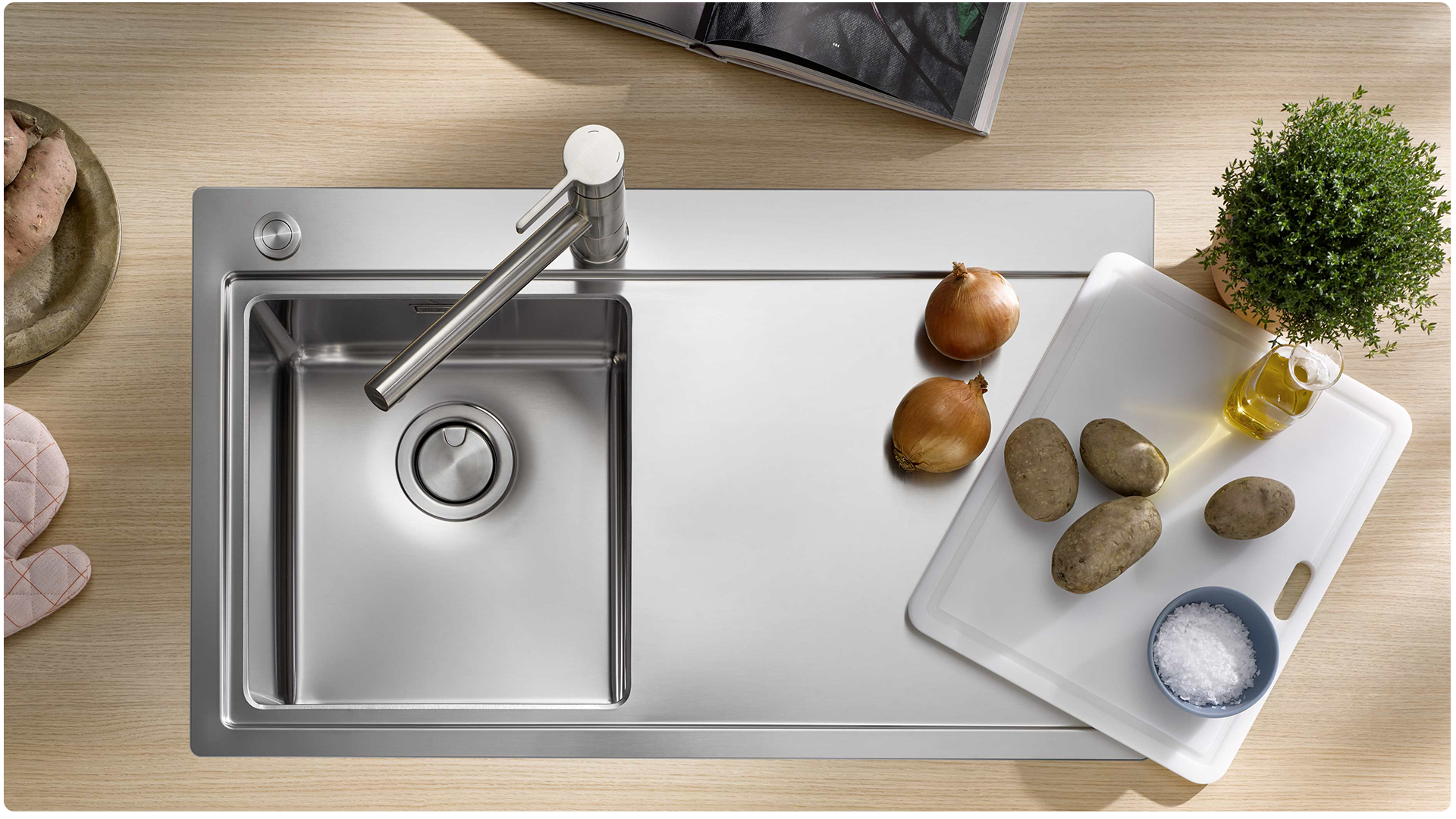 A sink is a sink? No way. The sink is the centre of the kitchen! This is where vegetables are cleaned, the kettle filled, dishes washed, the cleaning bucket emptied, hands washed and so much more, in hundreds of actions every day. The perfect interaction in the trio of sink, faucet and waste collector provides the basis for optimal processes. They add real fun to the kitchen and make cooking and co. a pleasure - every day.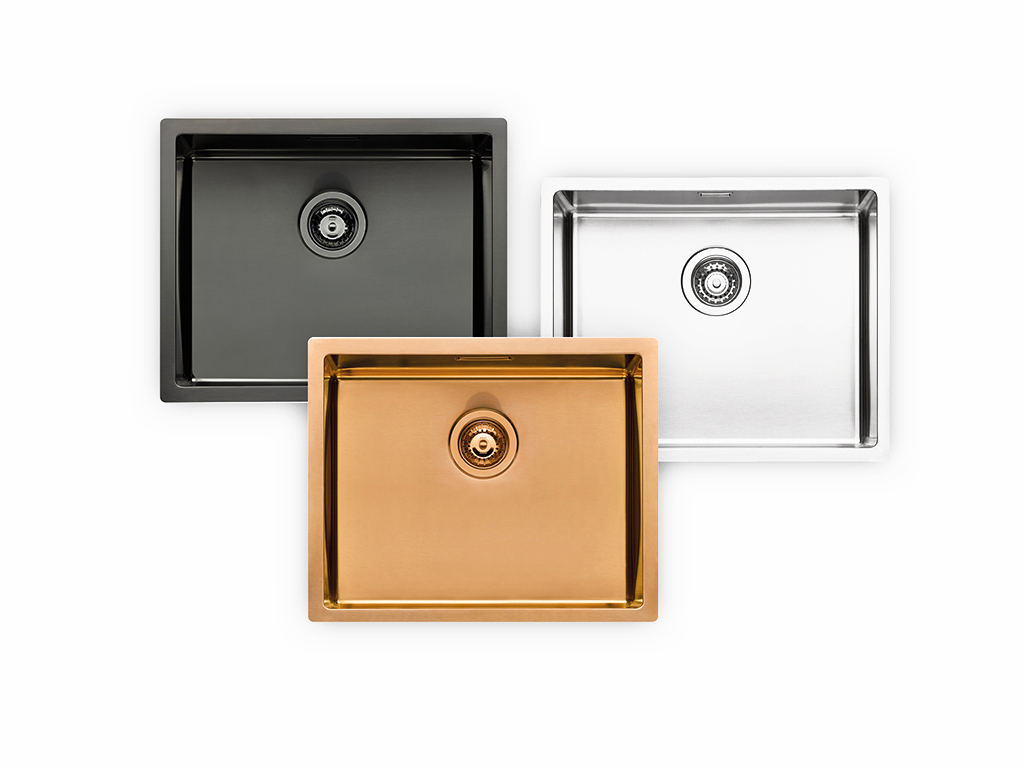 Stainless steel.

Unbeatably hard-wearing and absolutely easy to clean - it's no coincidence that stainless steel sinks have long been top of the list in terms of popularity.
Ceramic

When the highest quality is required, ceramic always comes first. Its exceptional durability and insensitivity make it the perfect companion for everyday use.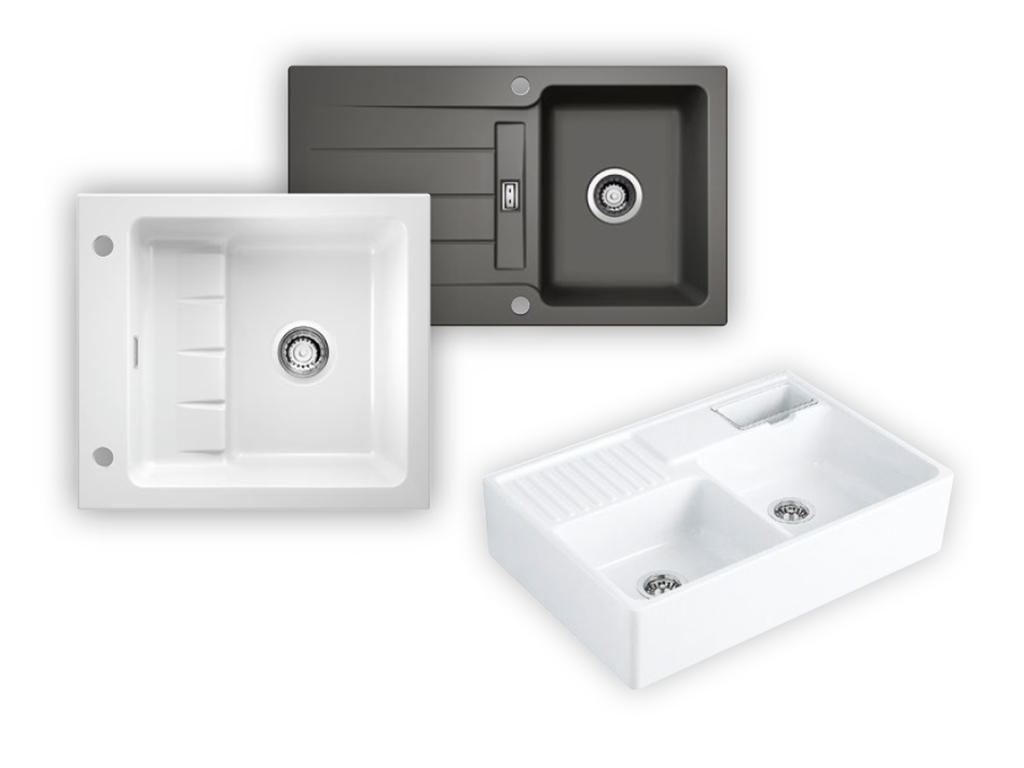 Composite

Cin-Nagranit sinks seduce with their incomparably smooth surface and highly varied range of colours and shapes with matching taps.
NABER-CONTURA® sinks are the eye-catcher in every kitchen. Convincing in material, design and practical value, they fit unerringly into every interior style. The variety of shapes, materials, designs and installation options meets every requirement. Stainless steel, ceramic and composite are high-quality and robust materials with individual character, which, thanks to the Naber design language, become the expressive centre of every kitchen. The matching accessories such as chopping boards, bowl inserts or dish drainers further increase the practical value.
Accessories for every
requirement!
Naber has the right accessories for every situation. The clever little extras are quick to hand, make everyday tasks easier, are intelligently functional and of outstanding quality. They contain a wealth of ideas – so it's a good thing that they have always been second nature for Naber!
For every installation
situation
There are many arguments for the different installation types. Not every sink is suited to all variants. The material of the worktop and personal preferences also play a role. The extensive NABER-CONTURA® range of sinks offers convincing and appealing solutions for every installation situation!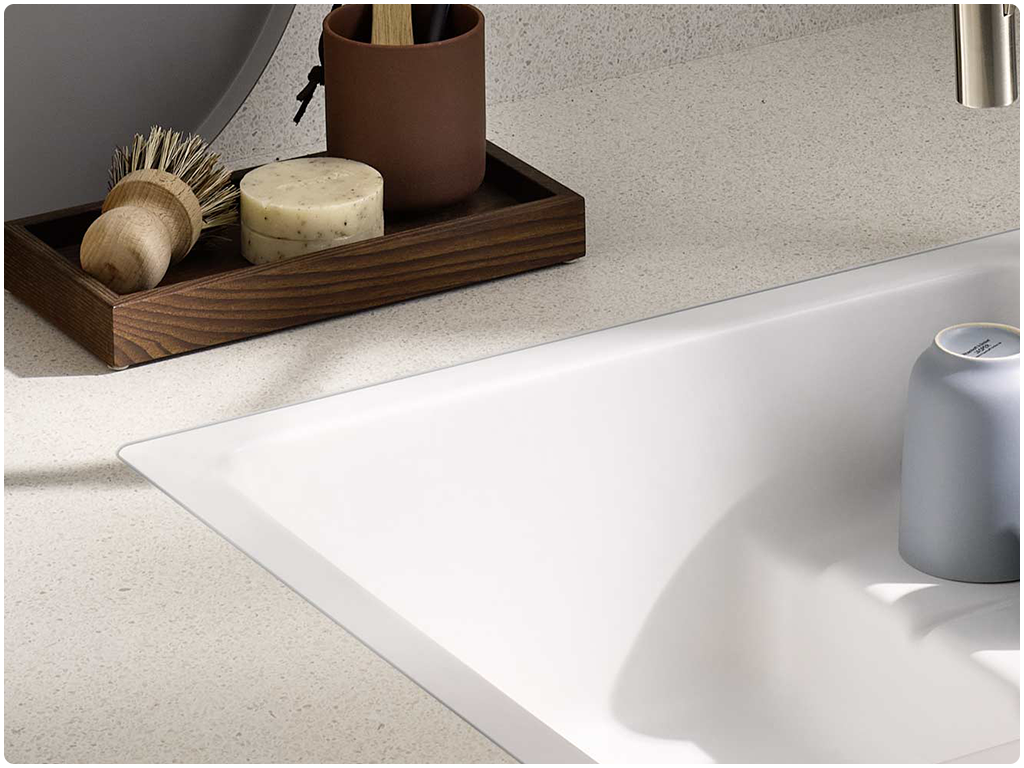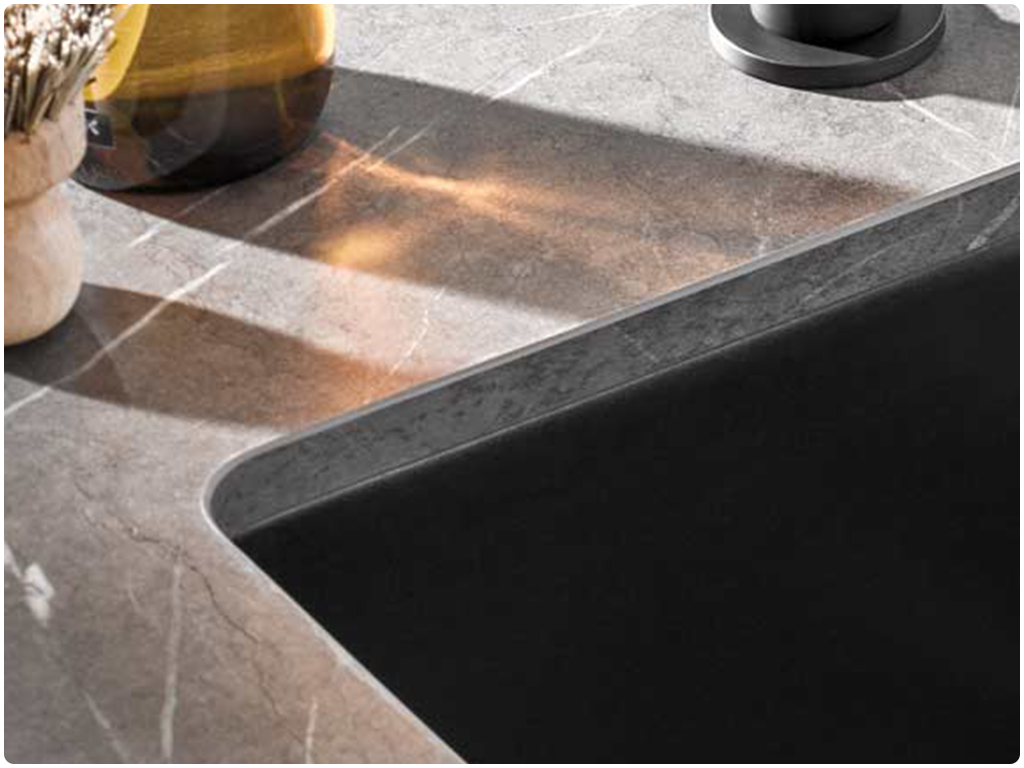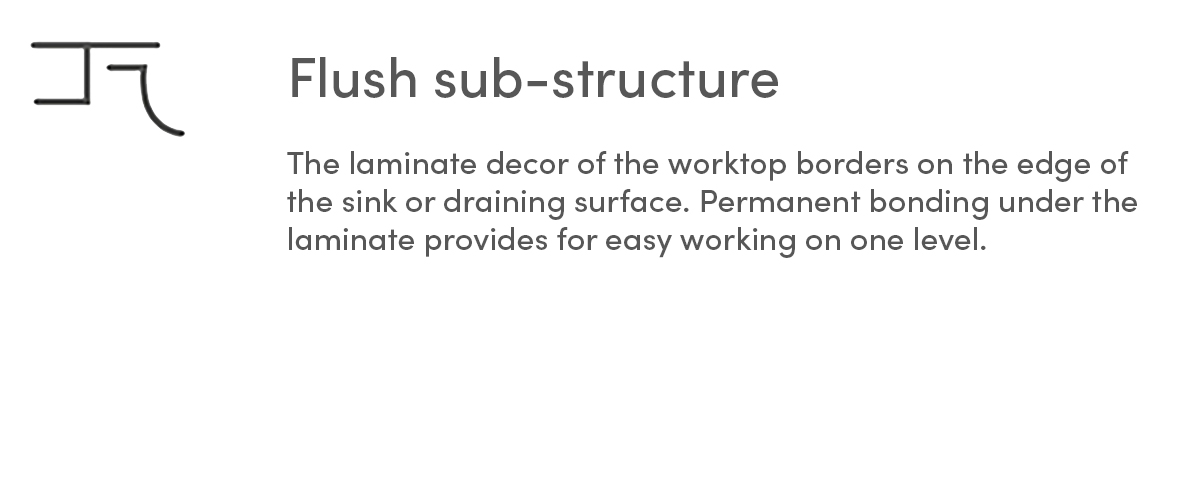 Intelligent
functionality
Our designers know what matters most in the kitchen. And they design sinks so that unnecessary work is avoided and all chores are done in a jiffy. For example, the single bowl PickUP: its integrated second level acts as a draining surface and water saver in one. In combination with the precisely fitting chopping board and the multifunctional dish drainer, PicKUP becomes a compact and yet convenient preparation centre.
Or Corno Turno 60: the stainless-steel built-in sink not only fits flush into any worktop. It can even disappear under a cover if desired - made possible by the integrated, swivelling single-lever faucet. If required, it can be laid flat, for example to open a window casement, thus making many kitchen plans workable .
Uncompromising in quality
and variety
A sink has to withstand a great deal, and that for decades. If you want to enjoy it for years to come, you choose Naber quality. Whatever the material and shape, all our sinks are equipped with premium components and meet the highest standards of quality and workmanship.
The range of shapes, colours and materials makes the decision for a new sink a matter of the heart. At Naber, you will find exactly the model that suits the kitchen and the people in it, without any compromises.
CATALOGUES & BROCHURES
A sink doesn't need to be large to be convincing in terms of functional diversity. Discover flexibility plus ease of use with the NABER-CONTURA® innovations Corno Turno and PickUP.