Q5 5 liters storage water heater, black matt
Hot water tank

low pressure
Description
Q5 5 liters storage water heater, black matt




Storage water heater. The small Q5 5 litre storage heater immediately draws attention with its compact design. Its height is only 145 mm. The special thing about the Q5 is that it can be installed in or under practically all kitchen cabinets in a variety of ways. The unit can be mounted horizontally or vertically. Your fitter installs the water heater invisibly behind the skirting board and positions it horizontally or vertically on the side or rear wall.

Advantages of the Q5 5-litre storage water heater over connection to a central hot-water supply system:
— no waiting time
— saves water
— saves energy
— saves money
— no low-pressure faucet necessary

The Q5 also has other advantages over a conventional small under-sink storage water heater:
— as a pressure-resistant storage heater in high-grade stainless steel, normal high-pressure faucets can be connected
— NO annoying dripping from the faucet!
— thermostat adjustable from the outside
— can be mounted invisibly behind the skirting board
— different installation options
— overall concept, including pressure-resistant safety group and connection set

Warranty
We grant 5 years manufacturer's warranty on the internal stainless steel tank of the storage heater. The other parts are covered by 2 years manufacturer's warranty. For conditions see www.naber.com/garantie.

Technical data:
— connection and temperature controller on the side
— 5 litres filling capacity
— power 2200 watt
— setting range 30-80 °C
— heating up time to 65 °C 18 min
— standby loss 21 Watt
— 145 x 540 x 215 mm (H x W x D)

Installation height of the wall outlet (on-site) 400 mm from the top edge of the floor.




Connection to central heating system:
Manufacturer's warranty:
5 years warranty for manufacturing defects
Suitable for:
for connection in DE, AT, LU
Warm-up time up to 65 °C:
MAGAZINE
ARMATE® - Fittings of a special kind
Together with our sinks and waste collectors, our taps form the perfect trio. An exciting variety in terms of shape, colour and function.
Contact persons and kitchen professionals in your area
The nearest Naber dealer is not far away. On this page you will find competent contact persons and kitchen professionals.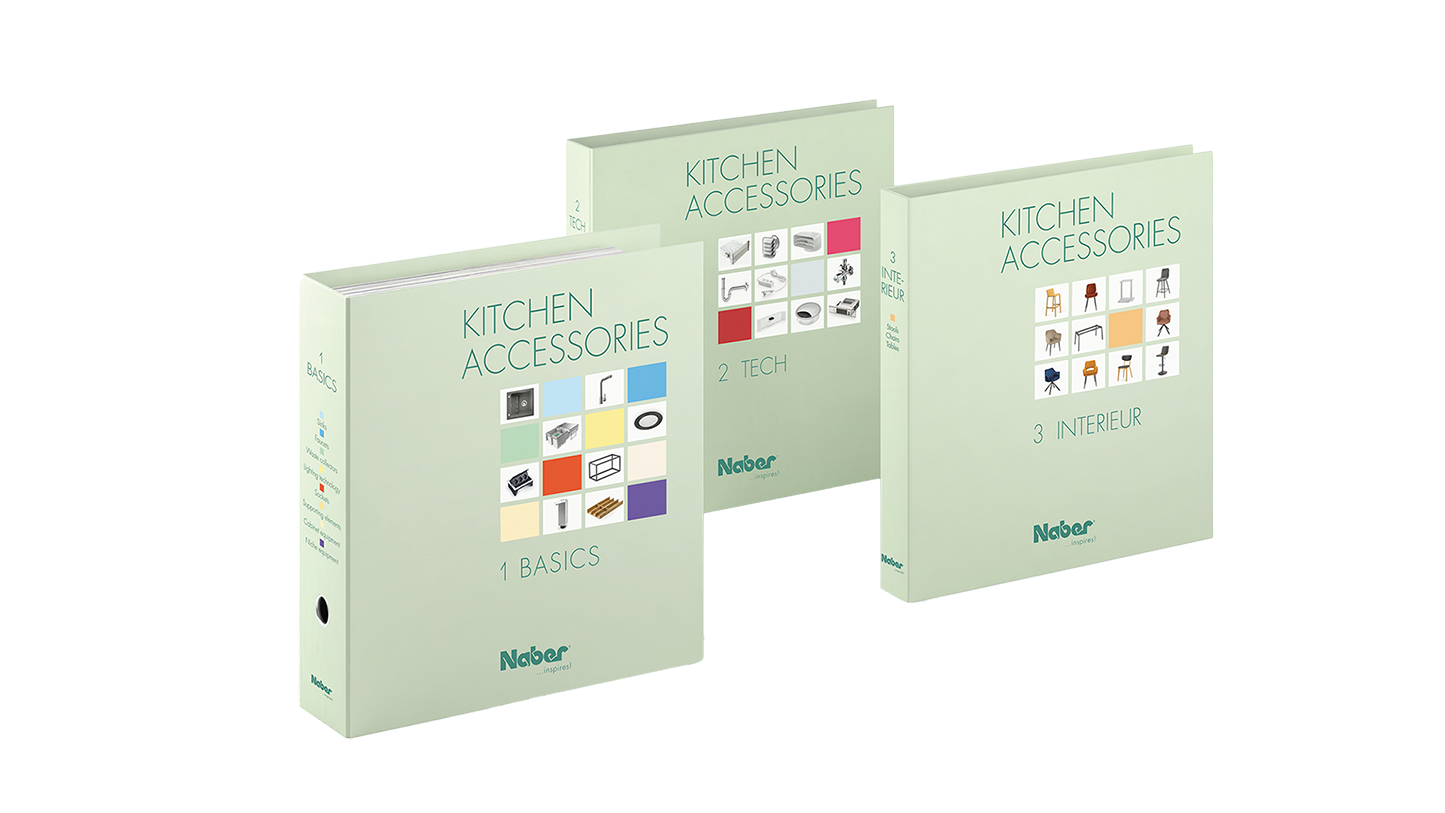 There are three print catalogues: BASICS, TECH and INTERIEUR. They are a popular orientation guide and a rich source of information for browsing and looking around. Let yourself be inspired!