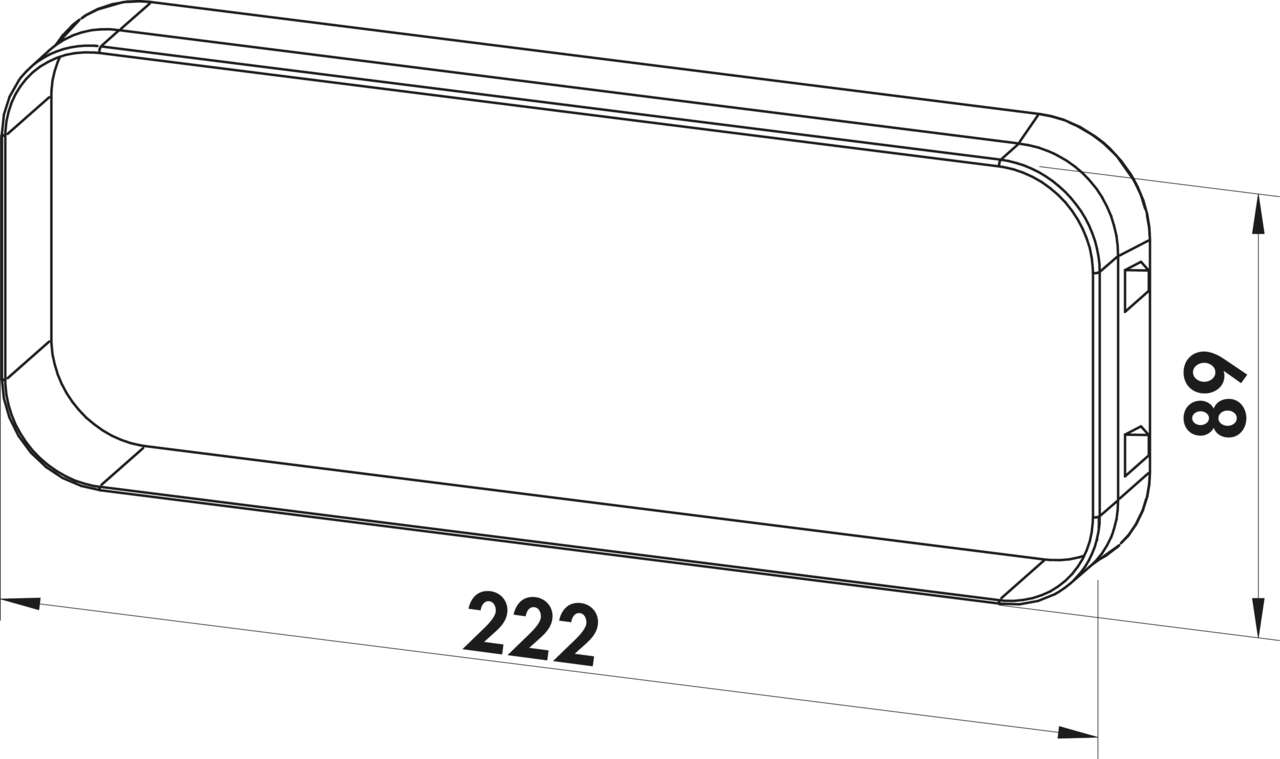 By viewing the video you agree that your data will be transferred to YouTube and that you have read the Privacy policy.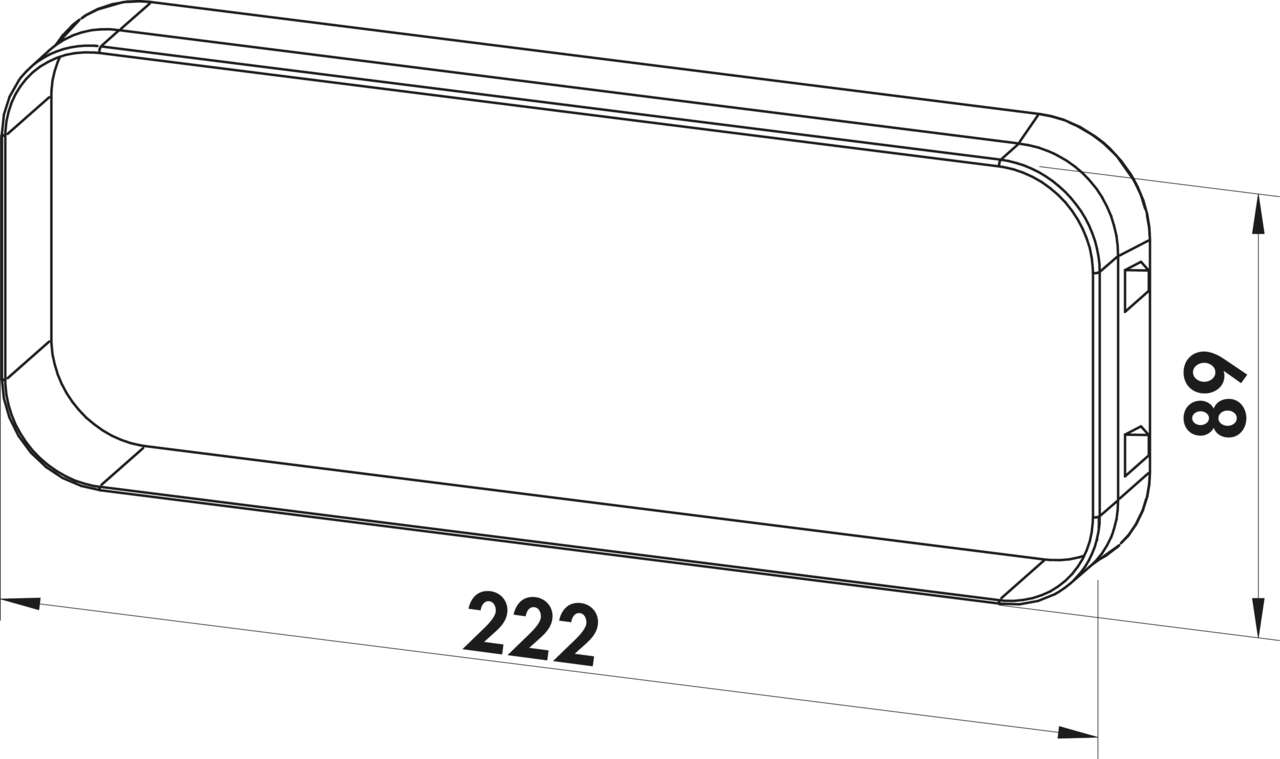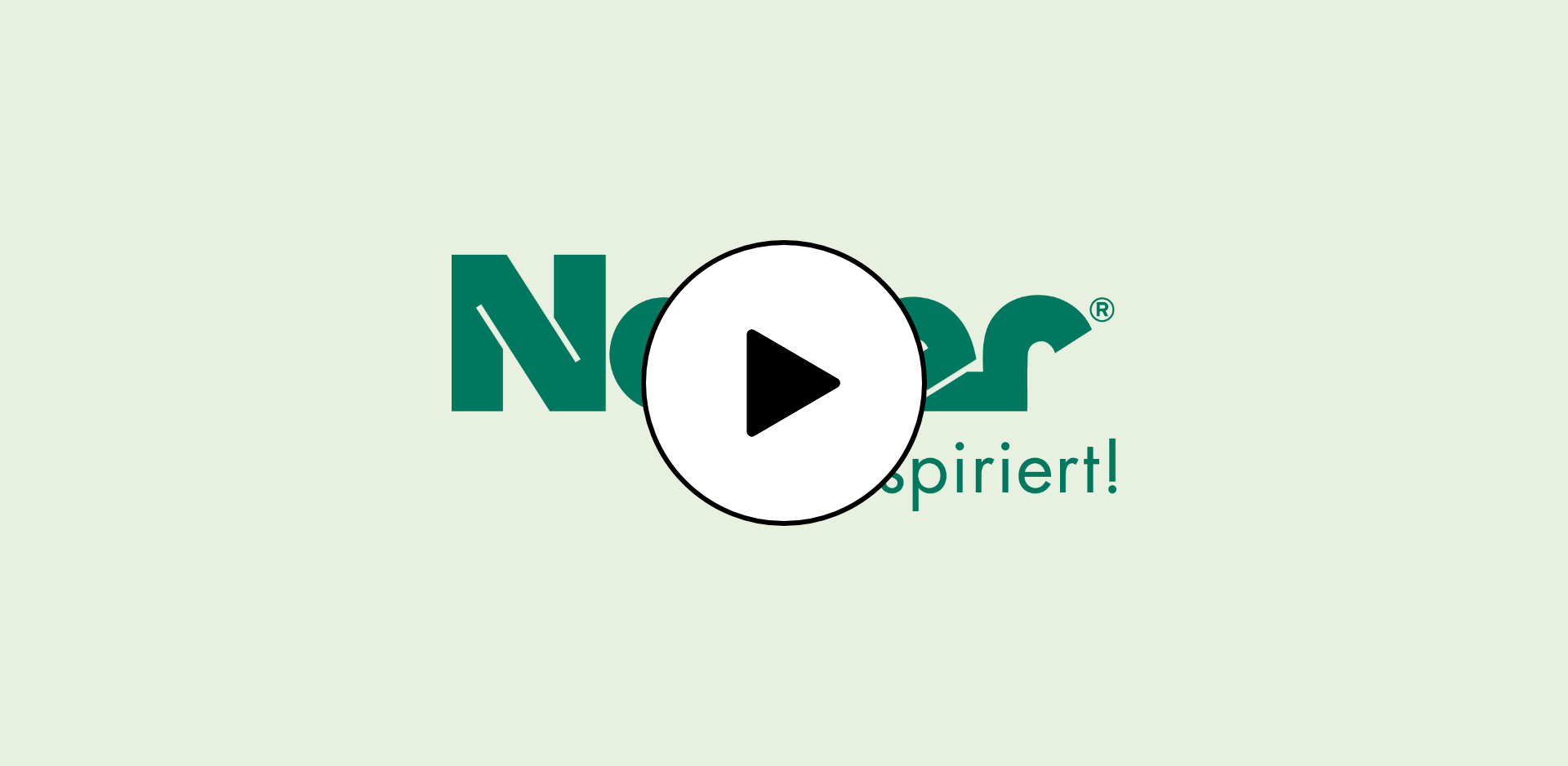 PRIME flow P-E-Jal Col flow 150 wall conduct incl. THERMOBOX, white, stainless steel
Wall sleeve

installation in the wall

N-click system with integrated latching elements
Description
PRIME flow P-E-Jal Col flow 150 wall conduct incl. THERMOBOX, white, stainless steel
The COMPAIR® PRIME flow P-E-Jal Col flow 150 wall box including THERMOBOX and rough-in kit is a complete solution for the installation of efficient kitchen ventilation. It belongs to the COMPAIR® PRIME flow product family, which enables individual solutions for every need. The innovative components of the exhaust air wall box include a heat retention system. It prevents flow and heat losses as soon as the extractor bonnet is switched off. The weather-resistant P-E-Jal Col louvre made of stainless steel provides a decorative finish for the exterior. It is suitable for installation near the floor as well as at common ceiling heights. To enable easy connection with the P-UVB 150 universal connector, which is optionally available as an accessory, the P-MAS 150 wall connection piece with practical N-click system is included in the overall package. Depending on the version, flat adapters, round pipes or round pipe bends are connected directly. The pipe kit is designed for a maximum wall thickness of 550 mm. The telescopic tube can be shortened to 220 mm. Styrofoam plugs that can be inserted on both sides protect against soiling during the construction phase and also serve as an alignment aid. The wall connection sleeve with 3-lip seal is installed without tools and silicone and reliably seals the duct. The final assembly of the exhaust air wall box takes place in the second phase.



Wall conduct, incl. THERMOBOX heat retention system and P-E-Jal Col stainless steel external blind for installation close to the ground and for conventional installation at ceiling height.
Two-stage installation:
1. Assembly of the separately packaged construction kit
2. Toolless insertion of the heat retention system and the blind

— N-Klick system for secure connection with the universal connector
— direct connection of the flat adapter, round pipe or round pipe bends
— Blower-Door certified (necessary opening pressure >65 Pa)

Raw construction set:
— raw construction set for installation in the wall at any time
— max. wall thickness 550 mm, can be shortened to 220 mm
— core hole drilling in nominal Ø 162 mm
— polystyrene plugs to protect against dirt during the construction phase
— wall sleeve for tool-free installation and sealing against leakage






Certification:
Blower-Door zertifiziert (notwendiger Öffnungsdruck >65 Pa)
, glossy
Diameter wall opening:
Kernlochbohrung im Nenn-Ø 162
Mounting/Fixing:
N-click system with integrated latching elements
, installation in the wall
Operating pressure:
Blower-Door certified (necessary opening pressure >65 Pa)
Shortenability:
can be shortened to 220 mm
Suitable for:
direct connection of the flat adapter, round pipe or round pipe bends
MAGAZINE
It couldn't be better: COMPAIR PRIME flow®!
Our latest air duct system revolutionises kitchen ventilation: Maximally innovative. Maximum efficiency. Maximum airtightness. And the installation is simply ingenious.
Contact persons and kitchen professionals in your area
The nearest Naber dealer is not far away. On this page you will find competent contact persons and kitchen professionals.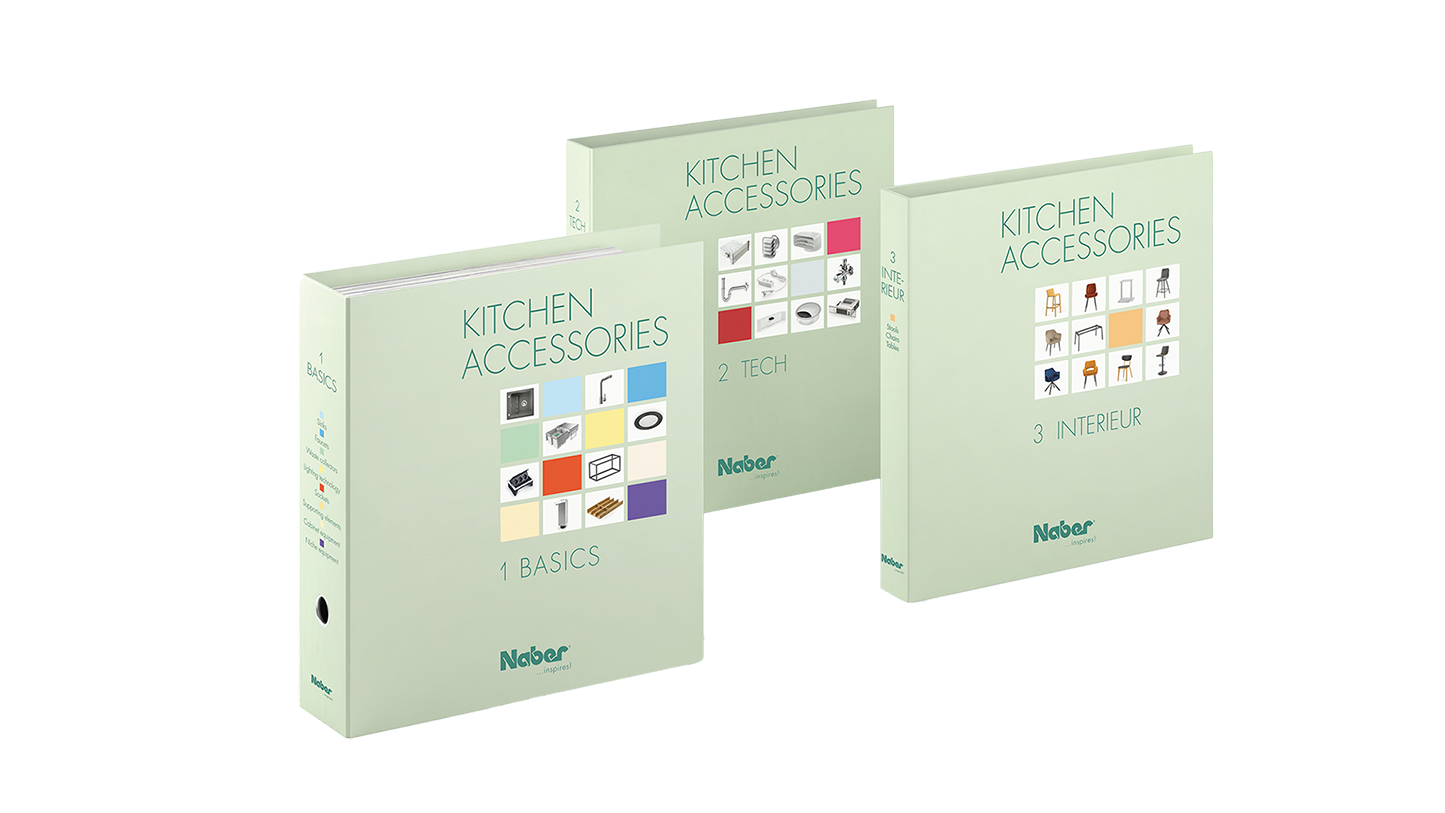 There are three print catalogues: BASICS, TECH and INTERIEUR. They are a popular orientation guide and a rich source of information for browsing and looking around. Let yourself be inspired!