Linero MosaiQ Power Maxx, adhesive set
Description
Linero MosaiQ Power Maxx, adhesive set
With the Linero MosaiQ Power Maxx adhesive set, profile mouldings can be reliably fixed without drilling on smooth, even and stable surfaces. It is suitable for tiles, laminate, wood, glass, metal and plastics. The adhesive set can be used for a moulding of 1500 mm. If necessary, it can be removed again without any problems.



Adhesive. For installation of the profile strips on load-bearing, smooth and flat surfaces (tiles, glass, wood, laminate, metal and many plastics). 1 adhesive set is sufficient for a profile strip of 1500 mm.
— load bearing capacity ca. 9 kg on 600 mm




Carrying capacity:
load bearing capacity ca. 9 kg on 600 mm
Field of use & application:
Glass
, Metal
, Plastic
, Wood
Suitable for:
for installation of the profile strips on load-bearing, smooth and flat surfaces (tiles, glass, wood, laminate, metal and many plastics)
Contact persons and kitchen professionals in your area
The nearest Naber dealer is not far away. On this page you will find competent contact persons and kitchen professionals.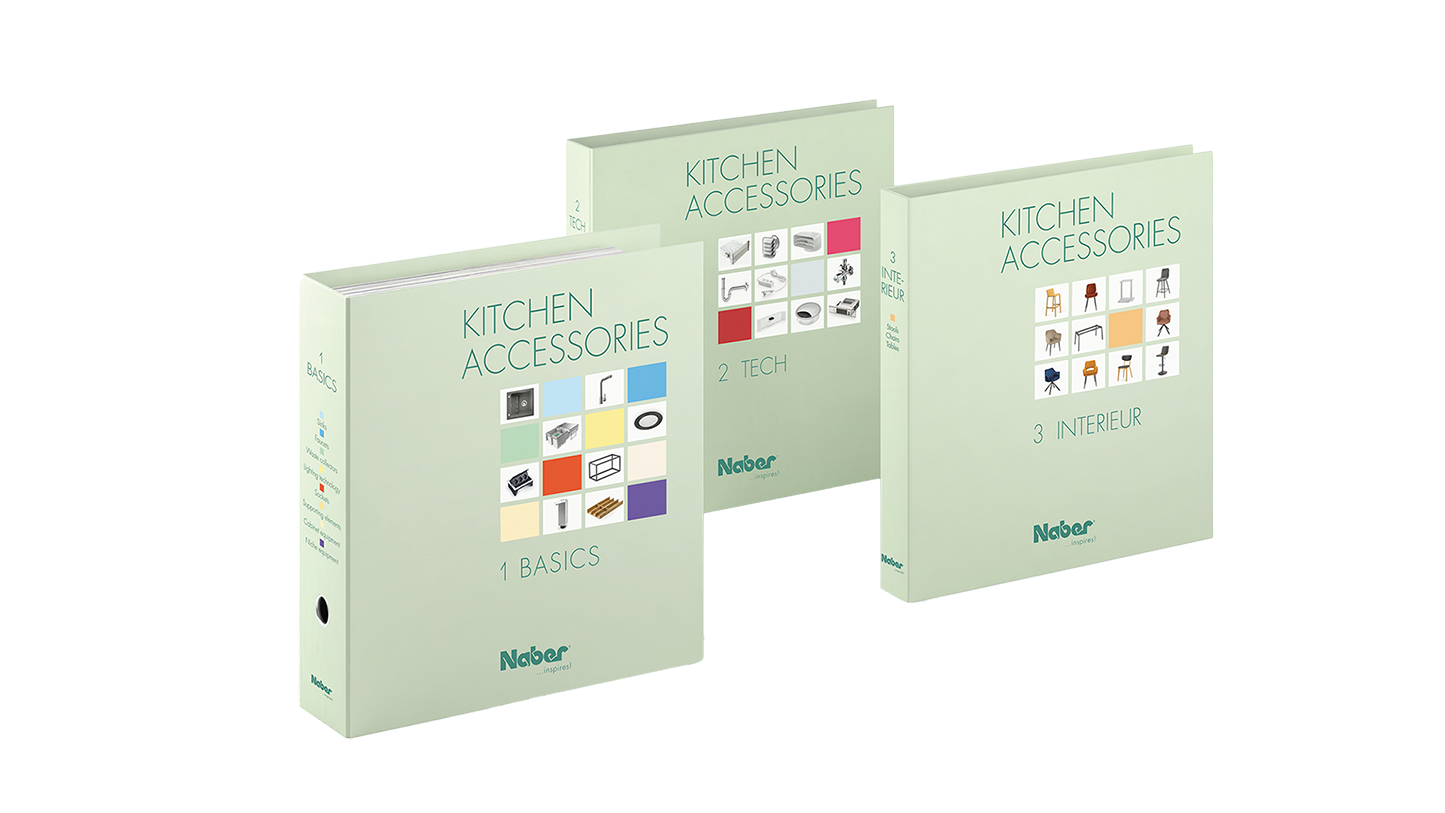 There are three print catalogues: BASICS, TECH and INTERIEUR. They are a popular orientation guide and a rich source of information for browsing and looking around. Let yourself be inspired!