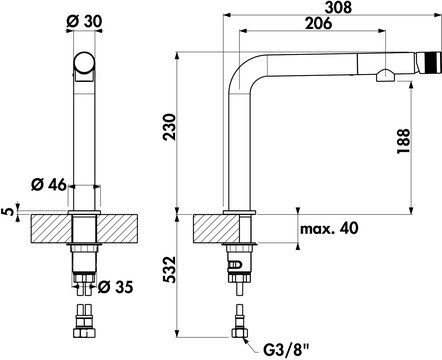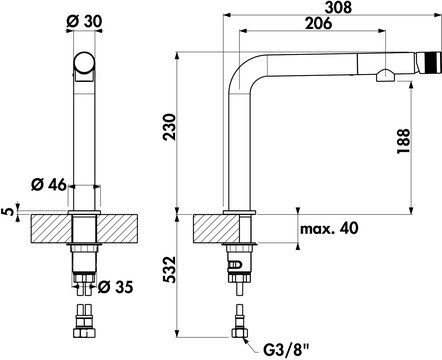 LINEA Turno Solo, chrome, high pressure
Sink faucet

Single lever faucet

Swivelling
Description
LINEA Turno Solo, chrome, high pressure
The Linea Turno Solo kitchen mixer with head control focuses on purist elegance. Its reduced design language can be harmoniously integrated into many kitchen designs and reflects the design elements of the Corno Turno functional sink. The design of the sink fitting consists of a high, L-shaped pipe spout that can be swivelled through 200°. The high spout position makes it easy to fill buckets or other large containers. The model offers ergonomic one-handed operation via a head control at the spout end. The high-pressure mixer is made of high-quality, durable materials. This is particularly evident in the robust surface finishes in high-gloss chrome or stainless steel. A precise cartridge with ceramic seals works inside. An easy-care laminar jet regulator ensures a soft and even water jet without splashing. The fitting is designed for installation on the worktop. It is equipped with a stabilising plate for this purpose.



Single lever mixer. With swivelling outlet, integrated head control and ceramic cartridge.
— ergonomic operation through head control at the end of the outlet
— the high outlet position allows easy filling of higher vessels
— laminar jet regulator
— swivel range 200°
— drill Ø 35 mm
— corresponds to the German and European drinking water regulation/directive

Design by tbSTUDIO, Berlin.




Cartridge with ceramic sealing discs:
Factory customer service:
Manufacturer's warranty:
5 years warranty
, 10-year after-sales guarantee on spare parts
, Your claim to customer service during the warranty period will be settled individually by agreement.
Spring-guided hose shower:
Total installation height:
MAGAZINE
ARMATE® - Fittings of a special kind
Together with our sinks and waste collectors, our taps form the perfect trio. An exciting variety in terms of shape, colour and function.
Contact persons and kitchen professionals in your area
The nearest Naber dealer is not far away. On this page you will find competent contact persons and kitchen professionals.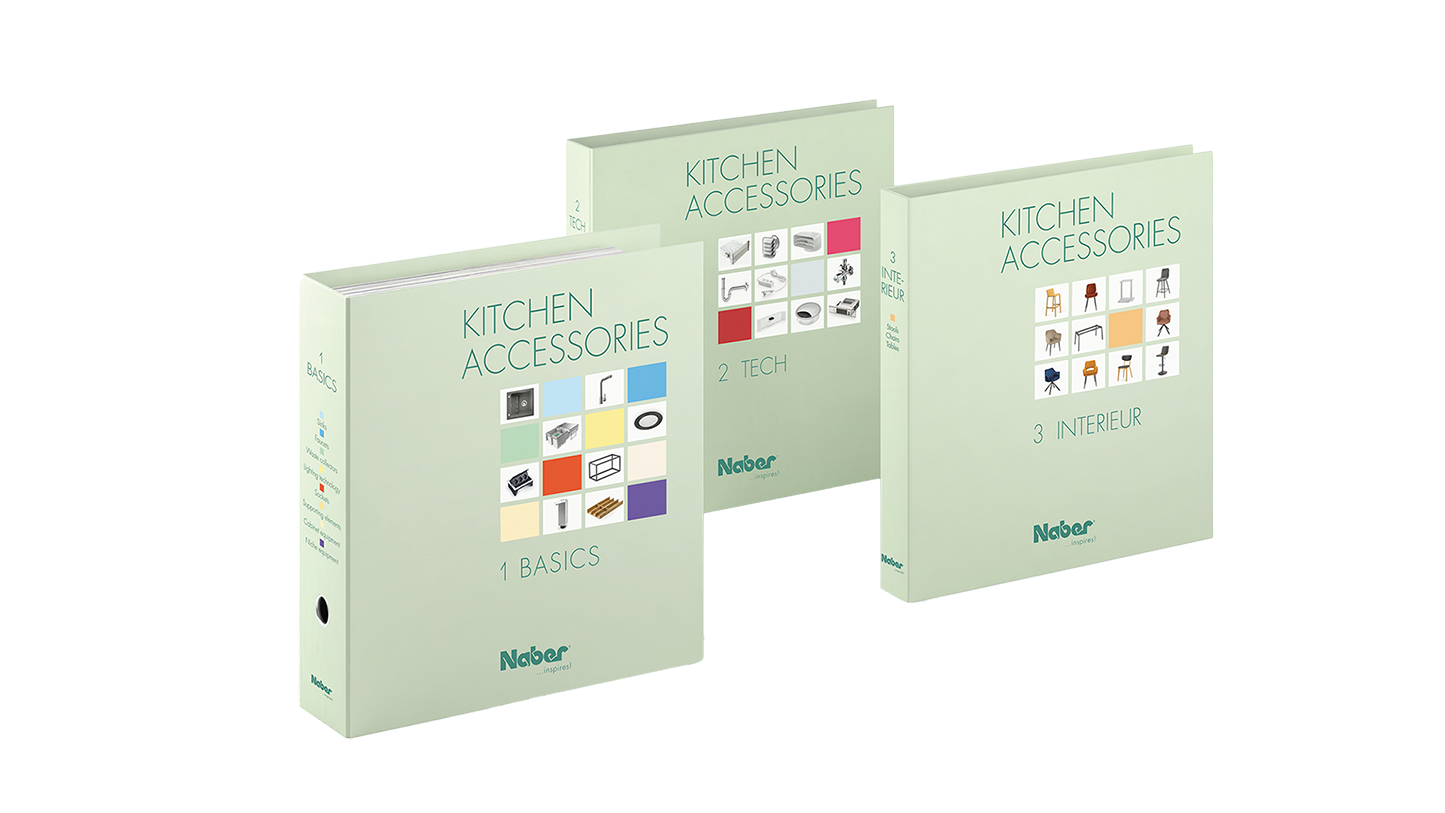 There are three print catalogues: BASICS, TECH and INTERIEUR. They are a popular orientation guide and a rich source of information for browsing and looking around. Let yourself be inspired!