Clap 2/450-2, anthracite
Pull-out technology for rotating doors

full pull-out

30 l
Description
Clap 2/450-2, anthracite
The robust Clap 2/450-2 waste separation system facilitates the proper disposal of daily household waste. With its low installation height, it takes up little space in the base cabinet provided for it. The basic equipment includes a ball-bearing telescopic full-extension pull-out, which is characterised by its ease of movement when opening and closing the revolving door. The waste bin consists of two containers with a generous capacity of 15 litres each. They open up the possibility of storing recyclables and organic waste, for example, separately and inconspicuously until final disposal. The overall lid is fitted with a rim so that it can be used as an additional shelf for cleaning and washing-up utensils. Plastic, which is completely recyclable, is used in the production of the waste separation system. The supporting frame of the built-in waste bins is firmly screwed to the cupboard floor in just a few simple steps.



— waste capacity 30 (2 x 15) liters
— technology: full pull-out
— fitting: cabinet bottom
— the ideal space saver with an installation height of only 344 mm




Design:
Pull-out technology for rotating doors
Volume/Content container:
Volume/content container 1:
Volume/content container 2: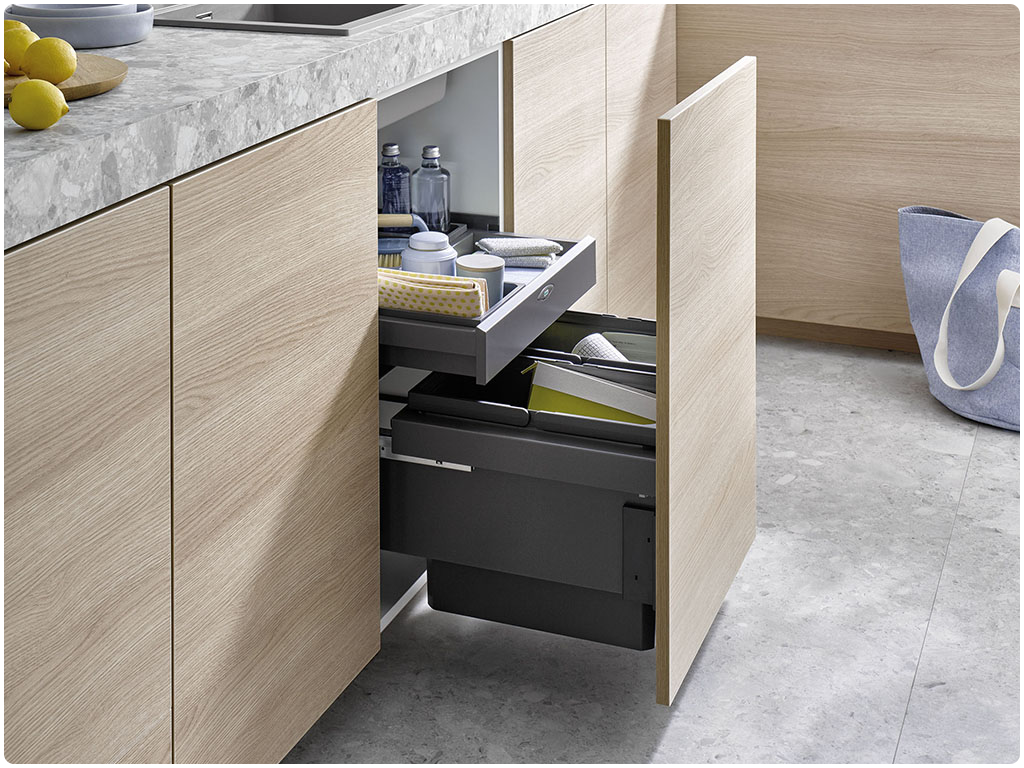 MAGAZINE
SELECTAkit® - more than just waste separation
Waste collectors that make you smile? You can't rule it out with SELECTAkit® from Naber. For perfect use of space, top quality and ingenious details are simply a joy to behold.
Contact persons and kitchen professionals in your area
The nearest Naber dealer is not far away. On this page you will find competent contact persons and kitchen professionals.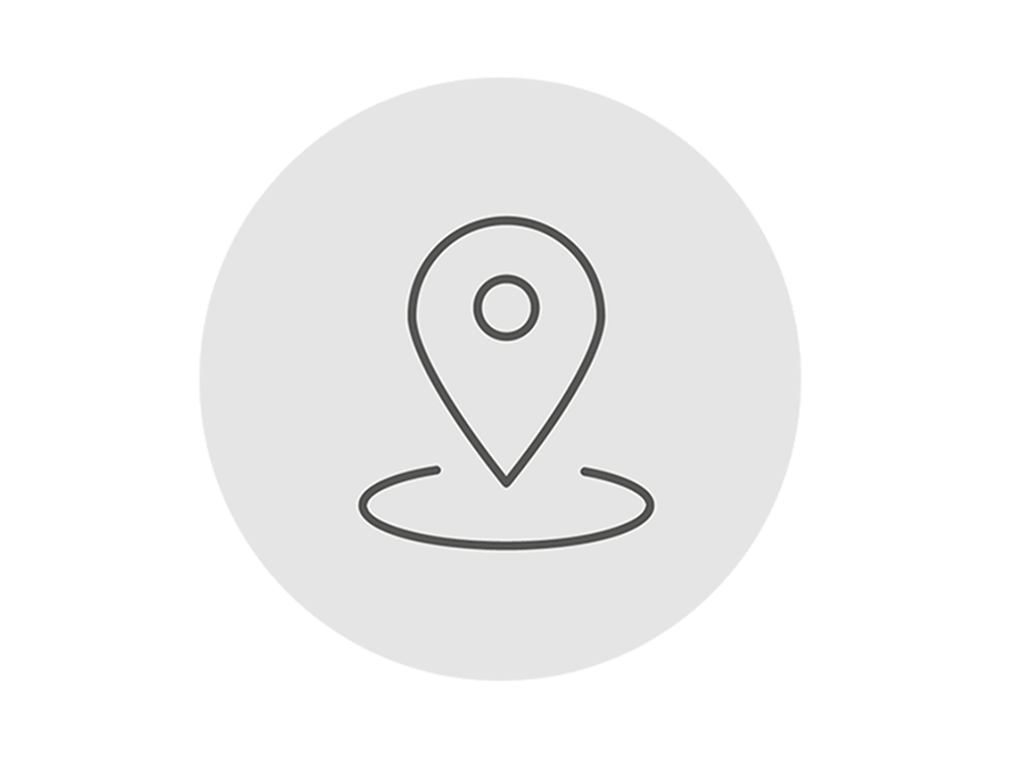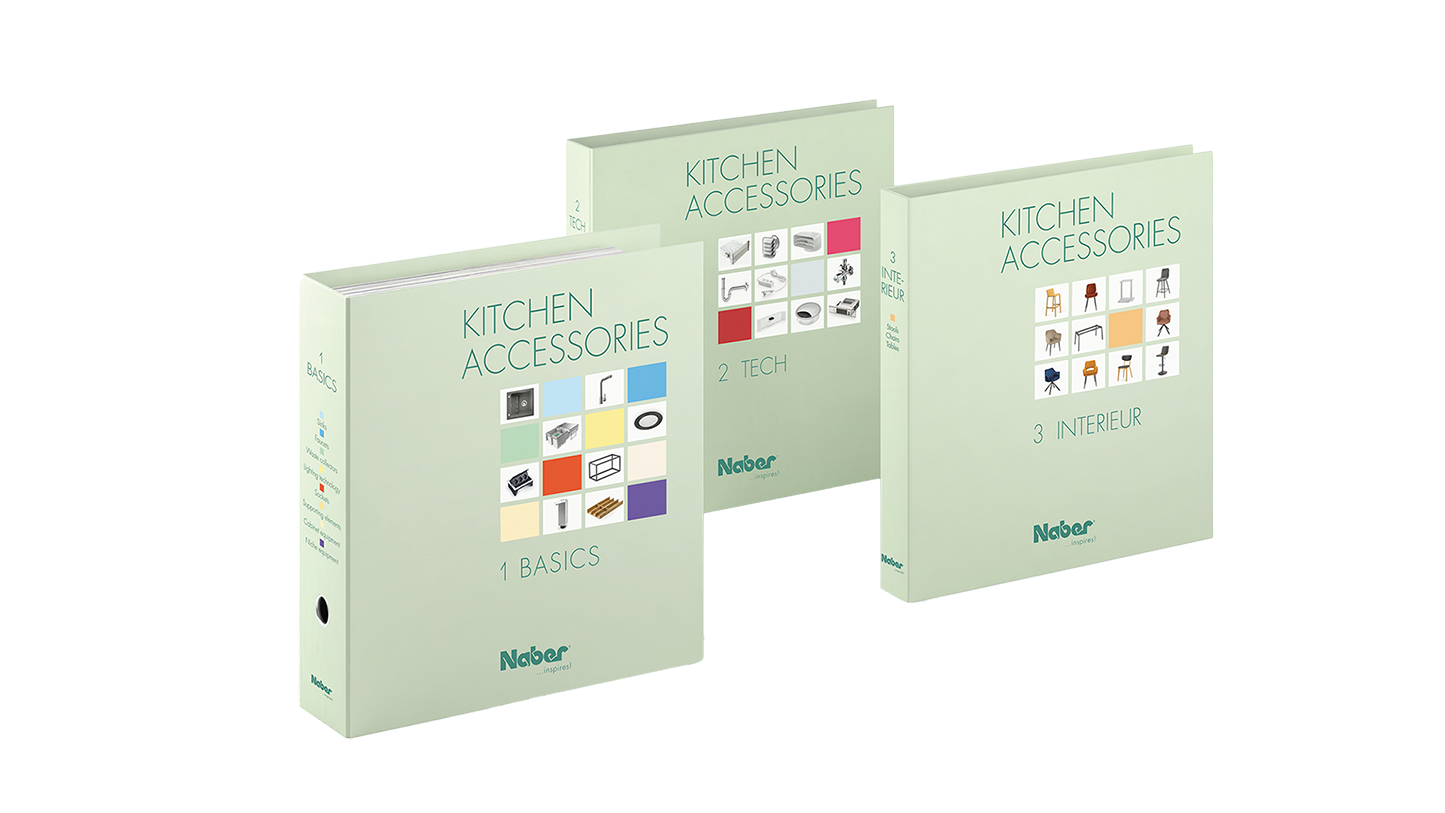 There are three print catalogues: BASICS, TECH and INTERIEUR. They are a popular orientation guide and a rich source of information for browsing and looking around. Let yourself be inspired!