SELECTAkit® waste collector
More than
waste separation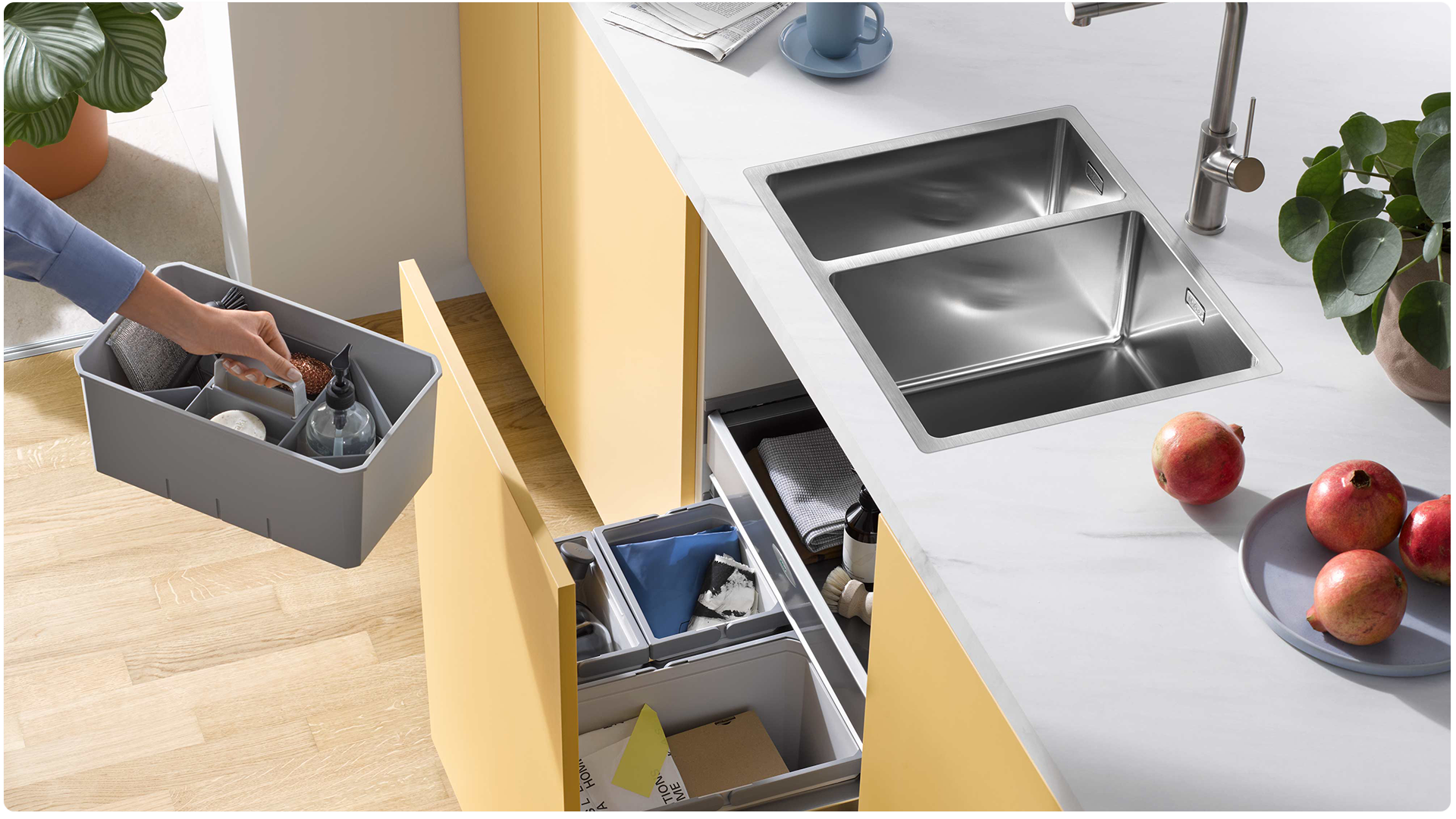 Whereas everything used to end up in one bin, today's kitchen has a sophisticated system of collection and storage containers at the ready. And that is as it should be: after all, the kitchen is the place where a wide variety of waste is produced for disposal and recycling. Clean waste separation saves natural resources. The waste collector in the kitchen is often the central collection and separation station for the whole home.
Nothing has changed so much in the kitchen over the past decades as our handling of waste materials.
The SELECTAkit® waste separation systems transform this necessity into a matter of convenience. For small and large cabinets, for front pull-outs, existing frames or revolving doors, for full fronts or divided fronts, with one, two, three or up to x containers with a capacity of up to 91 litres. Naturally, the hygienic storage of organic waste can be integrated in a compost box.
Open for all wishes –
the highlights of SELECTAkit®
Inspiring variety and optimum
use of space!
By viewing the video you agree that your data will be transferred to YouTube and that you have read the Privacy policy.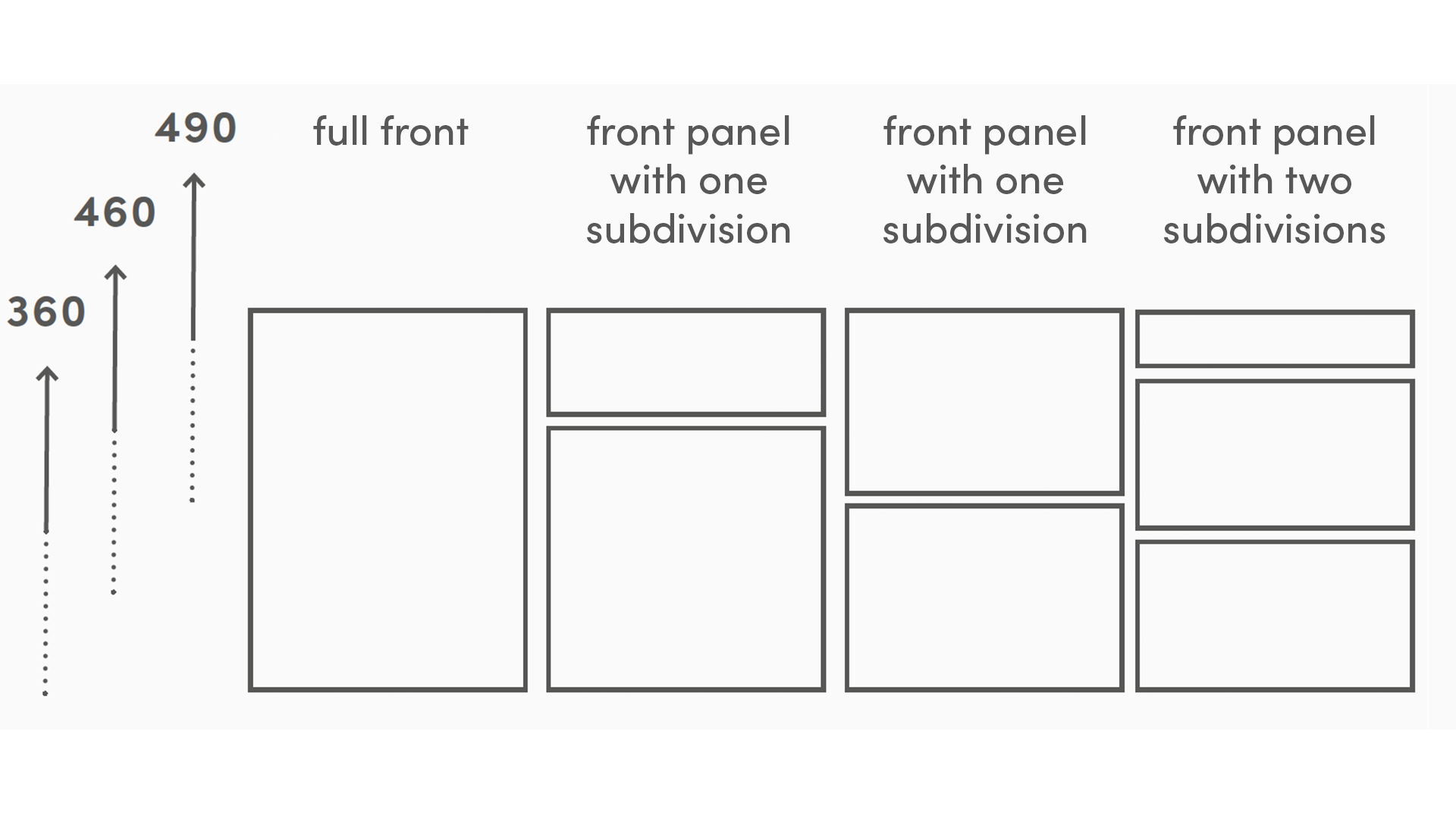 Whether full front or front panel with one or two subdivisions: Naber waste collectors fit! SELECTAkit® is thus the perfect waste separation system for every kitchen. There are suitable containers and pull-out versions for all formats and for every pull-out.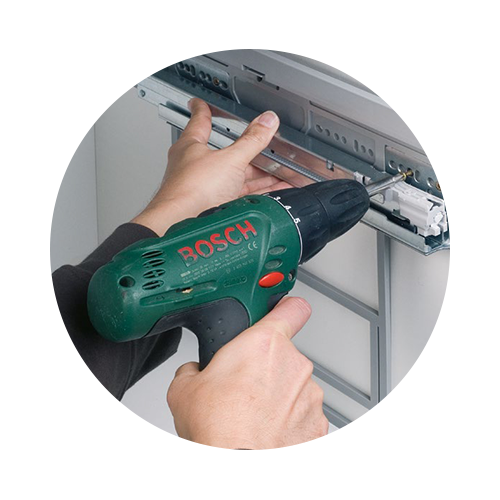 Quickly fitted,
extremely durable
Simple installation means satisfied customers! Naber waste separation systems are quickly and easily fitted on site with very little use of tools. Every step is precisely designed and tested for efficiency.
When installing any Cox® waste solution, everything is done quickly and smoothly! And it remains just as functional and reliable as on the very first day.
Everything finds its
place here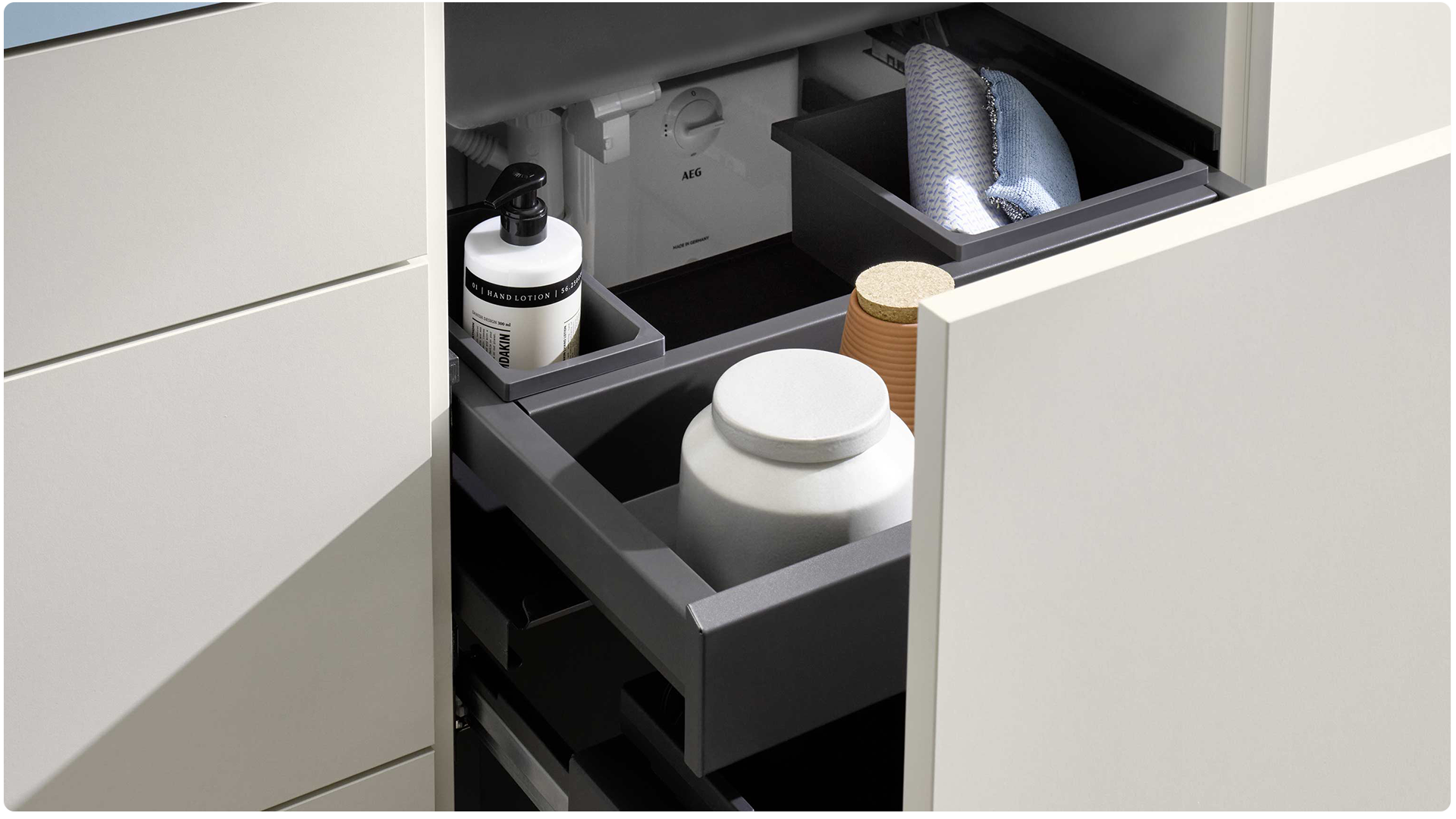 Even in case of complicated requirements such as a boiler or siphon in the base cabinet, SELECTAkit® achieves optimum use of space. The COX Base-Board®, an internal drawer above the COX® Base collection systems, is a true space sensation. This is where all those things are stored that are otherwise only put loosely in the cupboard: from cleaning utensils and rubbish bags to tabs for the dishwasher.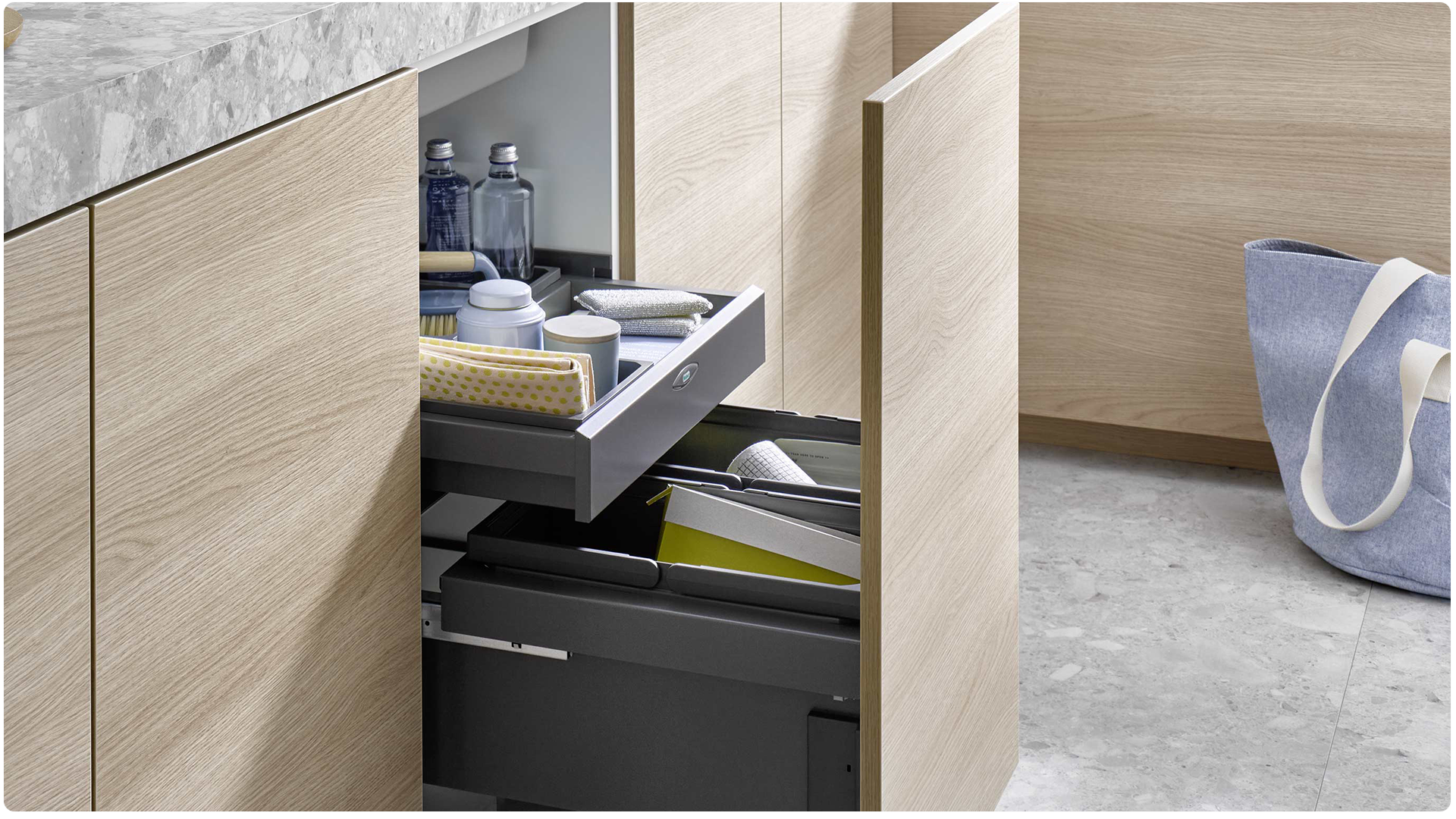 A space sensation! The Cox Base-Board® makes optimum use of the space in the sink base unit. And what's more: the imaginative organiser drawer features the smooth GRASS pull-out technology with soft self-closing and Airmatic damping – advantages that prove their worth every day. Nothing rattles here, and even when fully loaded, it runs extremely smoothly and has excellent lateral stability.
Organisation is easy
with Cox Work®
Cox Work® offers even more organisation. The clever utensil boxes are true all-rounders and can also be individually removed. Perfect for small and very small items, because everything really does find a home here.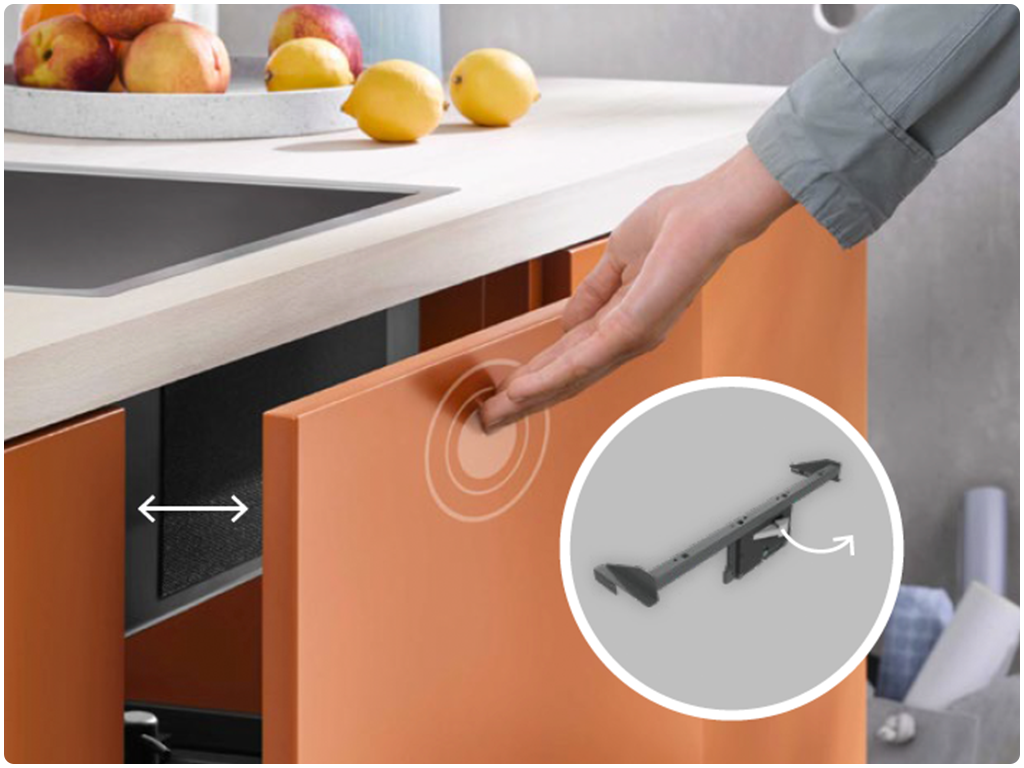 Convenience and
ergonomics
Who hasn't been annoyed by cumbersome waste bins? You need two hands instead of one and if you're unlucky, something still goes astray. SELECTAkit® waste separation systems are therefore an extremely accommodating solution. With the electric ejector for Cox Cick-E® and even with voice control for the LED pedal bin Libero 3.0. But also with a simple tap of the foot with Cox Cick®. Needless to say, many Naber waste collectors for full pull-outs are equipped with soft closing and damping.