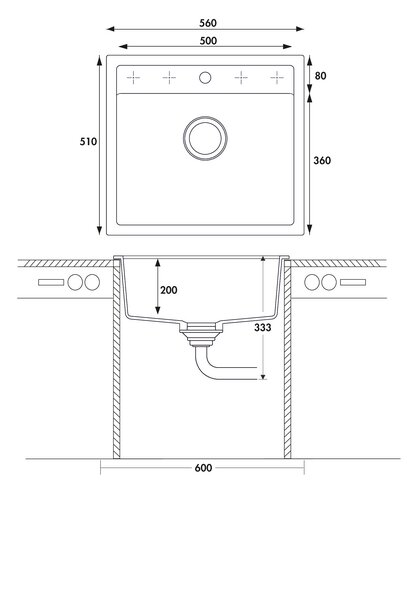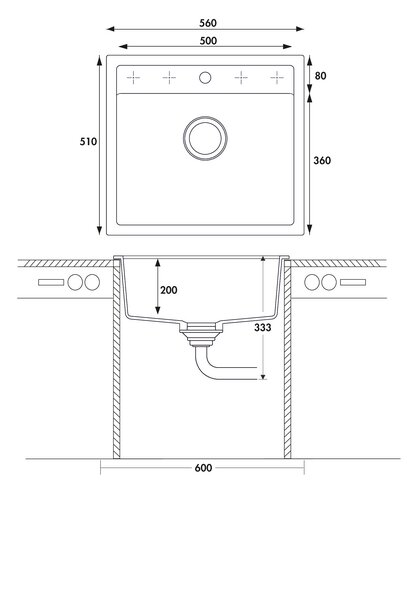 Angola 56, granite metallico
Built-in sinks

Flush mounted sinks

Composite
Description
Angola 56, granite metallico
The Angola 56 composite fitted sink in granite look convinces as a single bowl with an aesthetically pleasing and highly functional design. Thanks to its dimensions, the sink is perfect for small kitchens, so that more space is available on the worktop. It can be integrated flush and thus without edges into the kitchen unit. The basic equipment of the high-quality sink includes a strainer basket valve with a chrome-plated rotating eccentric fitting. It is manufactured in an extremely durable quality from cast stone with a high quartz content. The surfaces are characterised by their scratch and stain resistance. Several pre-drilled holes are provided to place the high-pressure fitting selected to match the sink in the desired position. The selected hole is knocked out on site as required. Thanks to the material composition of the composite material, the built-in sink can be combined with a practical hot water set up to 100 °C without hesitation, so that no additional kettle is necessary.



Built-in sink. Composite, single bowl. 3½" basket strainer valve flush with rotational excenter fitting, chrome-plated. 5 pre-drilled holes, drill holes must be completed during assembly.
Also suitable for flush installation.
— suitable for worktop thicknesses from 22 mm to 44 mm
— cut-out dimensions ca. 545 x 495 mm (built-in sink)
— can also be used in combination with hot water fittings (+/–100 °C)






Cut-out dimension:
approx. 540 x 490 mm (built-in sink)
Garnish actuation:
Chrome-plated rotary eccentric
Installation variant:
Built-in sinks
, Flush mounted sinks
Material thickness worktop minimum:
Maximum worktop material thickness:
Number of overflow points:
Overflow:
Overflow in the main basin
Valve type:
3½" basket strainer valve flush
MAGAZINE
NABER-CONTURA® - Beautiful sinks with convincing functionality!
Our sinks create the highlight in every kitchen. Perfectly designed and functional. To ensure optimal work, every day.
Contact persons and kitchen professionals in your area
The nearest Naber dealer is not far away. On this page you will find competent contact persons and kitchen professionals.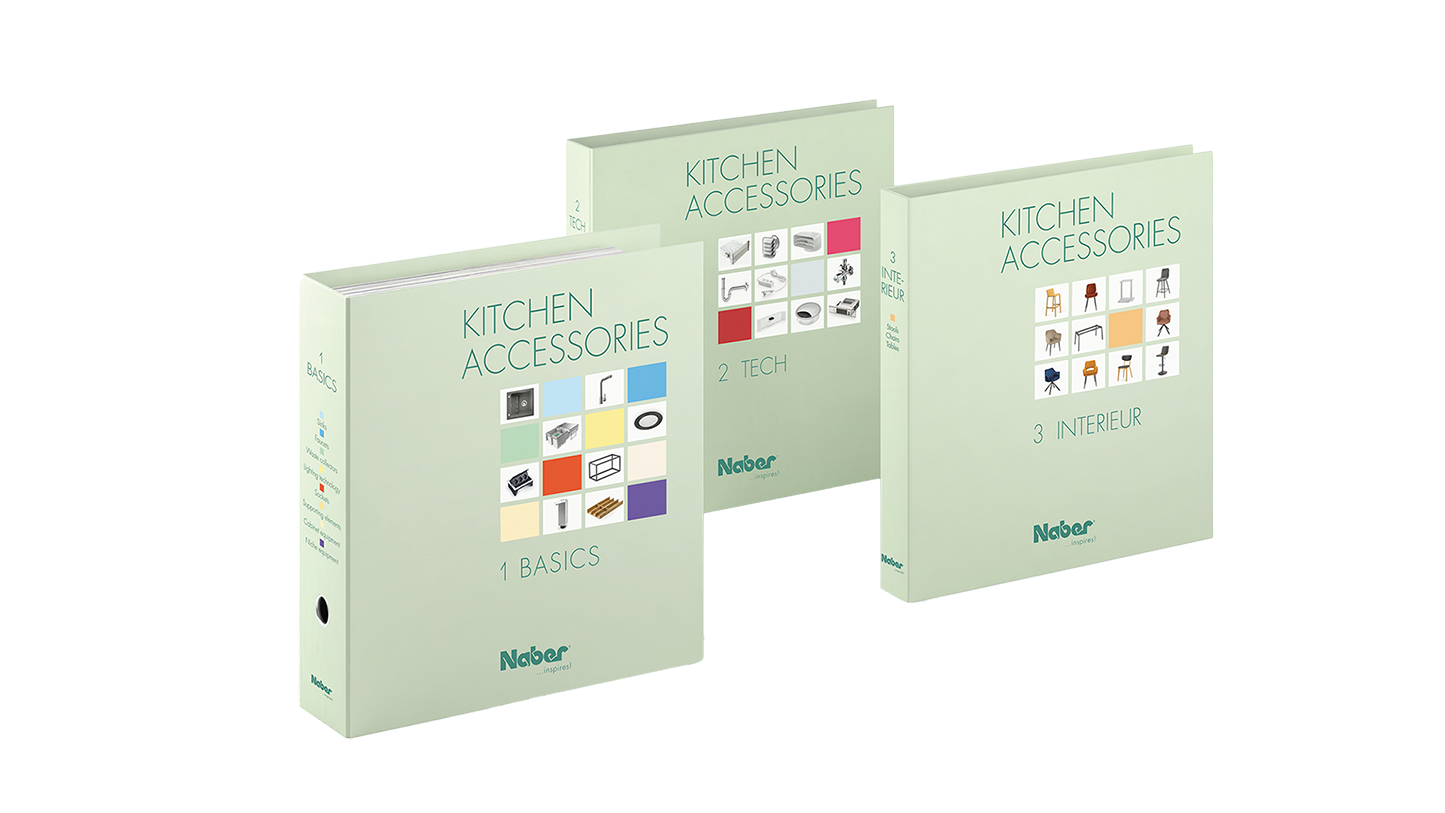 There are three print catalogues: BASICS, TECH and INTERIEUR. They are a popular orientation guide and a rich source of information for browsing and looking around. Let yourself be inspired!