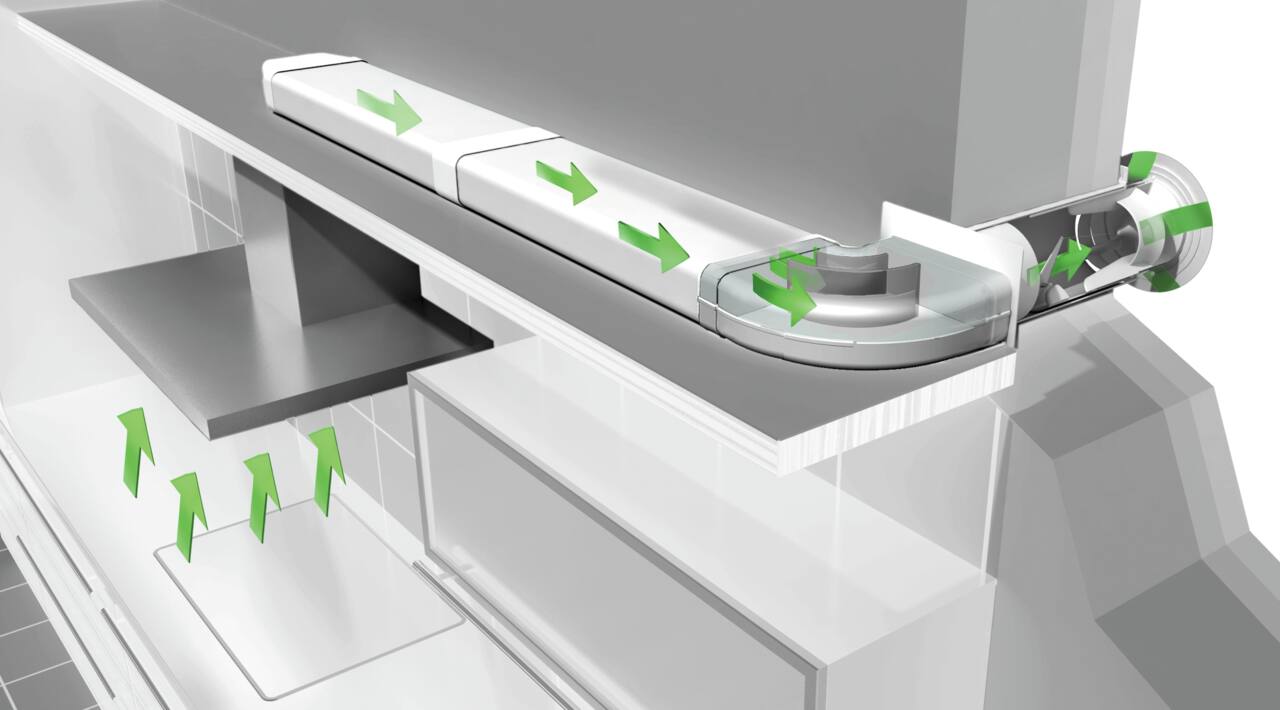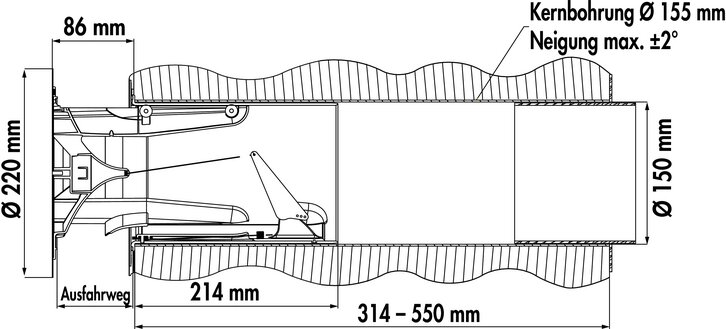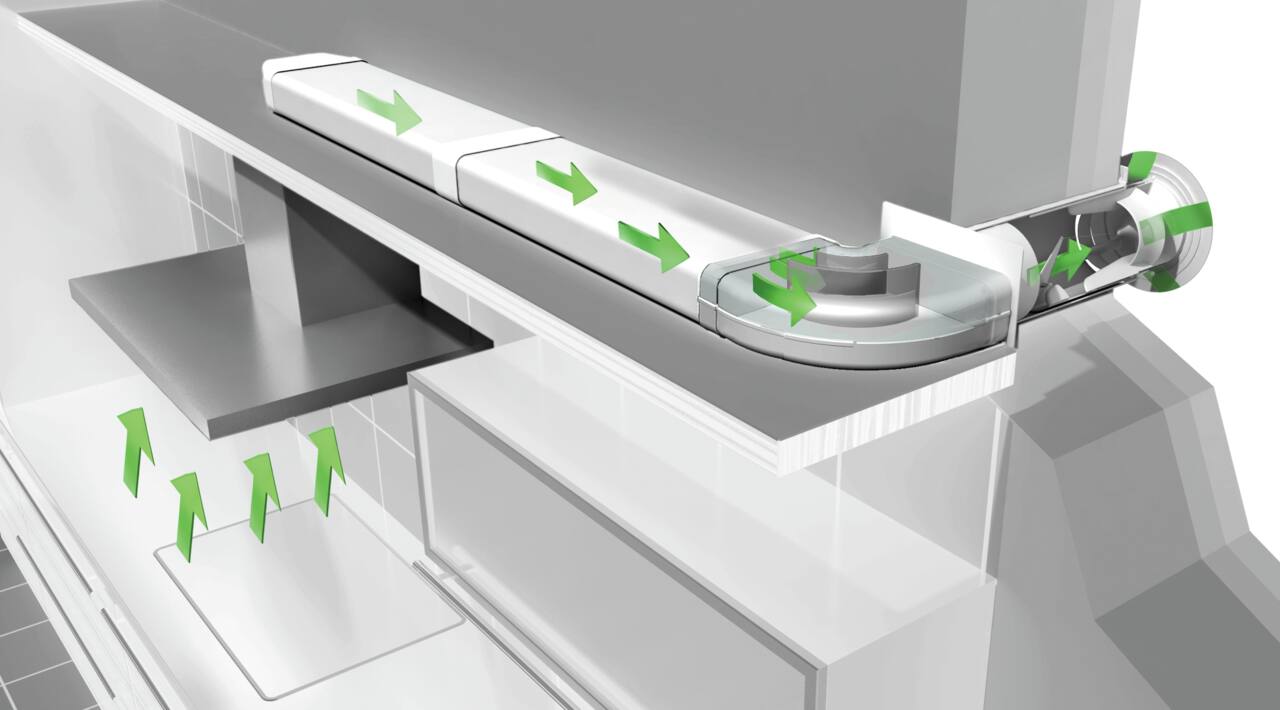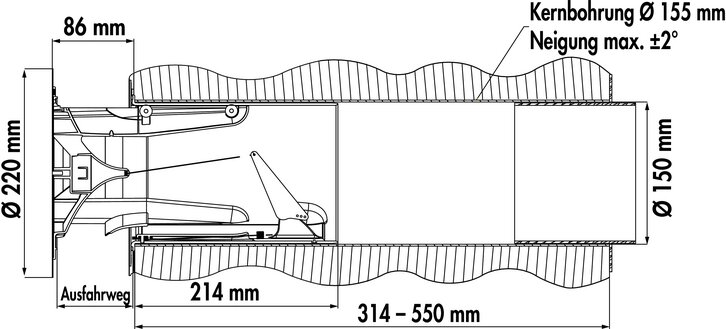 flow Star GTS 150 wall conduct, white, stainless steel
Wall sleeve

installation in the wall
Description
flow Star GTS 150 wall conduct, white, stainless steel
The COMPAIR® flow Star GTS 150 wall box ensures efficient exhaust air discharge and is used to connect indoor and outdoor areas in the wall. The COMPAIR® flow air duct system with guide body technology enables optimum flow behaviour. The system is also characterised by minimal pressure loss and low noise development. To slow down the flow body, the exhaust air wall box has an additional pressure spring. It is equipped with a connection to a round pipe with a diameter of 150 mm. A core hole of approx. 155 mm is recommended for the installation of the mounting pipe. Since the pipe is telescopic, the length of the feed-through can be adjusted from 314-550 mm depending on the wall thickness. If necessary, the pipe can be shortened to a length of up to 250 mm. The outer finish is formed by a round outer cover, which gives the wall duct an elegant appearance. Due to its manufacture from high-quality stainless steel, it convinces with durability and a high degree of robustness.



With connection to round pipe Ø 150 mm and round external stainless-steel cover.
— required opening pressure 150 Pa
— stainless steel cover Ø 220 mm
— hose/pipe connector Ø 150 mm, connector depth 24 mm
— installation depth 314–550 mm, can be shortened to 250 mm, wall penetration Ø about 155 mm
— for the installation of the mounting pipe, a core drilling hole (Ø 155 mm) is recommended




Certification:
Blower-Door zertifiziert (notwendiger Öffnungsdruck >65 Pa)
Diameter:
stainless steel cover Ø 220 mm
Operating pressure:
required opening pressure 150 Pa
Properties:
can be shortened
, rust-free
Shortenability:
can be shortened to 250 mm
Contact persons and kitchen professionals in your area
The nearest Naber dealer is not far away. On this page you will find competent contact persons and kitchen professionals.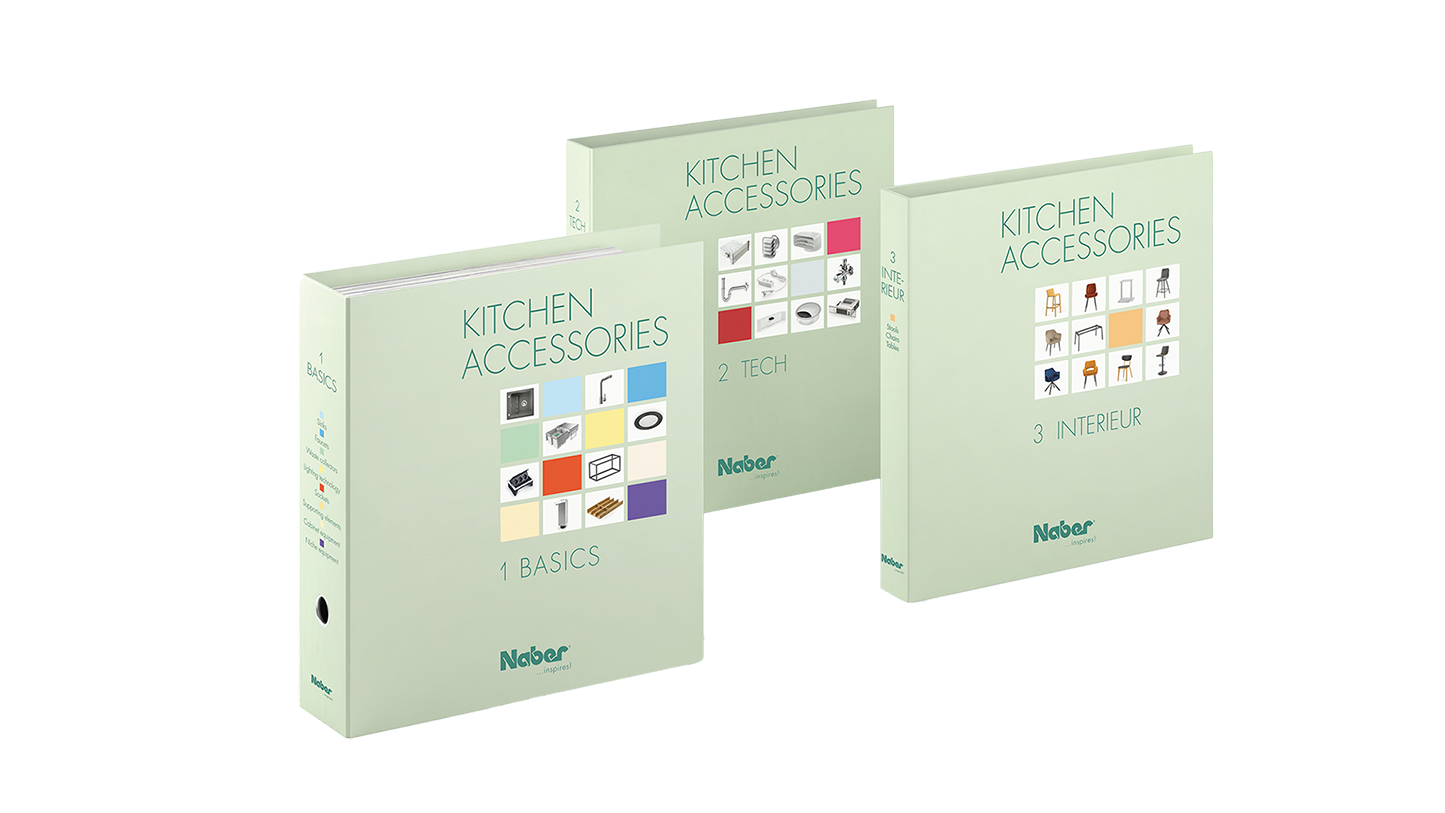 There are three print catalogues: BASICS, TECH and INTERIEUR. They are a popular orientation guide and a rich source of information for browsing and looking around. Let yourself be inspired!