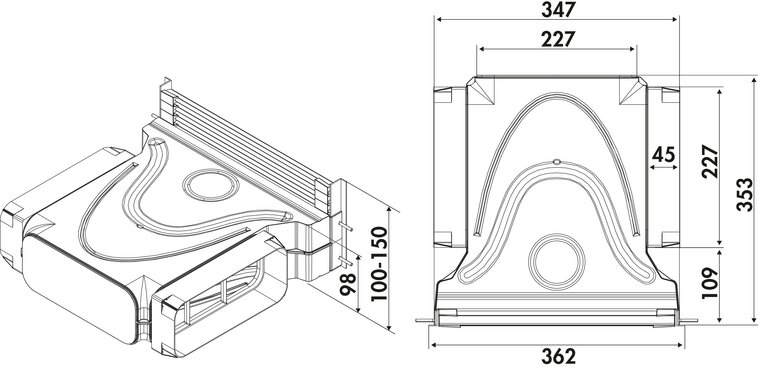 By viewing the video you agree that your data will be transferred to YouTube and that you have read the Privacy policy.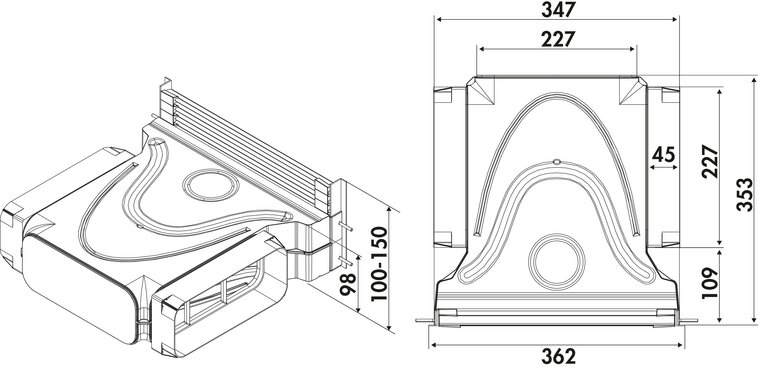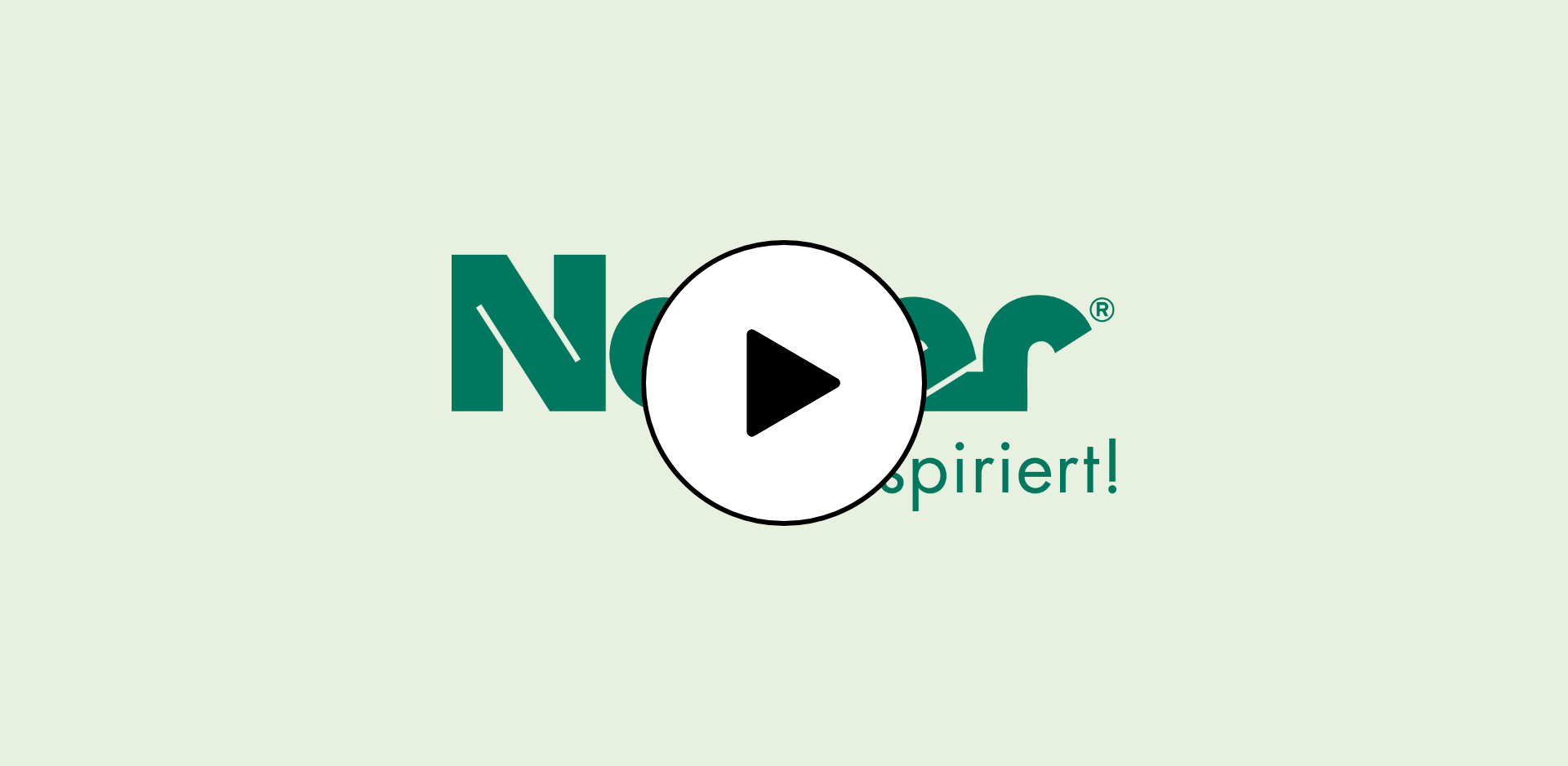 PRIME flow GREENflow filter box set-2, grey
Description
PRIME flow GREENflow filter box set-2, grey
The modular COMPAIR® GREENflow Filterbox Set-2 achieves an even distribution of the airflow in downdraft bonnets in the kitchen. The system safely directs cooking vapours out of the carcase into the room, thus avoiding moisture damage or soiling of the underside of the cabinet. In addition, the filter system reduces the total pressure loss as well as the noise development of the cooker bonnet with minimal air movement thanks to the aerodynamically optimised ventilation grille made of anodised aluminium. It can be flexibly positioned in the plinth area of the fitted kitchen and is compatible with almost every recessed fan with or without activated charcoal filter. Additional boxes can be added at any time for optimum ventilation results. Furthermore, the patented COMPAIR® GREENflow system is characterised by easy access and thus by problem-free maintenance. The integrated base foot can be used as an option and offers a load capacity of up to 300 kg. The four-part table fan set consists of the filter box, a 1 m long flex duct, a 15 m long cold shrink tape for easy installation and an activated carbon filter in OMEGA design.



Recirculating air filter system for filtration of cooking vapours when using a downdraft hood/hob ventilator.
— high flexibility in the positioning of the filter boxes
— suitable for base heights from 100–150 mm (grid can be shortened)
— guide vanes provide for uniform distribution of the air flow
— suitable for almost all common downdraft hoods/ hob ventilators, with or without own activated carbon filter
— simple maintenance/access
— integrated base foot (optionally usable, load capacity up to 300 kg)
— aerodynamically optimised blades of the ventilation grid (anodised aluminium) minimise the pressure loss
— maximum outlet cross-section provides for barely perceptible air movement
Set consisting of:
— 1 x filter box (4043075)
— 1 x GREENflow flexi-duct, 1 m (4043093)
— 1 x GREENflow cold shrink tape, 15 m (4043077)
— 1 x GREENflow OMEGA filter (4043080)

Note:
For optimal ventilation results, additional boxes can easily be added.




Suitable for:
suitable for almost all common downdraft hoods/ hob ventilators, with or without own activated carbon filter
MAGAZINE
It couldn't be better: COMPAIR PRIME flow®!
Our latest air duct system revolutionises kitchen ventilation: Maximally innovative. Maximum efficiency. Maximum airtightness. And the installation is simply ingenious.
Contact persons and kitchen professionals in your area
The nearest Naber dealer is not far away. On this page you will find competent contact persons and kitchen professionals.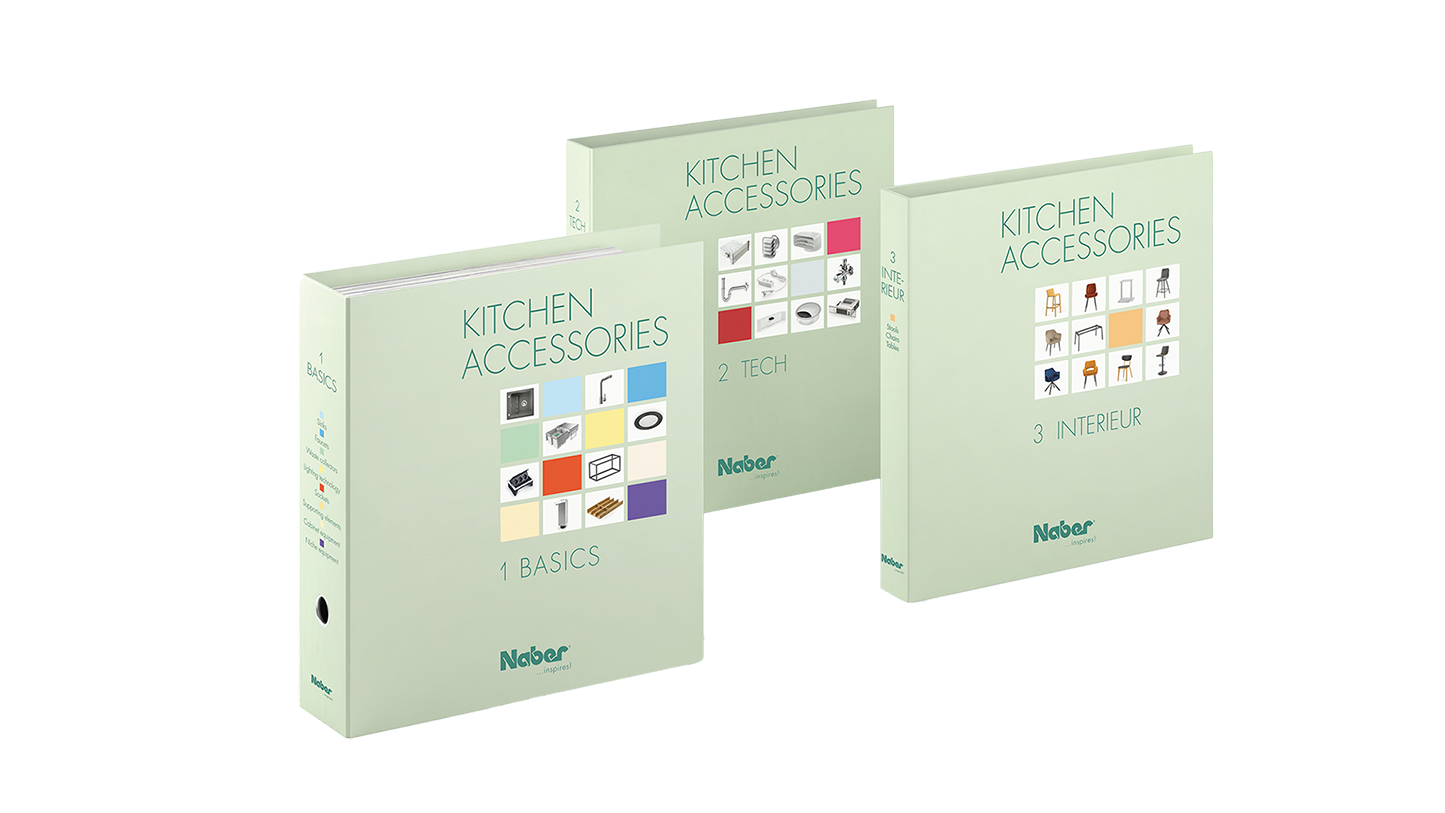 There are three print catalogues: BASICS, TECH and INTERIEUR. They are a popular orientation guide and a rich source of information for browsing and looking around. Let yourself be inspired!