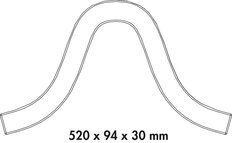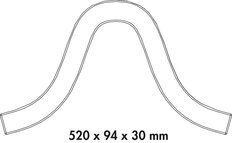 PRIME flow GREENflow OMEGA filter, black
Exhaust air accessorie

520 mm
Description
PRIME flow GREENflow OMEGA filter, black
The COMPAIR® GREENflow OMEGA filter is an effective element for the filter box from the kitchen range. The synthetic activated carbon filter is specially designed for use in downdraft hoods/ trough fans and reduces cooking vapours in the base area. Thanks to its special OMEGA design, it has up to 60 percent more filter surface than standard filters. As a result, it noticeably reduces the pressure loss and the general noise development of the extractor system. The water-repellent odour filter can be regenerated several times and thus contributes to cost savings. It is made of foam with activated carbon with an absorber layer of 3,400 +/- 500 g/m². Furthermore, the carbon filter offers easy maintenance by cleaning or replacement. It is compatible with all COMPAIR® GREENflow filter boxes.



Synthetic activated carbon filter in OMEGA design.
— foam filter with activated carbon (3400 +/– 500 g/m² absorber layer)
— hydrophobic (water-repellent)
— regenerable
— easy maintenance/replacement
— special OMEGA design increases the filter area by more than 60 % compared to standard filters
— minimises the pressure losses and the noise of the extractor system

Note:
Depending on the cooking behaviour (intensity and frequency) we recommend to change/regenerate the GREENflow OMEGA filter within a period of 3–6 months. When using multiple filters, the time period multiplies by the number of filters.




Properties:
hydrophobic (water-repellent)
, regenerable
Temperature application range:
MAGAZINE
It couldn't be better: COMPAIR PRIME flow®!
Our latest air duct system revolutionises kitchen ventilation: Maximally innovative. Maximum efficiency. Maximum airtightness. And the installation is simply ingenious.
Contact persons and kitchen professionals in your area
The nearest Naber dealer is not far away. On this page you will find competent contact persons and kitchen professionals.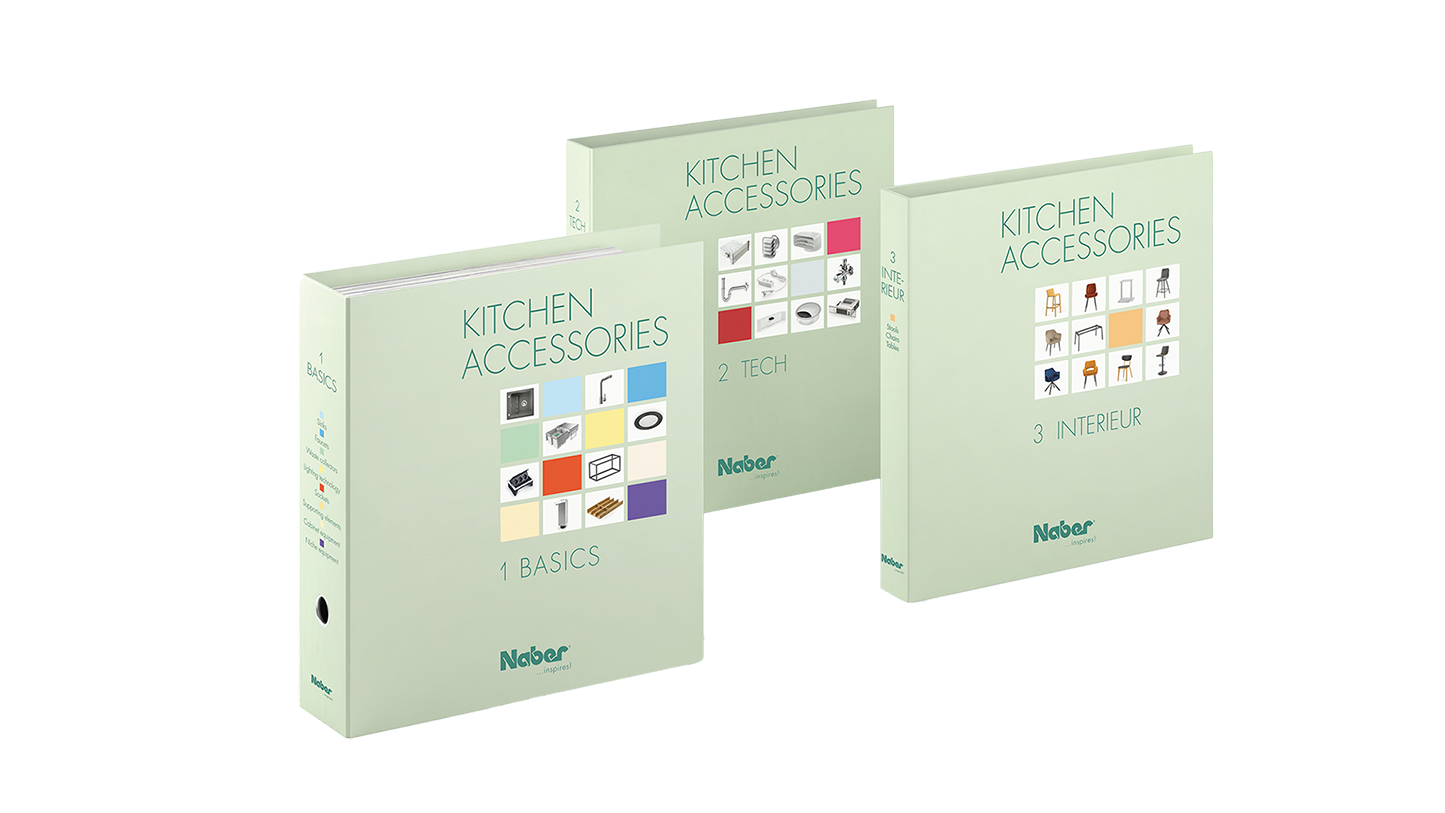 There are three print catalogues: BASICS, TECH and INTERIEUR. They are a popular orientation guide and a rich source of information for browsing and looking around. Let yourself be inspired!