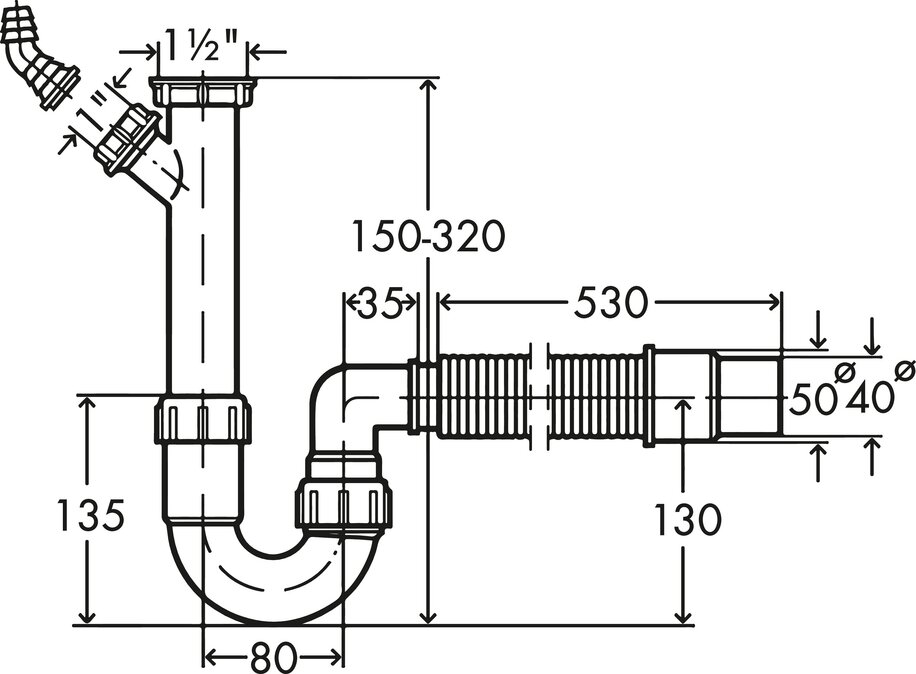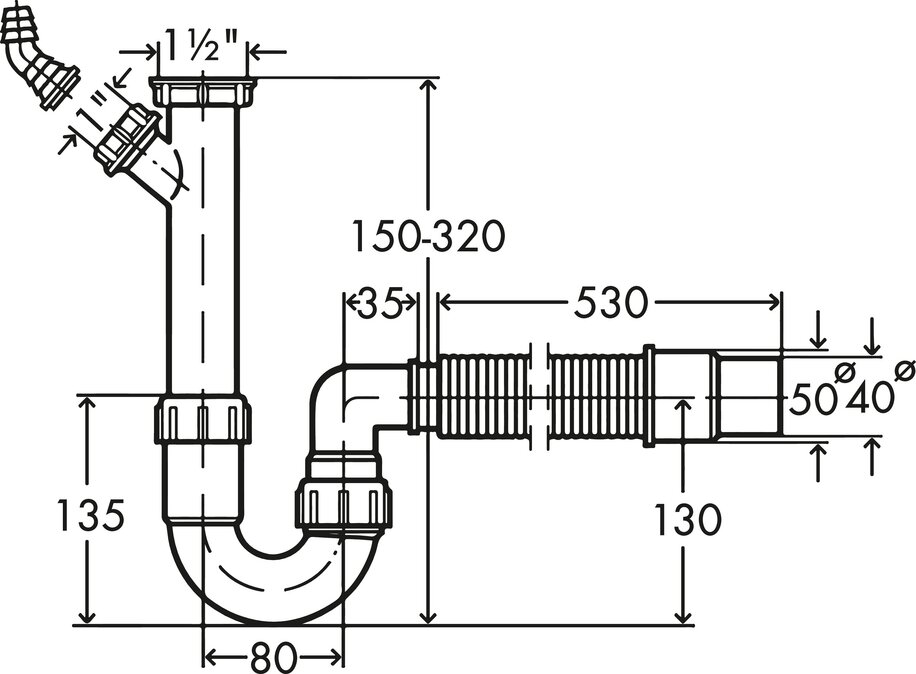 Odour trap, flexible, Connecting sleeve Ø 40/50 mm
Description
Odour trap, flexible, Connecting sleeve Ø 40/50 mm
Almost any installation problem can be solved with the flexible trap. The standard trap is used to connect the sink to the wall drainage system. It is equipped with a flexible pipe that allows individual installation. In addition, the drain pipe can be shortened if necessary. For connecting a dishwasher or washing machine to the drain, the drain set is equipped with a socket for the drain hose.



The flexible connection of this standard siphon solves almost any plumbing problem. With additional waste water hose connection for dishwasher or washing machine. Drain hose may be shortened.




Diameter/nominal width (DN):
Diameter connection piece inside:
Intended use:
For the waste water hose of washing machines or dishwashers
Number of connections for dishwasher, washing machine etc.:
Properties:
can be shortened
, flexible
Contact persons and kitchen professionals in your area
The nearest Naber dealer is not far away. On this page you will find competent contact persons and kitchen professionals.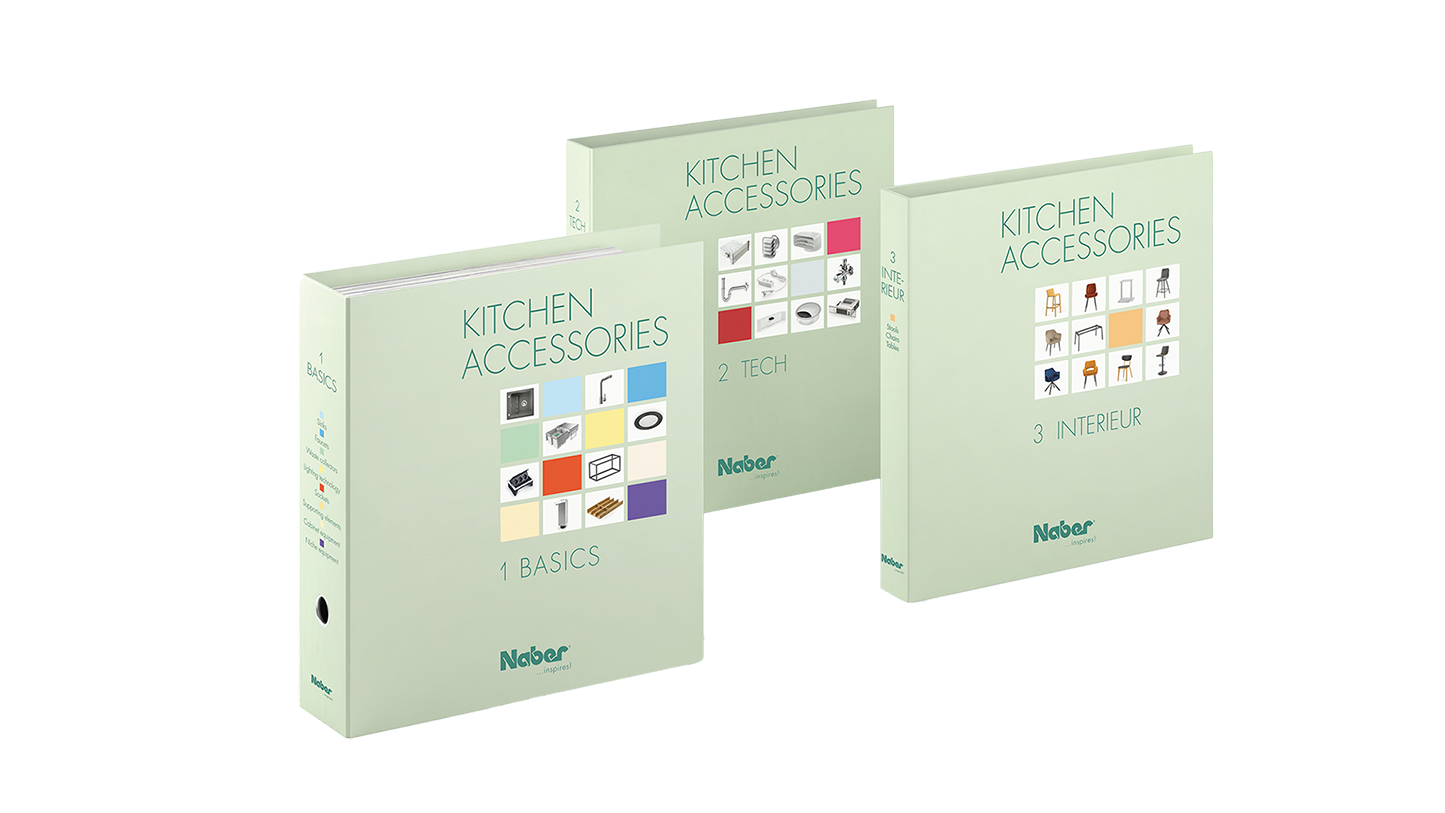 There are three print catalogues: BASICS, TECH and INTERIEUR. They are a popular orientation guide and a rich source of information for browsing and looking around. Let yourself be inspired!