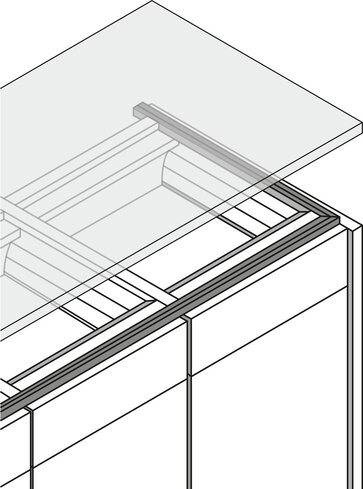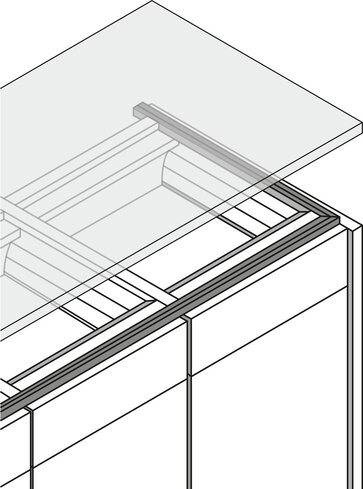 Light profile LED, individual lamp, aluminium coloured
ambient light

LED Stripe

Base light/niche light
Description
Light profile LED, individual lamp, aluminium coloured
The elegant LED light profile provides decorative lighting accents in the kitchen. It is designed to fill the shadow gap between the worktop and base cabinets. This creates a unique room atmosphere. A robust aluminium profile is used, which can be shortened and mitred as required. It has a satin-finish cover so that light is distributed evenly without visible LEDs. The lighting is provided by a self-adhesive LED light strip of energy efficiency class F. It can be shortened as required every 50 mm. If necessary, it can be shortened every 50 mm and is equipped with 200 cm long supply cables on both sides. The light sources provide the light colour neutral white with 4,000 K. The cabinet luminaire has a total output of 12.96 W and 79 lumens per watt. For individual light control, the LED profile can be extended with a suitable converter or a connecting cable from the accessories. A 16 mm high underlay of the worktop is required for mounting.



Ambient light. Made of aluminium body, self-adhesive LED strip, may be shortened every 50 mm, can also be cut to mitre, no visible LED.

Individual lamp
— 12.96 watts = 4.8 watt pro metre, 12 V
— 4000 K neutral white
— 79 lumen/watt
— light length 2600 mm
— 2000 mm two-sided supply line
— LED strip 2600 mm, two-sided feed-in
This product contains a light source of energy efficiency class F.

The work top has to be lined on site with 16 mm wooden slats.




Certification:
CE
, F-Zeichen
, MM-Zeichen
Design:
Base light/niche light
, LED Stripe
, ambient light
Homogeneous light field without visible LED points:
Length of the supply line (primary):
Mounting/Fixing:
self-adhesive
, surface mounting
Shortenability:
may be shortened every 50 mm
Transformer / converter required:
Yes, must be ordered separately
Contact persons and kitchen professionals in your area
The nearest Naber dealer is not far away. On this page you will find competent contact persons and kitchen professionals.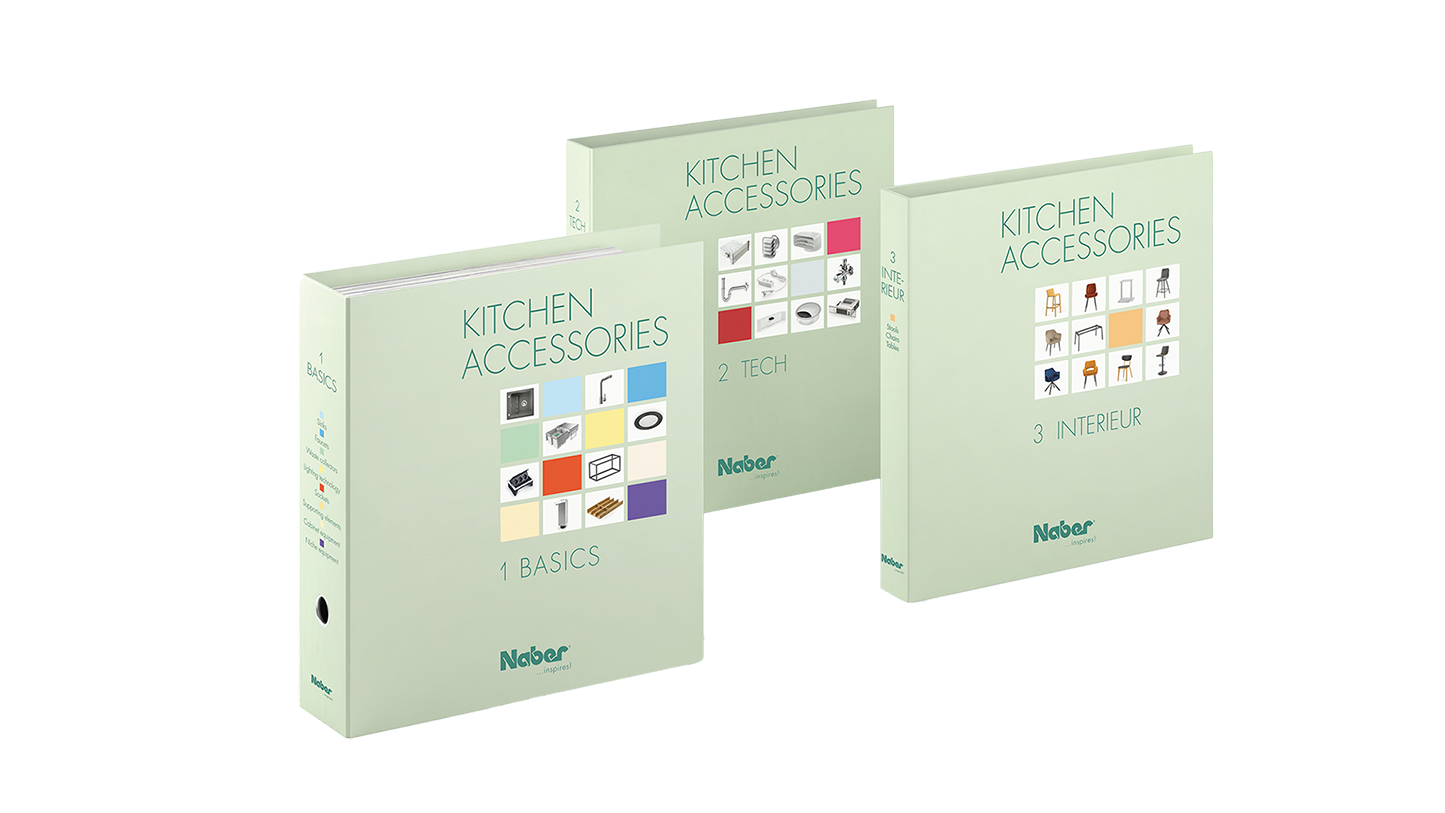 There are three print catalogues: BASICS, TECH and INTERIEUR. They are a popular orientation guide and a rich source of information for browsing and looking around. Let yourself be inspired!