Installation set-8, set 7-part
Description
Installation set-8, set 7-part
The 7-piece sink connection assembly set-8 convinces with a careful composition for a clean installation. The basics here include the ball siphon and a space-saving connector that allows the connection to be relocated to an area close to the wall. In addition, there is an 87.5° HTB bend for the deflection and an HTEM drain pipe including a push-in sleeve on one side. The set is completed by two torsion-free stainless steel hoses with rotatable union nut and a 3/8" compression fitting. The 5 x 2.5 mm² connection cable is suitable for connecting an adjacent cooker or the oven.



Consisting of:
— 1 x ball siphon DN 50 (1051012)
— 1 x space-saving connector (1051017)
— 1 x HTB bend, DN 50/87.5° (1053020)
— 1 x HTEM drain pipe, DN 50, 250 mm long (1053006)
— 2 x stainless steel hoses with screw caps (5031028)
— 1 x connecting cable, 5 x 2.5 mm², 2000 mm long (7012004)

When purchasing 20 sets, these may be compiled individually.




Contact persons and kitchen professionals in your area
The nearest Naber dealer is not far away. On this page you will find competent contact persons and kitchen professionals.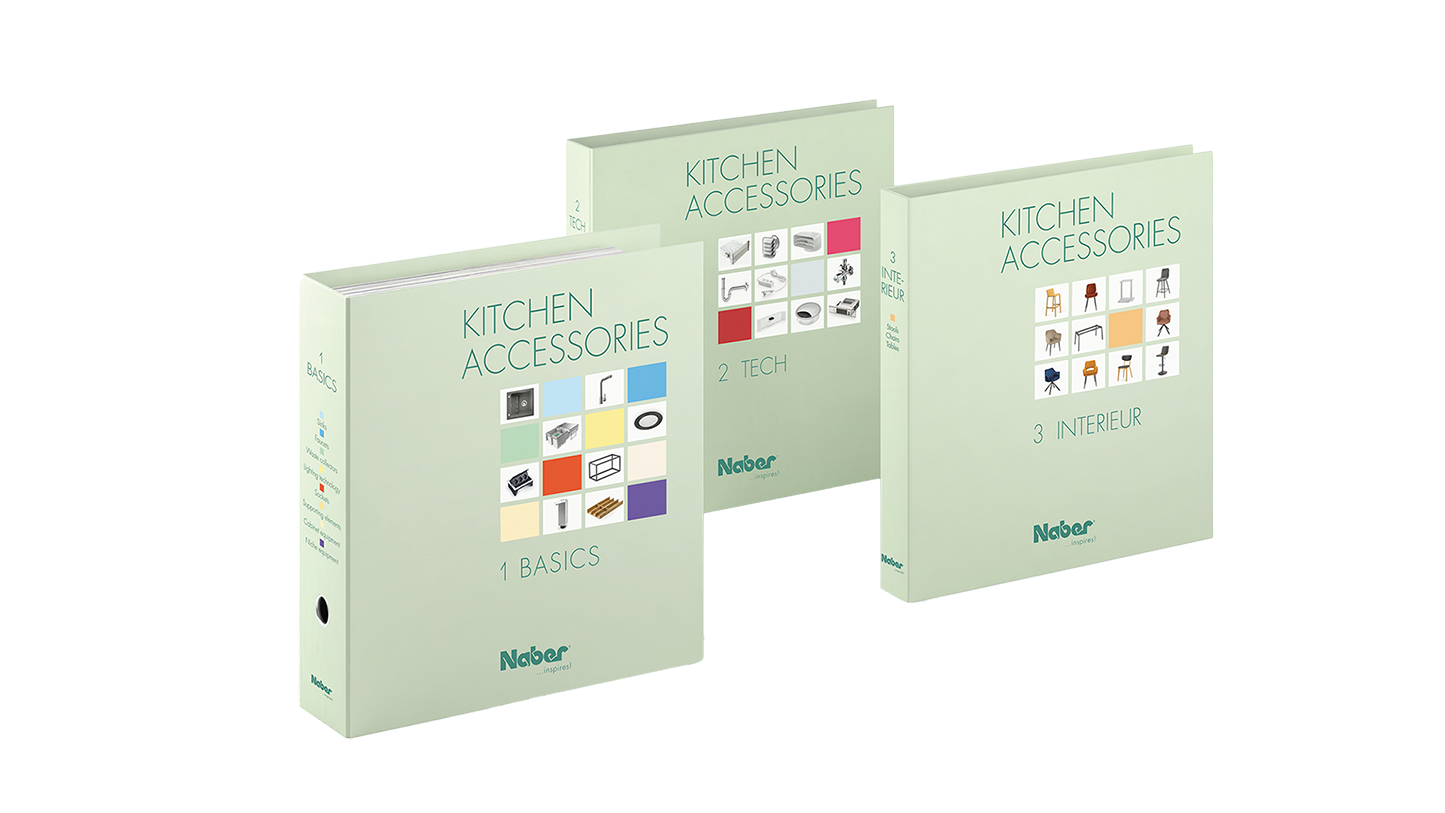 There are three print catalogues: BASICS, TECH and INTERIEUR. They are a popular orientation guide and a rich source of information for browsing and looking around. Let yourself be inspired!