Installation set-6, set 6-part
Description
Installation set-6, set 6-part
The 6-piece sink connection assembly set -6 facilitates the integration of a washing machine into the water supply and drainage system thanks to its well thought-out composition. The components include a heat-resistant armoured hose made of stainless steel braiding and a drain spiral hose with elastic sleeves. The sink connection accessory set is completed by two brass hose connection tubes and two hose clamps for diameters of 12-22 mm and 20-32 mm.



For the washing machine connection.
Consisting of:
— 1 x reinforced hose 2000 mm (5031113)
— 1 x drain hose 1500 mm (5031109)
— 2 x hose connecting tube brass (5031114)
— 1 x hose clamp, 9 mm, Ø 12–22 mm (4011043)
— 1 x hose clamp, 9 mm, Ø 20–32 mm (4011044)

For orders of 20 sets, these can be put together individually.




Contact persons and kitchen professionals in your area
The nearest Naber dealer is not far away. On this page you will find competent contact persons and kitchen professionals.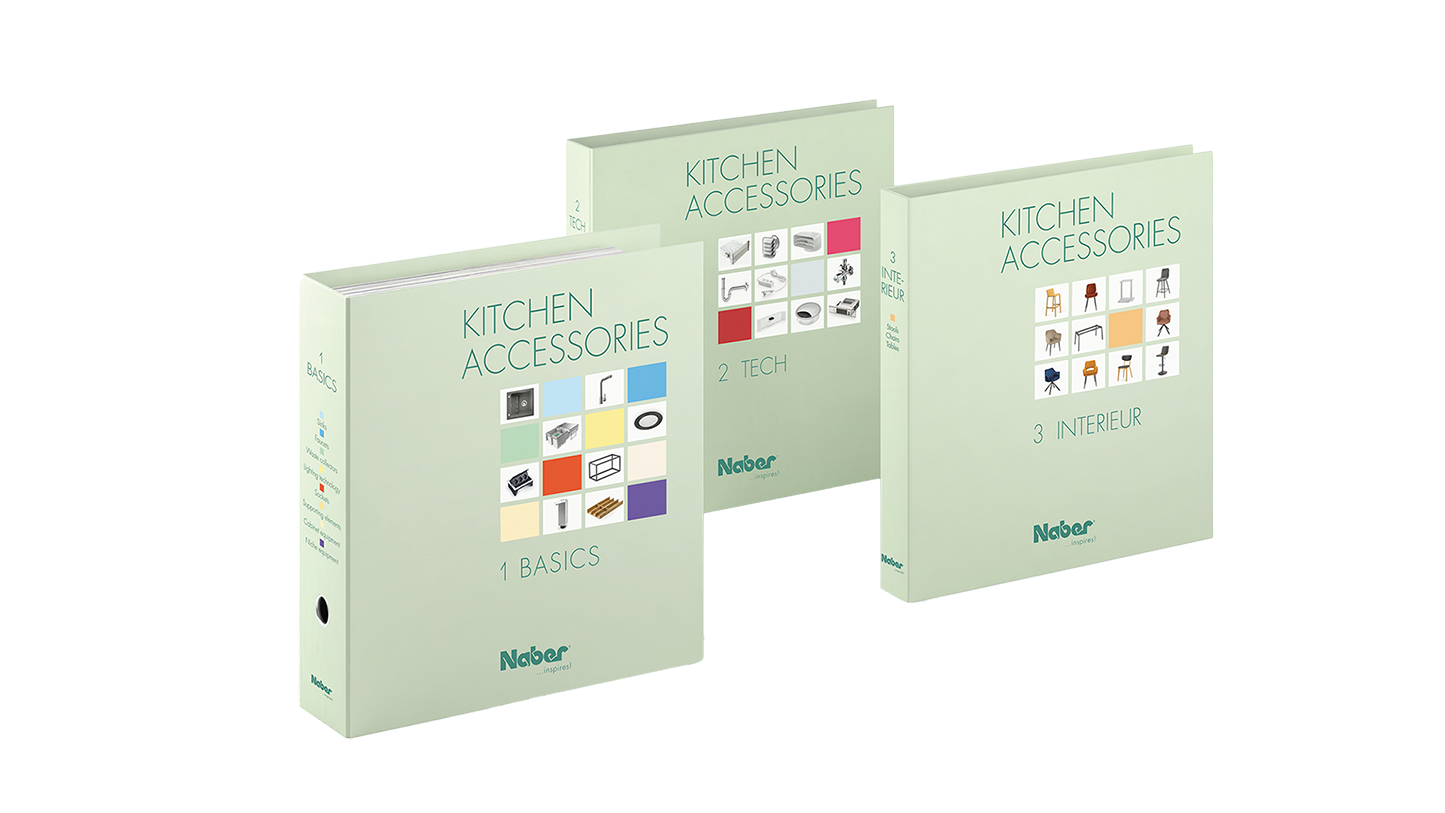 There are three print catalogues: BASICS, TECH and INTERIEUR. They are a popular orientation guide and a rich source of information for browsing and looking around. Let yourself be inspired!