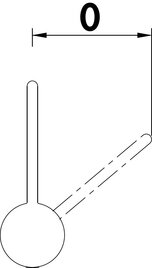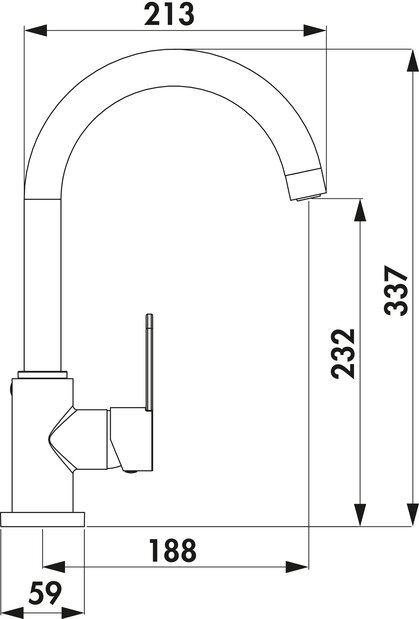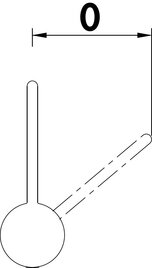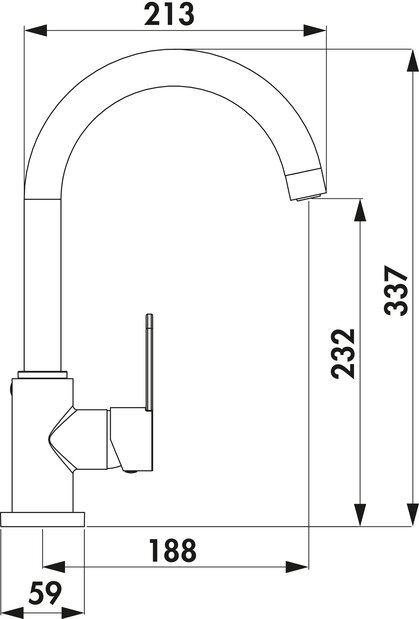 Portare 3
Sink faucet

Single lever faucet

Swivelling
Description
Portare 3
An aesthetic design language and energy-saving features are the highlights of the Portare 3 kitchen tap from the Armate Servizio brand. Its high, curved spout blends timelessly and with simple elegance into any kitchen design. The arch offers a wide swivel range of 360° for maximum flexibility when washing dishes and vegetables. In daily use, the single-lever mixer also proves to be particularly economical. It is equipped with the smart Cold-Start system. This technology ensures that only the cold water supply is used until the mixer is in the middle position. Hot water only flows in when the mixer is turned further. In terms of quality, the high-pressure mixer is also convincing. Its body is made of solid brass, which is durable and robust. The surface finish perfects the feel and care. There is a choice of different finishes. A high-quality cartridge with scald protection and ceramic seals ensures convenient operation. In addition, a laminar jet regulator with a permanent anti-limescale effect ensures an even and splash-free water jet. Sink or table installation is achieved via an integrated stabilising plate and pre-mounted connection hoses.
Single lever faucet. With swivelling outlet, side lever, ceramic cartridge and scald protection.
— energy-saving cold start function
— swivel range 360°
— drill Ø 35 mm
— corresponds to the German and European drinking water regulation/directive
Anti-limestone jet regulator:
Cartridge with ceramic sealing discs:
ECO function:
energy-saving cold start function
Factory customer service:
Manufacturer's warranty:
10 years warranty
, 15-year after-sales guarantee on spare parts
Minimum distance wall to centre tap hole:
Spring-guided hose shower:
Temperature limiter/scald protection:
Total installation height:
MAGAZINE
ARMATE® - Fittings of a special kind
Together with our sinks and waste collectors, our taps form the perfect trio. An exciting variety in terms of shape, colour and function.
Contact persons and kitchen professionals in your area
The nearest Naber dealer is not far away. On this page you will find competent contact persons and kitchen professionals.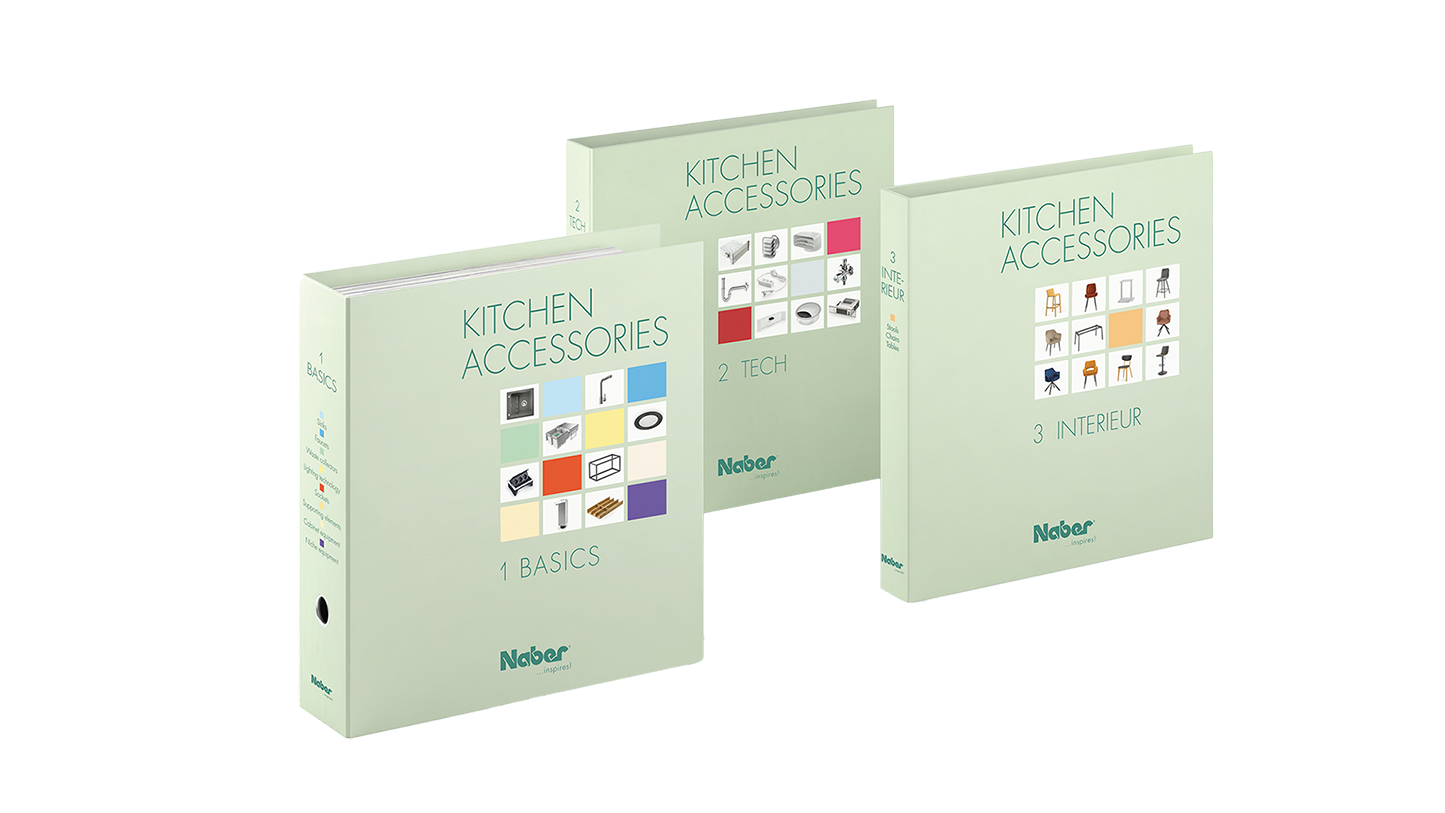 There are three print catalogues: BASICS, TECH and INTERIEUR. They are a popular orientation guide and a rich source of information for browsing and looking around. Let yourself be inspired!