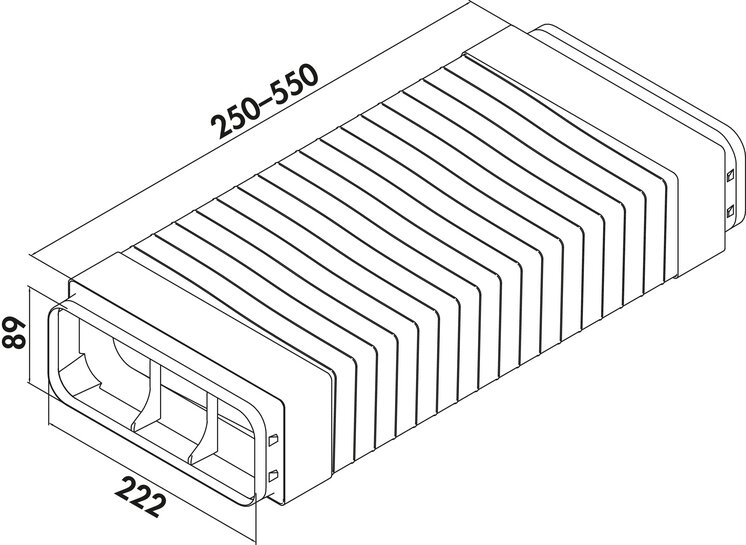 By viewing the video you agree that your data will be transferred to YouTube and that you have read the Privacy policy.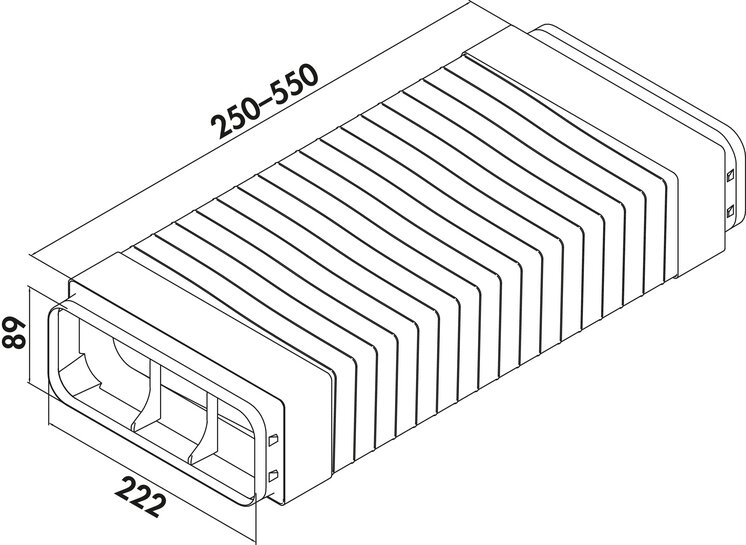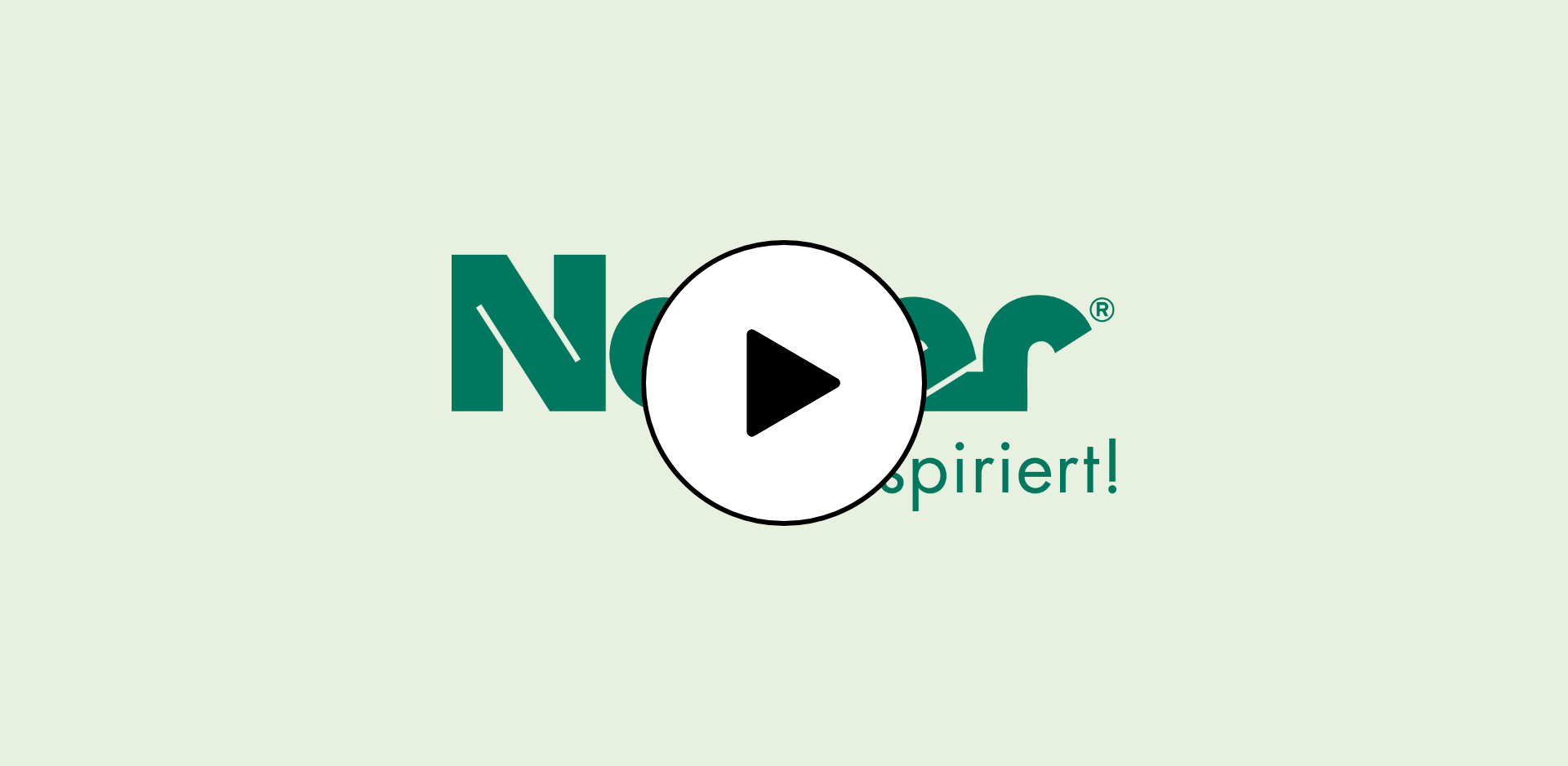 P-RBFLEX 1 system 150 pipe bend, Connecting element, light grey
Connecting element

N-click system with integrated latching elements

250 - 550 mm
Description
P-RBFLEX 1 system 150 pipe bend, Connecting element, light grey
The COMPAIR® PRIME flow P-RBFLEX System 150 pipe bend with flex duct enables adaptable exhaust air routing in the kitchen. It achieves deflections of the exhaust air flow at a variable angle of up to 90°. The integrated air baffles ensure significantly reduced flow resistance compared to other flexible ducts. The connecting element is intended for connecting flat ducts with a cross-section of 222 x 89 mm. The integrated N-click system ensures secure and adhesive-free installation in combination with the universal connector from the accessories.



— N-Klick system for secure connection with the universal connector
— for deflections up to 90°
— significantly reduced flow resistance compared to flexible hoses
— to maintain optimum flow performance: use of deflectors with flexi-duct only in exceptional cases if there is no other technical solution.
— length 250–550 mm
— Make sure that the flexi-duct is laid firmly and smoothly!




Mounting/Fixing:
N-click system with integrated latching elements
Note:
Pay attention to the even-walled, tight laying of the flexi duct!
Suitable for:
for deflections up to 90°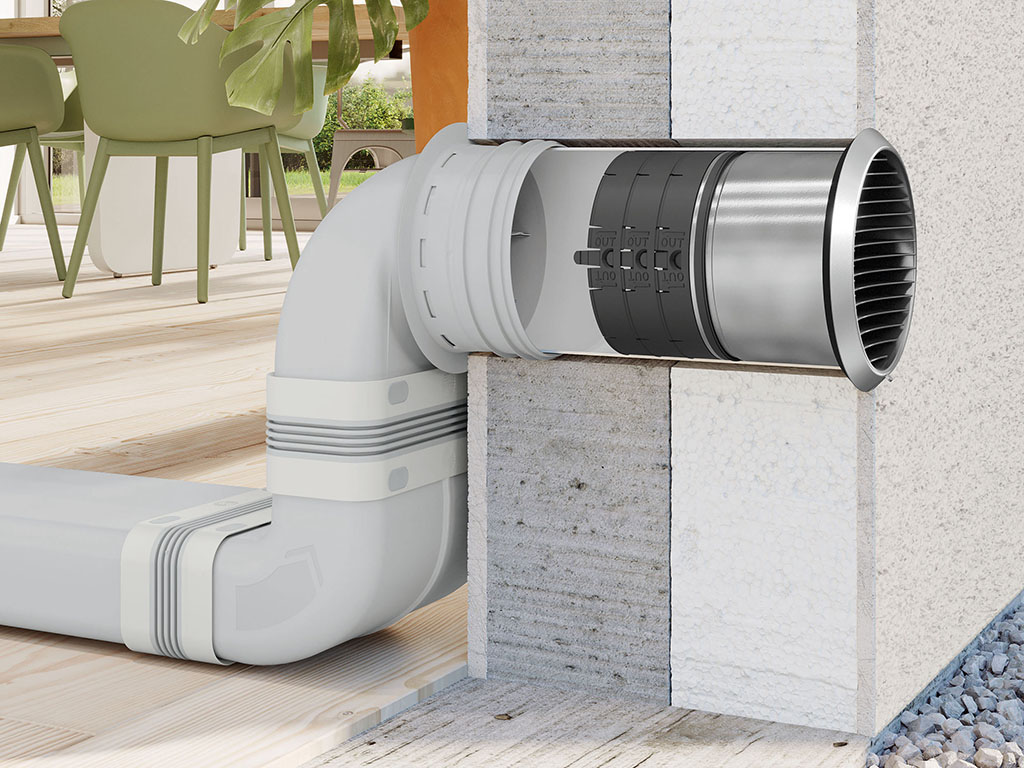 MAGAZINE
It couldn't be better: COMPAIR PRIME flow®!
Our latest air duct system revolutionises kitchen ventilation: Maximally innovative. Maximum efficiency. Maximum airtightness. And the installation is simply ingenious.
SERVICE WEBSITE
COMPAIR-FLOW.COM
Our service website all about ventilation technology. Cook better, live better – thanks to good air!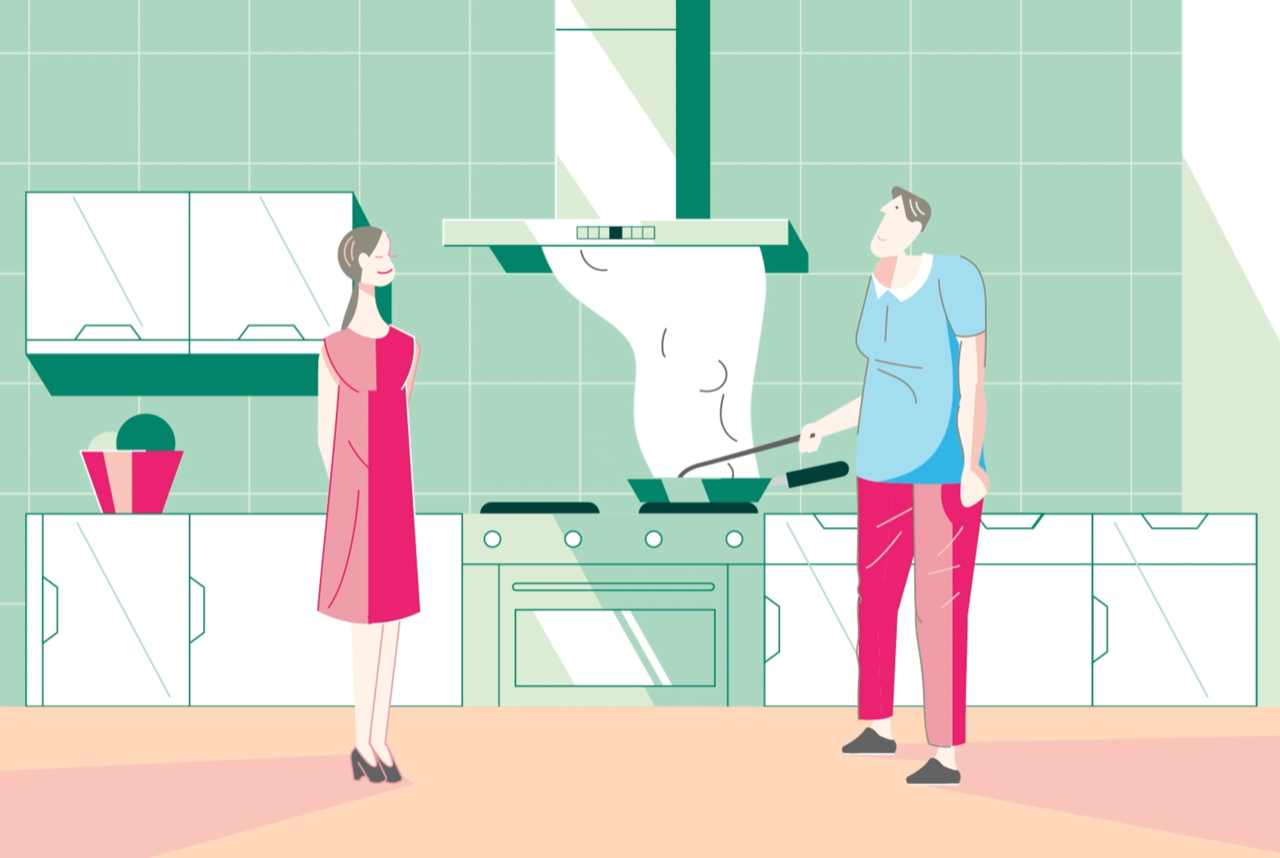 Contact persons and kitchen professionals in your area
The nearest Naber dealer is not far away. On this page you will find competent contact persons and kitchen professionals.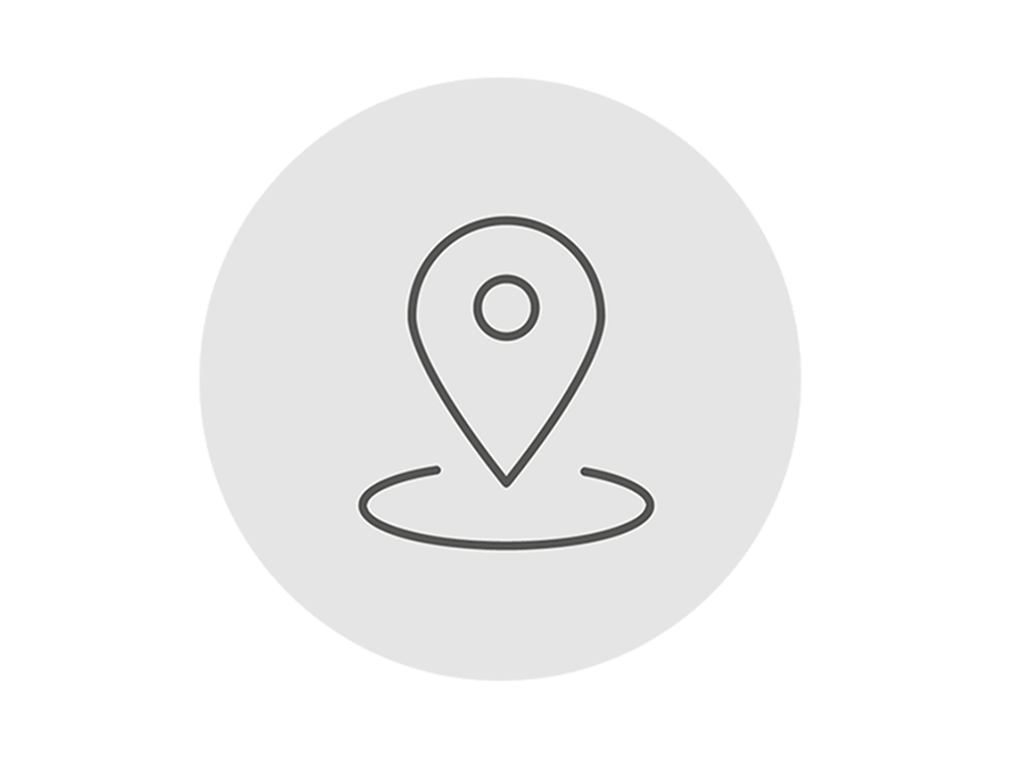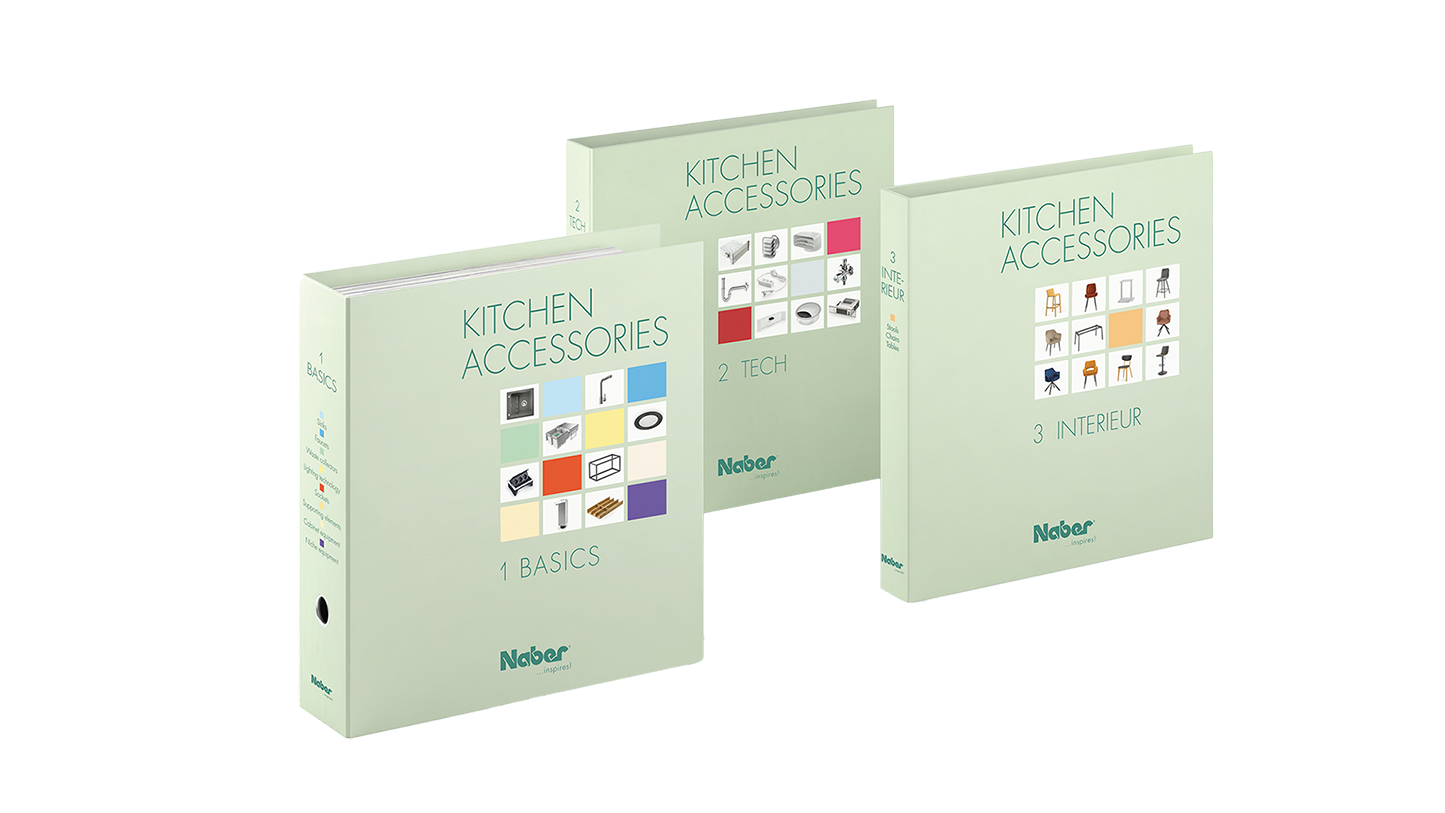 There are three print catalogues: BASICS, TECH and INTERIEUR. They are a popular orientation guide and a rich source of information for browsing and looking around. Let yourself be inspired!