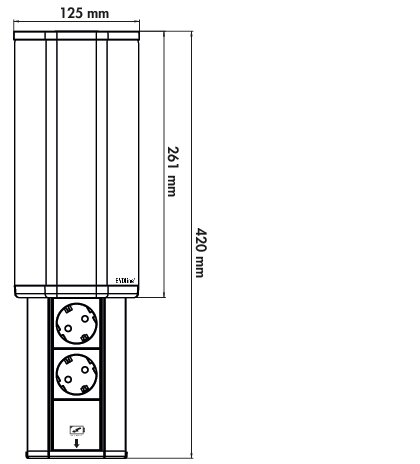 By viewing the video you agree that your data will be transferred to YouTube and that you have read the Privacy policy.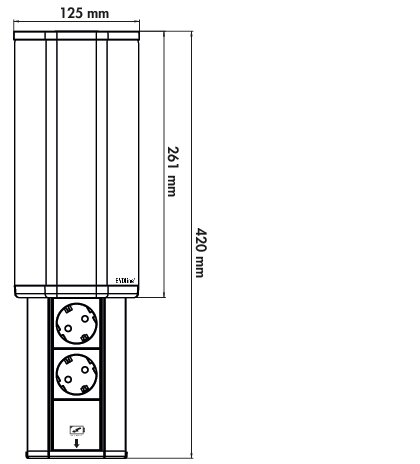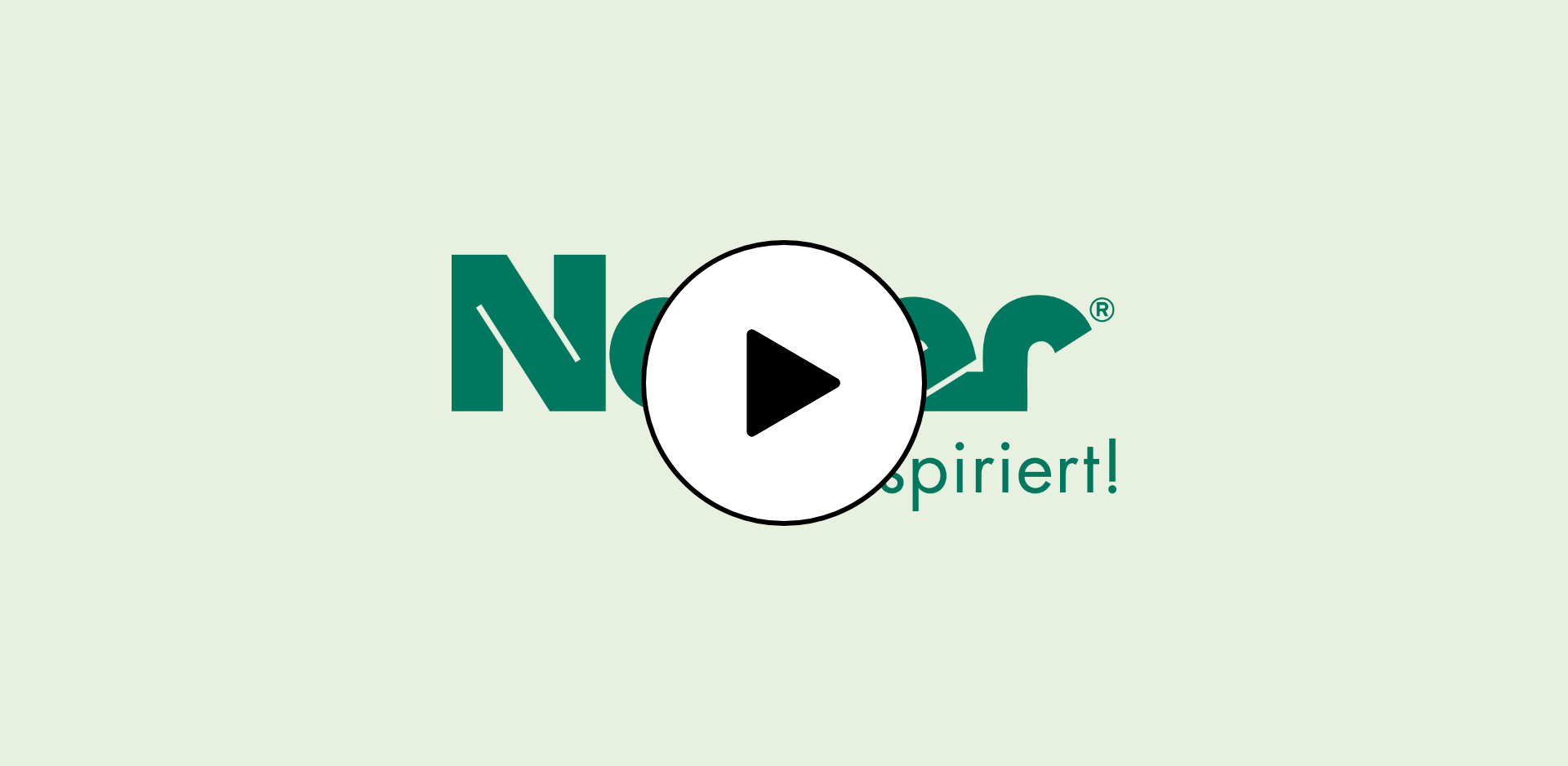 Evoline® V-Port USB A, Socket element, stainless steel
Corner socket element

Surface-mounted socket element

2 x earthed plug socket
Description
Evoline® V-Port USB A, Socket element, stainless steel
The retractable CON-AKTIV® Evoline® V-Port USB A socket outlet is a particularly smart solution for connecting kitchen appliances to the power supply. It impresses with its elegant stainless steel housing, which blends into the kitchen design like a design element. The socket strip is intended for installation under a wall unit, preferably in the corner. If there is enough space, it can also be installed directly in the cupboard. The retractable multiple socket is equipped with a soft-touch function on the underside. When this is pressed lightly, the socket element slides gently downwards out of its housing. The two Schuko sockets are then freely accessible. Devices such as kettles or toasters can be safely supplied with power. The smartphone can also be charged via the integrated USB charger type A in the underside. If the double socket is to be installed in the cabinet, a hole with a diameter of approx. 100 mm is required in the underside so that the connection element can be extended. In addition, an installation height of about 261 mm must be taken into account. The cable outlet is located at the top of the rear side of the enclosure. A 250 cm long mains cable with flat plug enables connection to a socket. The 2-way socket is made of plastic, the housing profile is made of aluminium and has a brushed stainless steel cover.



Socket element. 2-fold. With USB charger (base station).
— cover in brushed stainless steel
— profile in aluminium
— 1 x USB charger type A, 5 VDC, IA/I out: 2100 mA
— 2500 mm mains connection line with Evoline® Plug flat plug
— cable outlet below




Length of the supply line (primary):
Mains plug loosely enclosed:
Mounting/Fixing:
Base unit installation (wall unit/shelf)
, Corner mounting
Number of sockets (total):
Total charging current:
max. 2100 mA for fast charging
Type of secondary line/switch line:
with Evoline® Plug flat plug
Type of socket element:
Corner socket element
, Surface-mounted socket element
Contact persons and kitchen professionals in your area
The nearest Naber dealer is not far away. On this page you will find competent contact persons and kitchen professionals.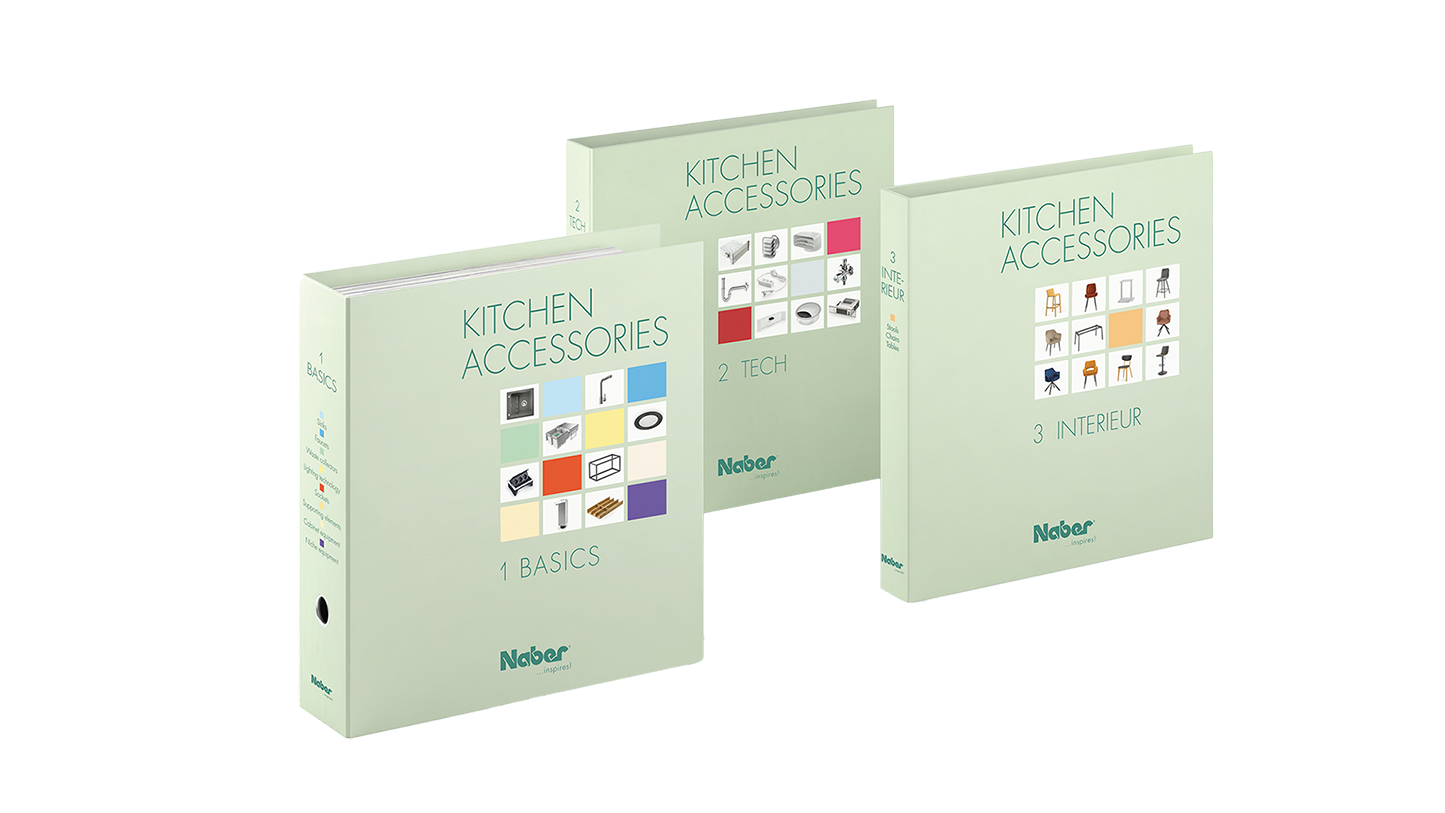 There are three print catalogues: BASICS, TECH and INTERIEUR. They are a popular orientation guide and a rich source of information for browsing and looking around. Let yourself be inspired!